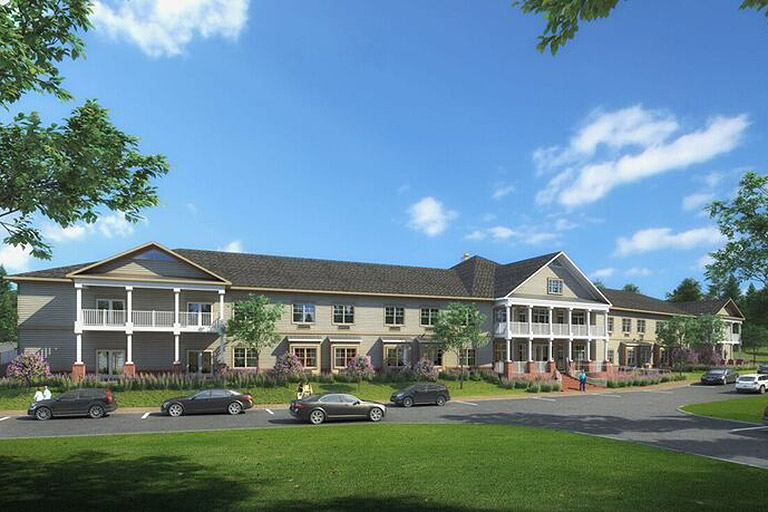 Building Momentum
Despite increasing construction costs, contractors reporting widespread labor shortages, senior housing occupancy rates dropping and various industry data predicting a slow-down in construction, senior living organizations across the country are reporting plenty of activity in the form of expansions, renovations, openings, new construction and acquisitions.
Dominion Senior Living continues to make its statement in the senior living industry with its defined faith-based culture and tremendous growth. This year it has already opened two new communities in Hixson and Bristol, TN, and is scheduled to open communities in Athens, TN, and Richmond, KY, in the next few months. It also started construction on communities in Frankfort and Florence, KY, as well as Anderson and Clemson, SC.
"With our history of substantial growth and our future rapid expansion, our goal is to invest in people while changing the lives of three groups: seniors, their families and our team members," said Michael Holtzclaw, senior director of operations for Dominion Senior Living.
Lifespace Communities will invest approximately $400 million in redevelopment efforts over the next few years. Making improvements to existing communities and pursing opportunities for growth are two key initiatives. Within the past four months, Lifespace has completed renovations at two communities, started construction at another and anticipates beginning construction at three other communities by early 2018.
Development of the first phase of its $150 million Oak Trace in Downers Grove, IL, will start in early fall and include a new, modern-design health center with 66 new assisted living apartments, 28 memory support suites and 102 skilled nursing suites with private courtyards and attractive views. Phase II will follow directly with construction of more than 150 new residential/independent living apartments.
"Enhancing the lives of our residents through redevelopment will help us protect market share and continue the stabilization of our financial operations, giving us the ability to grow," said Sloan Bentley, president & CEO of Lifespace Communities. "Today's seniors have high expectations, and Lifespace wants to be a premier choice for retirement living throughout the country."
Dallas-based Mustang Creek Estates brings its fifth senior living community to Dallas/Fort Worth, announcing construction of a 42,000-square-foot, $7.5 million dollar assisted living and memory care community in Sachse, expected to open in fall 2017.
Mustang Creek Estates of Sachse is accepting reservations for its residential-style community that will feature six uniquely designed homes facing a greenspace and walking path and housing up to 16 seniors in each home. A flexible schedule will enable residents receiving personal assisted care to continue living as they did at home, including the ability to congregate in the central open kitchen in each home in the neighborhood as their meals are prepared from scratch.
"There is a real need for our affordable, residential-style assisted living and memory care community in the rapidly growing town of Sachse," said Renee Ramsey, CEO of Mustang Creek Estates. "We look forward to being a resource for local families and organizations."
Civitas Senior Living, a Texas-based senior living management and consulting company with more than 30 communities across the nation, recently announced its latest development: Parc Hill Senior Living in Orange City, FL, with 69 assisted living apartments and 30 memory care units dedicated to individuals with Alzheimer's and dementia. It is scheduled to open in spring 2018.
Civitas also acquired Oyster Creek Assisted Living and Memory Care in Missouri City, TX, an 87-unit assisted living and memory care senior community in Missouri City, TX. On April 1, 2017, Civitas started managing the property and, as of June 30, transitioned from management to ownership.
"The need to provide loving and evidence-based care for residents with dementia or a dementia-type diagnosis is growing exponentially as the Baby Boomer generation enters their golden years," said Civitas President Wayne Powell. "The cutting edge Memory Care communities within the Civitas family provide the right care for our residents and support for our families through programs like AGE-u-cate's® Dementia Live™ trainings and simulations. It is a need we are passionate about meeting in all the areas where Civitas has a senior living center."
Clarendale of Chandler is one of at least three $10 million dollar-plus senior residential developments planned in the city of Chandler, AZ, and at least 29 Valley-wide. With construction starting November 2017, plans for this $45 million dollar project call for a 247,400 square-foot assisted living community to consist of a three-story residential building and 14 stand-alone residential villas (independent living). The main building will be primarily three stories but also feature one- and two-story elements. It will include 116 independent and 64 assisted living dwellings, as well as 38 memory care spaces.
Jackson Creek Senior Living, a 137-unit senior living community in Monument, CO, recently broke ground for a 127,800 square-foot, three-story building tentatively scheduled to open in fall 2018. It will feature 80 assisted living and 27 independent living residences with different size options and 30 memory care communities in two secured neighborhoods, each with 15 studio units.
In Dayton, OH, plans call for an early 2018 construction start on the redevelopment of the Rollandia golf course into a senior housing development. The plans for the senior living community will be developed on a nearly 10-acre plot of land, containing 123 independent living units, 57 assisted living units and 20 memory care units. The remaining 40 acres are designated for single-family detached homes targeted to empty-nesters and a multi-family rental community targeted to both empty-nesters and young professionals.
Construction is set to start in early 2018 on the Woods Assisted Living Community in Plainfeild, IL, which will be a new 60-unit assisted living and memory care community as a part of Community Crossroads Business Center.
Grand Living at Tamaya in Jacksonville, FL, will start construction in October 2017 on a more than $40 million four-story, 200,000 -square-foot 165-bed independent- and assisted-living community with 32 residences reserved for memory care.
Credit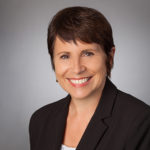 Cheryl Slavinsky
Editor
As editor of Senior Living News, Cheryl curates the news and writes a weekly feature story. She also plans the education portion of the HealthTAC events produced by Senior Living News and moderates the executive panel discussions. Cheryl has consulted with senior living clients for more than 20 years and served as senior public relations strategist for Varsity, a marketing and sales consulting agency focused on occupancy for retirement, assisted living and continuing care retirement communities (CCRCs)/Life Plan communities, and more. She previously managed national media relations as Rite Aid's director of public relations.