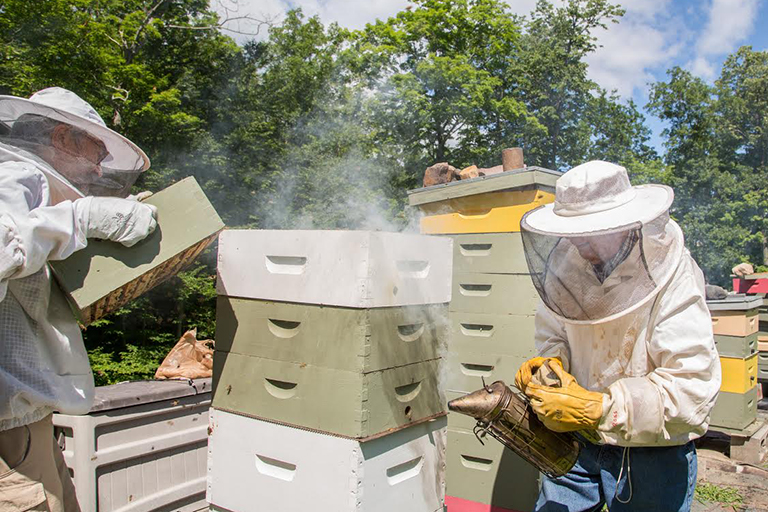 A Look At Sustainability In Senior Living
Many of us remember the first Earth Day on April 22, 1970, when 20 million Americans joined one of the largest demonstrations of public opinion in our country's history in massive coast-to-coast rallies for a healthy, sustainable environment. This year, 192 countries celebrated support for protection of the environment.
Sustainability is a complex concept with various definitions, but in simplest terms, it's about our children and our grandchildren, and the world we will leave them. As more baby boomers start to look for greener senior housing—either for their parents or themselves—sustainability and green building practices may become a real differentiator.
Stories in publications, including Forbes and The New York Times talk about the demand and expectation for green retirement communities, the latter detailing life at Wake Robin in Shelburne, VT, where environmental stewardship is a core value of the non-profit Life Plan Community, and a natural way of life.
In 2012, Wake Robin won the Governor's Award for Environmental Excellence. In 2016, The International Council on Active Aging chose "Wake Robin's Energy Use and Conservation Plan" as North America's most innovative green program in the active-aging industry.
Even AngiesList.com has a "How to find an eco-friendly senior living community" feature outlining "17 ways to identify green senior living communities that walk the talk," written by Kelsey Pangborn, communications strategist for Three Pillars Senior Living Communities in Dousman, WI, a regular contributor to the Experts Contributor Program.
Industry leaders can easily be found like Sunrise Senior Living, Horizon Bay, and Brookdale Senior Living, among the first participants in the ENERGY STAR program. Atria Senior Living, along with operating with basic green principles, has eight LEED certified communities and two more currently seeking certification.
The Kendal System spells out its Statement on Sustainability and lists affiliate sustainability initiatives on its website. Eighty-four Five Star Senior Living communities are using its Green Star Program, and its website includes an infographic, "Impact on the Environment and Performance Successes."
Marla Thalheimer, LEED AP ID+C, director of sustainability at Brookdale Senior Living, believes there is so much opportunity in the senior living sector.
"I feel like this is one of the last sectors to the party. Other sectors are there and still emerging, but senior living is taking a while," Thalheimer said. "Particularly with our populations—I think our seniors really deserve to be in communities and buildings that are good for them, that can help them and help make their day better."
Thalheimer is responsible for driving Brookdale's commitment to sustainability, including developing programs and initiatives that create enduring value for the People, in their Places, and through their Performance.
Recent accomplishments include benchmarking 100 percent of the Brookdale portfolio in ENERGY STAR Portfolio Manager, approximately $7 million in energy savings and publishing Brookdale's first annual sustainability report in 2016. A dedicated sustainability team focuses on implementation of green practices throughout the organization in accordance with the three-year roadmap developed by Brookdale's Sustainability Leadership Council.
"Sustainability is good for the companies, because reducing waste of all kinds is not only good for the environment, it is economical and can directly impact the bottom line. Sustainability is important to all stakeholders—residents, families, employees, investors—and it's the right thing to do," said Thalheimer.
She believes that, outside of a crisis situation, if all things are created equal, if a community is more responsible and doing the right things, they've optimized spending the money residents are paying— there's going to be a piece of the population seeking that out.
"Millennials, especially, want to know what you're doing to make the world a better place," she said. "We're all struggling with recruiting, and sustainability is just another check in the box that can help. It's also important to large investors who are socially responsible, and they're requiring it of the companies they invest in."
Twenty years ago, the green building movement began with a simple mission to promote sustainability in the building and construction industries. The focus was how new buildings would be built, better buildings for a better future. Today, the focus is shifting toward the opportunity to create buildings and communities that intentionally promote health and wellness. That's where Thalheimer believes senior living is heading.
The WELL Building Standard, a performance-based system for measuring, certifying and monitoring features of the built environment, is just getting started. It uses innovative, research-backed strategies to advance health, happiness, mindfulness and productivity in buildings and communities.
"Saving energy, water—it's good for the environment, and businesswise it makes perfect sense," said Thalheimer. "But once you start getting good at that, you can really focus on good design, what you can do to improve indoor air quality and improve the environment for the residents and the connection between health and wellness. There's so much potential, especially for memory care."
Researchers from Harvard's Center for Health and the Global Environment in a collaborative study, "The Impact of Green Buildings on Cognitive Function," found that employees' cognitive performance scores averaged 101 percent higher in green building environments with enhanced ventilation compared to a conventional building environment.
"The COGfx study is hard evidence that shows increased productivity from the right amount of fresh air and no VOCs, being careful about adhesives, paint and cleaning products," Thalheimer said. "Get that toxic stuff out of there. Get the right amount of fresh air and proper ventilation. I want that for myself, but I think about the power of that for our residents."
Getting residents outside for fresh air isn't a problem at Wake Robin overlooking Vermont's Lake Champlain, where residents garden, compost, harvest honey from hives at the onsite beekeeping operation, maintain eight miles of walking trails, gather and boil sap to make maple syrup, and work with staff to find and implement new ways for Wake Robin to be an environmentally responsible community.
Even memory care has The Secret Garden, where residents can get outside in the fresh air and in the dirt with flower boxes at waist level, growing herbs and watching their tomatoes grow. Fenced but with a door that's never locked, it's designed around in a loop.
"I feel like we cheat a little bit. We're in Vermont. This stuff comes kind of natural for us," says Leslie Parker, director of environmental services. "Wake Robin's commitment to the environment is woven into all aspects of life here, and because of that, we can build and sustain a thriving green community that puts the environment at the forefront of all decisions. Payoffs extend beyond environmental and financial to social, spiritual, physical and emotional well-being."
A lot of professors, teachers and engineers make up the community's population. With 48 different committees, 25 percent of them are somehow environmentally oriented.
"When our previous sugar house was moved, the whole community turned out. We have 90-year-olds out in the snow with buckets. It's a hang-out place. Instead of having organized social things, these are the things they do. We don't have to orchestrate. It's happening organically," Parker said.
Credit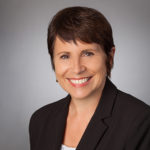 Cheryl Slavinsky
Editor
As editor of Senior Living News, Cheryl curates the news and writes a weekly feature story. She also plans the education portion of the HealthTAC events produced by Senior Living News and moderates the executive panel discussions. Cheryl has consulted with senior living clients for more than 20 years and served as senior public relations strategist for Varsity, a marketing and sales consulting agency focused on occupancy for retirement, assisted living and continuing care retirement communities (CCRCs)/Life Plan communities, and more. She previously managed national media relations as Rite Aid's director of public relations.