HEALTHTAC Hits On Key Issues
"Quality over quantity" has become the mantra of the HEALTHTAC® events, which continue to focus on the goal of bringing senior living executives together in an intimate environment designed to maximize productivity and enhance relationship building and collaboration.
This was very much in evidence at the recently concluded HEALTHTAC West 2019 produced by Senior Living News® and held at the Rancho Bernardo Inn in San Diego.
"HEALTHTAC was incredibly educational on both relevant topics and vendor offerings," said Pilar Carvajal, Owner/CEO of Innovation Senior Management. "The size of the event was intimate enough that I not only met colleagues; I made friends. I will definitely attend in the future."
Carvajal spoke on the discussion panel, "Affordable Housing and Alternatives for the Middle Markets," with Ancel Romero, President, Affordable Housing, at HumanGood.
"It was a great panel and great conference," said Chris Schott, executive vice president of Alcore Senior Management, who shared that Alcore has been developing and operating affordable housing for 20 years, with about 25 projects underway—all modular construction. "We all should be talking more about the middle market. It will be our industry's largest population in the coming years."
Romero believes philanthropy will become a huge component of a non-profit model that could help not only seniors but middle-income workers such as firefighters and teachers. He also sees Life Plan Communities/CCRCs possibly carving out an acre or so on their properties for affordable housing for seniors.
Carvajal urged the audience to think outside the box, talking about creative projects, including licensing a trailer park and converting an old motel into assisted living, as well as incorporating adult day care as a feeder into assisted living.
Leslie Moldow, Principal, San Francisco, Perkins Eastman, said she appreciated HEALTHTAC's "dedication to pull so many interesting people together for a fun and informative event."
She spoke on the panel "Development/Architecture/Design: What's Trending Now?" with Michael Kolejka, Principal, Senior Living Leader, Orcutt Winslow Architects; Todd Hudgins, SVP Senior Living, ERDMAN; and Paul Mullin, Partner, Flatiron Development Group.
The group touched on technology as a major disruptor in the industry; a trend toward people living in community but not necessarily moving into a senior living community; the recognition that there will be a third act for many people as they live longer, whether work or volunteerism or moving; adaptive reuse of existing buildings and senior housing built in mixed-use environments with retail, restaurants, healthcare within walking distance; and boomers wanting culture and access to cities and transit, and a real "experience" in engaging, broader intergenerational communities including pets.
Hudgins described one of ERDMAN's intergenerational projects—where they're putting independent living, assisted living and memory care on an at-risk youth campus with a shared building for education and training, offering the at-risk youth opportunities to learn about senior living and potentially becoming employed in the senior living community, with the seniors being part of the education.
Justin Wray, vp of operations, Frontier Management, LLC; Mandy Hampton, COO, The Ridge Senior Living; and Todd Smith, Owner & Chief Partnership Officer, Joy Organics, spoke on the "Preparing for the Unexpected: Are You Ready?" panel.
Candid accounts of evacuating residents or taking others in during Hurricane Harvey and the California wildfires prompted shared audience experiences. Hampton also discussed her company's active shooter training. Smith answered questions about CBD (Cannabidiol) products, admitting there are still obstacles to be hurdled in providing them in a senior living environment.
The "Maintaining High Occupancy: You Can Do It, Too!" panel included Shawn Cullingford, Systems Engineer, Ruckus Networks; Josh Johnson, COO, West Bay Senior Living; Deanna Ziemba, SVP, Operations & Business Development, Diakon Lutheran Social Ministries; and Matt Stevenson, SVP, Operations, Oakmont Senior Living.
Discussing sales and marketing, lead generating activities and events, and data-driven decision-making, the group agreed there was no "magic" to maintaining high occupancy levels. It's being proactive rather than reactive, constant tweaking and doing a lot of little things, looking at staff on site, surveying residents regularly, staying on top of forecasting attrition, and measuring acuity and hospice counts and trends.
Ziemba said Diakon Lutheran had increased its bottom line by 40% in the past 6-1/2 years, running about 95% occupancy, turning over skilled nursing beds three times a year. A focus on delivering the right care in the right place at the right amount of time includes a short-stay program in assisted living for those who might have come through skilled and/or decreasing length of stay in skilled and then moving that population over into assisted living, as well as a care navigation program helping those in independent living.
Oakmont maintains a portfolio occupancy of 98%, according to Stevenson, who shared that a deep dive by financial analysts found that beyond what residents were saying and feeling regarding wanting their community to feel like they were "at home" was really that they wanted the memory of what they had had in their mother's home.
"What they were telling us was that things were cared for, they were taken care of, there was an element of trust and safety," said Stevenson. "And if there was a problem, their mother wouldn't say, 'Let me call the manager.'
"We thought that was so powerful. We felt the biggest ROI we could have as an organization outside of value proposition, initiatives and product, was training our employees to be exceptional at customer service, understand problem resolution, to be trained around it and empowered to do it and fulfill it so we can best deliver what we feel our residents want and better develop that trust," Stevenson concluded. "That's really been a priority."
"Fantastic three days. I met an incredible group of 'change agent' leaders who care deeply about innovation and collaborating to create positive change," said Sarah Hoit, CEO & Co-Founder at Connected Living, who contributed to multiple discussions from the audience. "HEALTHTAC West was a perfect mix of hard work, amazing connections and fun."
To learn about future events, visit www.healthtac.com.
Credit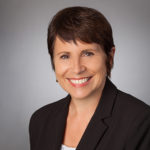 Cheryl Slavinsky
Editor
As editor of Senior Living News, Cheryl curates the news and writes a weekly feature story. She also plans the education portion of the HealthTAC events produced by Senior Living News and moderates the executive panel discussions. Cheryl has consulted with senior living clients for more than 20 years and served as senior public relations strategist for Varsity, a marketing and sales consulting agency focused on occupancy for retirement, assisted living and continuing care retirement communities (CCRCs)/Life Plan communities, and more. She previously managed national media relations as Rite Aid's director of public relations.