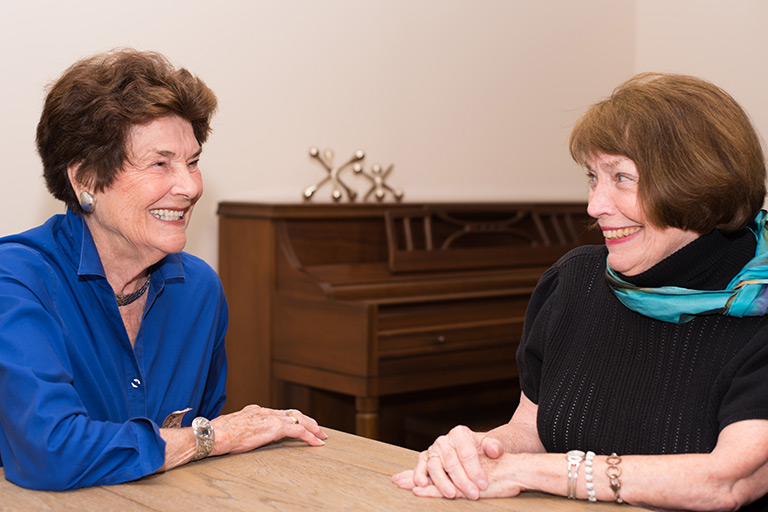 Editorial
What's Trending In Senior Care Communities
By joe | March 12, 2018
While the Raleigh, NC, region is low on senior citizens as a percentage of total population, a recent Forbes report said that segment is growing at the second-fastest rate in the U.S. Recently tapped as 6th among 20 best state capitals to live in by personal finance website WalletHub, Raleigh ranked No. 4 in affordability and No. 10 in economic well-being.
With a strong job market among the best in the country, the area has attracted millennials, established families in search of better jobs—and seniors moving to follow their adult children.
"We look to where there's 40- to 64-year-olds, the children of our residents," Mike Kahm, a SVP with Singh Development, told a Raleigh News & Observer reporter in 2015, explaining why the Michigan company finds the Triangle (Raleigh, Durham, Chapel Hill) so attractive. "Because they're the primary magnet, if you will, for our residents."
Singh had just begun construction on its $40 million Waltonwood Lake Boone, a family-owned senior living community—its second in the region following the opening of its Waltonwood Cary Parkway in 2010 that is 100 percent leased with a waiting list.
Waltonwood Lake Boone will open later this spring. At this writing it already has sold out its largest 1,300-square-foot, two-bedroom apartment. It has 25 deposits on its 120 independent living residences and several each on its 64 assisted living and memory care residences—with another list waiting to see more construction completed.
While many of the region's seniors have followed adult children, Waltonwood Lake Boone executive director Allison O'Shea is seeing a different trend among those touring her community.
"They're 'Old Raleigh' people. They own homes on surrounding streets, their kids went to middle school together. Many go to the same church, shop the same grocery stores, already know each other," O'Shea said. "Senior living nowadays is not what it used to be. We are thrilled to see so many seniors making the decision to live with us and continuing to live an active lifestyle.
"We understand they don't want to lose their sense of independence. We have care options that allow them to age in place and access assisted living or memory care if they ever need it," she added. "How aging is happening is changing. Today all the services come to you when you need them."
Alta Chalmers, 93, is not surprised to see more and more of her friends moving into communities nearby. She built her life in Raleigh, lives alone since her husband passed away in 1988, still cooks and drives herself around, and enjoys an active life with family and friends. She has no plans to leave Raleigh but decided it's time to move from her single-family home to an independent living apartment to ensure she has access to additional care when she needs it.
"I see quality at Lake Boone, and I currently have quality at my home," Chalmers said. "I didn't want to give that up. I know this is going to be a change, but I think I will like it. I am actually looking forward to it. My son lives in Raleigh, and when he travels with his wife, I don't want him to worry about my well-being. I am fortunate that I am in good health and can move into an independent living apartment."
Chalmers has been an avid gardener and fell in love with the Lake Boone location, saying, "Being around the trees and greenery makes it feel more like home to me. I can still maintain my normal routines and use many of the Lake Boone amenities, including the movie theater, beauty salon, library, walking paths and others.
"I grew up during the depression and World War II, and the country didn't really recover from that until the '60s and '70s," she said. "Back then, families moved their loved ones into communities. Now we are making our own choices. It's nice to make this decision myself and not lose my sense of independence."
Another trend is playing out at The Cardinal at North Hills, a Kisco continuing care retirement community recently celebrating its first anniversary in Raleigh's vibrant Midtown District, a more urban setting. It is attracting some of the area's most accomplished seniors—some working well past standard retirement age into their 80s, with a keen interest in their professions and a desire to stay involved in their work.
A Pew Research study shows that 18.8 percent of Americans ages 65 and older—or nearly 9 million people—reported being employed full- or part-time. That's a sizable increase compared to May 2000, when 12.8 percent of 65-and-older Americans—or about 4 million people—said they were working. In the 75-plus population, the proportion still working increased to 8.4 percent from 5.4 percent. Older workers are also less likely to be part-timers, with nearly two-thirds of workers older than 65 holding full-time jobs.
"I really enjoy the work I do, and I plan to live independently and productively as long as I am able. I feel it's worthwhile to have a reason to get up and live with purpose," said Cardinal resident Jewell Parker, who began her career as a real estate broker "as a way to be useful and productive" when her husband retired and her children left home. She became one of the Triangle's top producers, with her children later joining her in the field.
Resident Dr. Margarget Zahn majored in criminology and taught at universities within the U.S. and abroad. She worked with the Department of Justice and in the public and private sector in the field of terrorism, in which she immersed herself after the World Trade Center attacks. She developed and taught a course on Terrorism and Public Policy, most recently at North Carolina State University, and is currently writing a book and conducting academic research.
"These surprise opportunities can really shape who you are, what you do and what you know," said Zahn. "While I have retired from a full-time university position, I still don't think about full retirement. My research and book writing doesn't feel like work to me. It is pure enjoyment."