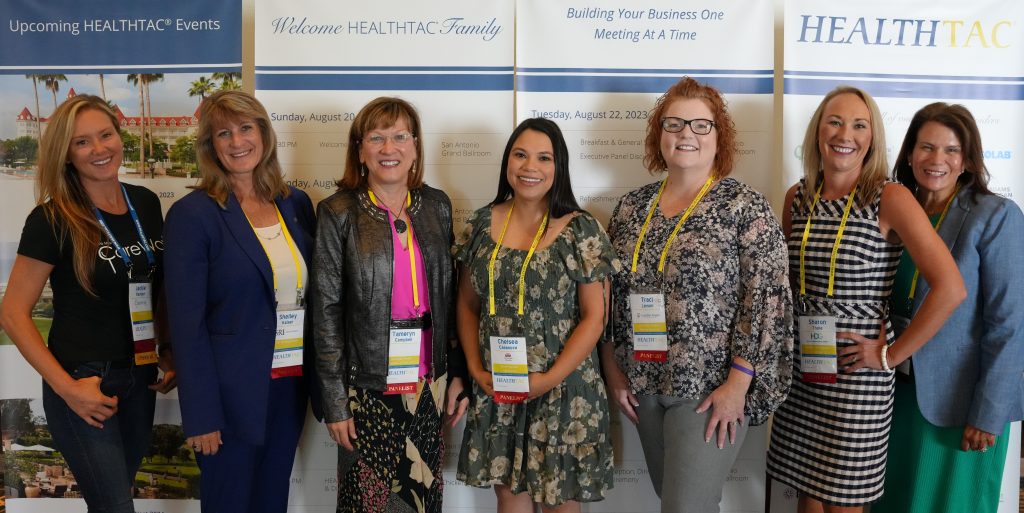 HEALTHTAC West Panel: Women's Power Panel
SAN ANTONIO, TX — The 30-minute Women's Power Panel was a noteworthy kick-off to day two of the recent 2023 HEALTHTAC West conference at the La Cantera Resort & Spa in the city that is home to The Alamo.
Moderator Jackie Ramieri, founder/CEO of CareWork, drove much of the conversation with references to a pair of articles, one in Forbes and the other in Harvard Business Review. The complementary premises of these articles are that even as women have reentered the post-pandemic workforce slightly quicker than men, the proportion of them in C-suite, vice president, or director roles has dropped dramatically, partially because women are slowed by a "broken rung" at the first step up to manager; just 86 women for every 100 men make it to manager.
"This is such a big deal," Ramieri said. "I think we really need to build a path for women."
Health Dimensions Group EVP of Operations Sharon Thole and Traci Larson, president/CEO of Guardian Angels Senior Services, got the panel started by recounting experiences where they each felt stifled in their attempts to rise within their companies; each found work elsewhere as a result, only to have their initial company offer them a better role to come back.
"Make sure that you're looking at your current talent, and don't have them step away when you have an opportunity to help build them up," Larson recommended. "Everybody has potential, whether you're male or female. We need every human in the workforce right now. Continue to look for potential. And for women out there, speak up."
SRI Management Chief Operations Officer Shelley Kaiser offered her take on a common experience among women.
"I'd be in a room, talking to a vendor, and there's a gentleman standing next to me, not even with my company, and I'm talking to the gentleman [vendor], I'm asking questions, and he's responding to the gentleman next to me. Amazing! I let that [vendor] go. He lost my business … I think we need to educate some of the gentlemen out there who may not realize that they miss an opportunity because of the gender issue."
Illustrating just how common Kaiser's experience is, Ramieri asked how many women in the room have had a similar occurrence, "where a man is standing next to you and literally the person that you're dealing with isn't looking at you, they're looking at the man?"
Every woman in the room raised her hand.
"I personally, in my career, have not experienced any challenges due to being a woman," expressed Heather Tussing, president of The Aspenwood Company. "What I had a challenge with was when my children were growing up, and we lived in a small town in Ohio, and I was foreign to every one of their friends' moms because they all worked local, they were always at every game. And they felt like I was a bad mom because I was choosing a career along with my children … there's a lot even outside the workplace that goes along with being a female executive, and it's challenging."
ALSO: HEALTHTAC West Panel: Building and Leveraging Supplier Relationships
"I think we're very blessed in our industry to have a prevalence of females," said Tameryn Campbell, the first non-Mason female CEO of Masonic Health System in their 115-year history. "I will say though, and I think we can all agree that at the very highest levels, we still don't see a lot of female leadership."
"I do think that we sometimes get labeled as women and leaders," Campbell went on. "I happen to have done a lot of turnarounds historically in the healthcare, long-term care industry, and some of the tough assignments that I've had, I think sometimes I might get labeled as abrasive, whereas men might be labeled as highly competent. In my top 10 rules for successful living, which include never going shopping when I'm hungry, I added an 11th rule: Never talk to journalists or editors after binge watching 'Game of Thrones.' I was interviewed for doing turnarounds as a female leader and I had just finished watching Daenerys Targaryen, and I kept referencing how doing turnarounds is sort of like taking the machete and tearing things down before you can build things back up. And the article that went into the newspaper was all about the 'hired gun with the machete lopping off heads.' It was horrifying at the time; I was really embarrassed, but now we laugh about it, because it was profiling."
Ramieri interjected here. "I think as women we're kind of used to it. It is completely different when a woman is assertive in the workplace, right? We can be very quickly labeled as emotional — I'm not even going to talk about the things that I've heard in my career that never would have happened to a man."
"Men can say something, and they're looked at as bold," Kaiser agreed. "Women can say the same thing and we have a different b word that's used for us; y'all know what I'm talking about. That's something we need to mentor; we need to train some of the women on how to respond. We can't be quite as bold as men, right? We have to respond a little bit differently, but it can be done."
It was Morningside Ministries' COO Chelsea Casanova who brought up another gender-based issue that unfairly impacts women.
"For years I held off on having a baby, actually," she offered. "I thought, 'That's going to slow down my career.' Finally, my word for 2022 was move, just do, and that was what I was focused on. I decided, 'I'm not quite at the level that I want to be at, but I'm going to do it,' me and my husband. And fortunately, at six months pregnant, Morningside gave me an opportunity and I was able to get the promotion that I've been waiting for, but I do believe that that is not a common thing, that someone would be given that opportunity six months pregnant because there's so many thoughts about how that will disrupt things for the organization. But I'm very thankful that that did happen last year for me."
Thole broached the subject of mentoring, saying "I just think that we all need to mentor and develop every single leader that we have, no matter who they are. And if they want that knowledge, we need to give it to them. That is the legacy that I want to leave and because I know a lot about how to run a senior living community; I need to pass that on."
Meanwhile, Campbell opined that perhaps sometimes "we get too focused on gender. We all have struggles and we all need to feel like we're a part of something bigger than ourselves. I think just creating an environment where from the top down, all the way across the organization, and the bottom up, where everybody has a voice and everybody is a leader in their own right, [is important]."
"I've had some amazing male mentors," Larson agreed. "Men have a unique way of looking at things and we need you to help us mentor females, as well." She mentioned IMPOWER, a website for women executive leaders that includes coaching and mentoring information.
Tussing wrapped up the panel with one more comment on mentoring.
"There is a mentor program through Argentum that is free, for mentors and mentees. I would highly suggest participating in that."
Credit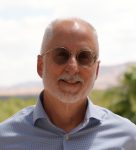 Jim Nelson
Editor
Jim Nelson is the Editor at Senior Living News, an online trade publication featuring curated news and exclusive feature stories on changes, trends, and thought leaders in the senior living industry. He has been a writer and editor for 30+ years, including several years as an editor and managing editor. Jim covers the senior living sector for SeniorLivingNews.com, distributes its e-newsletter, and moderates panel discussions for the company's HEALTHTAC events.