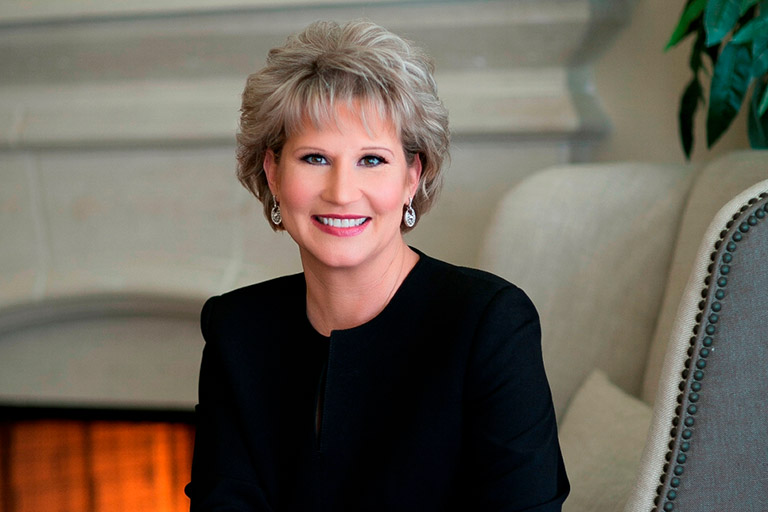 By joe | February 5, 2018
Just because a resident has dementia or Alzheimer's doesn't mean they can't do things they enjoy or reach goals they may have.
"They just do it a different way. We have to find out which way they can do it to accomplish their goals and help them get enjoyment out of it," said Angela Copeland, new national director of Salize Memory Care at TX-based Avanti Senior Living. "Plan A, B and C might not work, but Plan D might."
Salize is an extension of Avanti's senior living communities that empowers residents living with Alzheimer's and other forms of dementia to live life to its fullest. Avanti has a partnership with and is licensed as a Center of Excellence with the Boston-headquartered Hearthstone Institute, the only institute in the nation that has been given grant money to study the daily living and engagement habits of people with Alzheimer's and dementia, according to Copeland.
"We're not talking about ADLs (activities of daily living). We're talking about daily living and engagement habits," Copeland explained. "That's how they helped us research our residents and how to engage them and contact them at a whole different level."
Copeland started with Avanti three years ago, most recently serving in the role of operations strategist and previously as executive director of Avanti Senior Living at Vision Park. In her new role, Copeland is responsible for hiring and selecting Salize directors, helping them set up and run their communities, and coordinating training for all team members to ensure they deliver exemplary memory care programming.
Much of the training is based on the book, "I'm Still Here: A New Philosophy of Alzheimer's Care," by John Zeisel, Ph.D., co-founder and CEO of Hearthstone Alzheimer Care, who visits Avanti's Salize communities often. Zeisel has spearheaded a movement to treat Alzheimer's non-pharmacologically, engaging those living with memory impairment by focusing on the mind's strengths and establishing a connection with their abilities which don't diminish with time.
"My goal is to ensure that our Salize directors and team members are open minded, passionate and innovative, as they will have to approach resident needs in creative ways," said Copeland.
Salize has a resident-focused approach with an environment that is conducive to serenity at every level. There is no one-size-fits-all programming. Residents aren't expected to follow a master schedule. Staff learns their schedules, preferences and lifestyle. Some residents like to sleep in, and some like to get up at dawn. Some prefer a small breakfast of toast and coffee in the comfort of their suite rather than a large breakfast in a dining room.
An increasing number of Americans under the age of 65 have early-onset Alzheimer's disease (also known as younger-onset), which currently is affecting up to 5 percent of the more than 5 million Americans living with dementia or Alzheimer's disease.
"Memory care residents are no longer just in their 70s and 80s. They're in their 50s and 60s now," said Copeland, explaining drug- and alcohol-induced dementia and medical advancements that allow stroke victims and others with head injuries to live but with effects that may have caused a great deal of dementia.
"A lot of times it's just bad genes, bad luck," she said. "We have a mixture of resident ages, but as medicine progresses, we'll see people younger and younger. So we're digging deep into residents' backgrounds—no matter what their age—and finding what brings them true happiness. It's very individualized. We want to provide them with the space to accomplish that."
One very flexible resident enjoyed advanced yoga, when most of the others were beginners. The wellness team designed a one-on-one class for her. A woodworking station with safe tools and wood glue was set up for a man who liked to build things, and he has done so successfully, accomplishing his goals. Staff makes sure he has time every day to do his woodworking.
While some residents enjoy doing tasks related to their career or exercising, others enjoy simple hobbies. One resident found personal satisfaction when working independently to piece together her own puzzles, often 300-400 pieces in a few days. A table was reserved for her in the main room to sit and complete puzzles while listening to other residents talk nearby. The table faces the window, and she experiences serenity and calmness as she works with a view of the courtyard.
"We work to discover our residents' interests and cater to them either in the form of group activities or individualized workstations or classes," said Copeland. "We give them a way to express themselves in a safe environment designed specifically for them, and we see improvements in their mood and overall well-being. They're engaged through the natural process of doing something they enjoy, and we're using fewer pharmacologicals to calm our residents."
Salize is designed to engage residents' senses and create a calming environment that assists them with daily living tasks. Sensory technology is a considerable component of the design. The community plays sounds associated with morning, day and night throughout to help residents adjust to the time of day.
Sensory boards built into handrails help residents navigate hallways and provide sensory stimulation. Open spaces, short hallways, no blind corners and natural and special lighting reduce apprehension, confusion and overstimulation.
Avanti is getting ready to open its fifth community in Spring, TX.