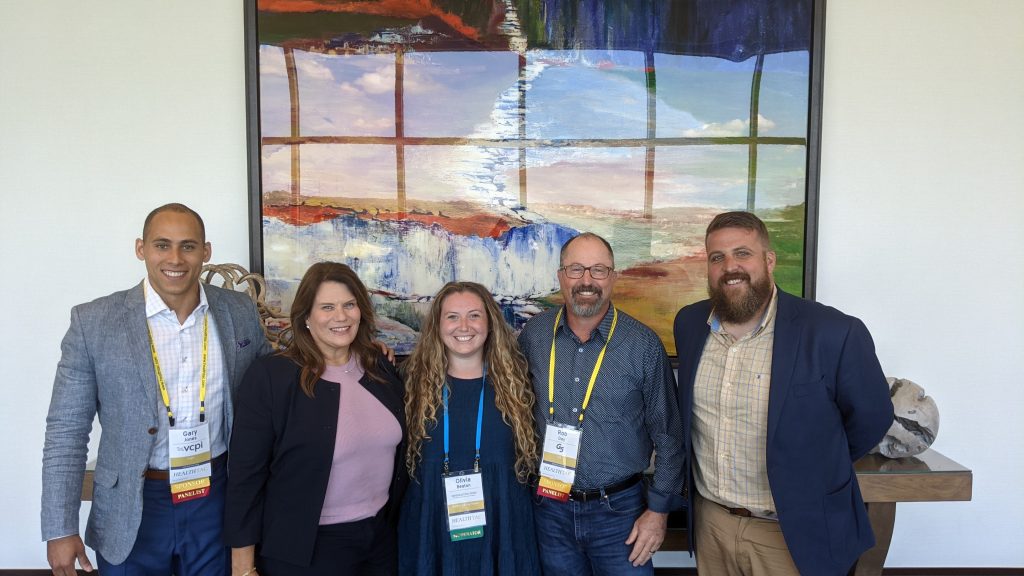 Technology in Senior Living: Adapting & Powering the Industry Forward
The senior living industry and technology have not always gone hand and hand, however COVID-19 forced the industry to adapt into the 21st century and inspire meaningful change. The panel at Healthtac West, Technology in Senior Living: Adapting & Powering the Industry Forward, featured, Heather Tussing, Executive Vice President at Morning Pointe Senior Living, Scott Smith, National Director of Resident Programming at Five Star Senior Living, Rob Day, Director of Sales for G5, and Gary Jones, General Manager of Customer Experience at VCPI.
Smith starts off by sharing that "there were two things that people cared about during the pandemic: connecting and safety." He says that all the technology that Five Star implemented were majorly trying to tackle those two things. For Tussing, "the pandemic really showed me that I need to be able to communicate with families personally throughout all of our communities, so we implemented technology that allowed me to do that." For loved ones, the unknown was scarier than the reality, and the transparency and communication that came from the pandemic are surely here to stay, as resident well-being is everyone's number one priority.
So, what is technologies role as we move into a post pandemic world? Jones believes that telehealth is something that is here to stay, however it is crucial that communities have the infrastructure to meet the technological demand. Tussing notes that for some residents, telehealth has become a better opportunity for them to get the care they need without having to leave their community, especially memory care residents. Smith agrees, and says when buildings didn't have the proper foundation, it left teams scrambling to find ways to connect residents with the outside world. Moving forward, Smith says the goal is "how can we make sure that this doesn't happen again."
As Day notes, it is no secret that "senior living is behind other industries from a technology standpoint," however, he goes on to say that "there have been more tech companies that are seeing opportunities in this space." Smith brings up an important point, saying that not only does the technology need to be in place and available, but the proper tools and training need to be provided to staff to onboard them properly. There is no use for technology if it is not making the lives of the staff easier, which is why investing time and money in assuring team members are digesting the implemented technology is crucial. "I believe the biggest gap in technology in senior living right now is automation." And he hopes that as the industry growths with time, it will be able to adapt into a more automated environment.
As the industry moves forward, Day discusses that the residents' relationships with technology are going to change as well. Residents now are at an age where they have not had relationships with technology their whole lives, but soon that will no longer be the case. It will be interesting to see how the industry evolves along with the next generation of residents. Smith hopes that this shift will make day to day operations smoother.
Looking into the future there are big hopes for how technology will shape the future of senior living. Jones comments, "infrastructure is something operators need to continue to invest in and update on a regular 3–5-year basis." Technology is changing, and senior living needs to be able to leverage the best possible practices for their staff and residents. Tussing adds on "communities can either embrace and adapt to technology, or they are going to be left behind because there is no other option." However, as a leader, she stresses that this change cannot and will not take place over night, and the goal is to adapt at a pace that is palatable for teams and communities. She says, "while we have to move forward, we must move forward with empathy." Smith brings up an important point, and while he is on board for all these technology advancements, he hopes that at the core, the industry doesn't stray away from the heart behind senior living, "everything we do is still about relationships."
Credit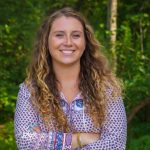 Olivia Beaton
Editor
Olivia is the Editor at HEALTHTAC/Senior Living News. She graduated from Hofstra University with a Bachelor of Arts in English, as well as a minor in Journalism. In her spare time she's a yoga teacher, writer, and freelance photographer.