HEALTHTAC Food & Beverage Exceeds Expectations
---
Warm temperatures, sunny skies and all the grandeur and magic of Disney's Grand Floridian and Epcot in Orlando set the stage for the recently concluded HEALTHTAC Food & Beverage 2019.
Hosted by Senior Living News, this inaugural food and beverage think-tank event—focused solely on elevating the senior dining experience—brought together some of the country's most experienced culinary executives from coast to coast.
"Those of us who have been around our industry for a long time remember days when we knew our vendors personally, had loyalty to one another, and our handshakes were our bond," said Cara Baldwin, vp, dining, LivGenerations Senior Living, who is entering her 30th year in the senior living hospitality field.
"Finally, a company and conference that focused on establishing 'old school' relationships! HEALTHTAC warmed my heart, first and foremost, by spending time with old friends and making new ones. It was great meeting with colleagues and vendors, face to face, to discuss opportunities and challenges. I learned a lot and found solutions and products that I will be introducing to LivGenerations Senior Living when I return home," Baldwin said.
While many attendees knew each other and had even worked together previously, one attending CEO liked the fact that she didn't know anyone.
"I find myself going to the same conferences and spending time with the same people," said Severine Petras Wells, CEO & co-founder of Priority Life Care. "It was exciting when I walked in, and the only people I knew were the leaders from HEALTHTAC. I was particularly interested in attending this new offering to give me a fresh look at an area I rarely as the CEO get to lean in on.
"Besides the opportunity to listen to and really get to know so many talented corporate dining directors in our industry that I wouldn't have met otherwise, I made contacts with seafood producers, coffee and tea providers and kitchen equipment fabricators," Wells added. "I gained a lot of insight that gave me some fresh ideas our team can easily implement at our dining programs throughout the PLC communities."
Keynote speaker and hospitality veteran Don Falgoust, vp of food & beverage, RLJ Lodging Trust, inspired the group with his message about innovation, hiring, and teaching and developing team members in an interview and Q&A with the audience.
Recipient of the prestigious 2019 Silver Plate Award in the Hotels & Lodging category from the International Manufacturers Association (IFMA), Falgoust said his early days in restaurants—including Commanders Palace which received multiple James Beard awards over the years and during his tenure— carried over into the hotel business.
"I was always asking, pushing—and reprimanded from time to time—'How can we do things that are more progressive, more innovative than anyone else? If it's better than what we're doing, and we're competing, why would we not do that? Let's take it to another level.
"You need to push stuff—push with your bosses, push with your ownership," Falgoust said. "If you're doing it better than they're asking you to do it, that's something you should be vehement about, you should speak about it, you should push people to do that…. if we always do what we've always done, we'll always get what we've always had."
John Andrews, division director of Culinary & Nutrition Services, Ohio Living, commented about Falgoust's session saying, "Great perspective and direction on what's important in LTC dining and what we'll need to get there. Really enjoyed this talk and the entire experience at HEALTHTAC F&B. This conference was so well planned and executed. The meeting landscape was laid out perfectly for building great relationships with peers and business partners while really getting to know everyone one on one."
Andrews spoke on a panel that opened the event—"The Real Enemy Destroying the Workforce"—discussing why the senior living industry needs to do a better job of telling its F&B story; strategies to recruit, develop and retain team members, including expressing appreciation; and partnerships, internship and culinary programs to help bring in new culinarians.
Another panel of industry veterans discussed "Is It All About the Food?"—talking about food trends changing with the boomers and how to create excitement and "the experience" including pop-up restaurants, theme dinners and tableside cooking events which can save money and reduce waste, as well as exhibition kitchens as entertainment.
Is your organization a culinary hypocrite—so focused on outcome and perception, wanting the highest caliber of food and service, but failing to see what resources and investments are needed to deliver it? That comment spurred the panel discussion on "Avoiding the Road to Destruction" that dug into why some culinary operations are not self-sustaining.
Strategies offered to succeed touched on hiring and staff development, food waste reduction programs, training tools and resources, time- and labor-saving equipment, technology, staff meal huddles, and how to engage residents in unique ways.
"The event was fantastic for networking with peers that have had or are having similar opportunities in their culinary program. It was also very beneficial to meet with multiple suppliers at one time about product that I needed to evaluate as part of my future goals," said Robert Opdenbrouw, vp, culinary & dining services, Christian Horizons. "The 15-minute meetings were a perfect amount of time, plus if we needed more, there were plenty of group events to continue your conversations. I think the panel subjects were topics that everyone deals with on a daily basis, and the panelists all provided well thought-out answers in which every one of us could benefit from."
Kaya Gross, vp of national accounts at Bon Chef, Inc., concluded, "We can only continue to grow with new direction and a new journey. HEALTHTAC provided that for me. What a great way to close 2019. A fresh book of new contacts to approach new relationships for 2020! I have also come to view the senior living/healthcare segment with great respect for the work they do, which is the highest level of commitment in hospitality. My time is so precious, and I feel that the 72 hours spent at HEATHTAC Food & Beverage 2019 respected my time and filled it with quality—conversations, networking, and volunteer work."
To learn about future events, visit www.healthtac.com.
Credit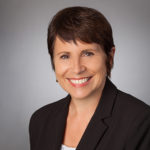 Cheryl Slavinsky
Editor
As editor of Senior Living News, Cheryl curates the news and writes a weekly feature story. She also plans the education portion of the HealthTAC events produced by Senior Living News and moderates the executive panel discussions. Cheryl has consulted with senior living clients for more than 20 years and served as senior public relations strategist for Varsity, a marketing and sales consulting agency focused on occupancy for retirement, assisted living and continuing care retirement communities (CCRCs)/Life Plan communities, and more. She previously managed national media relations as Rite Aid's director of public relations.