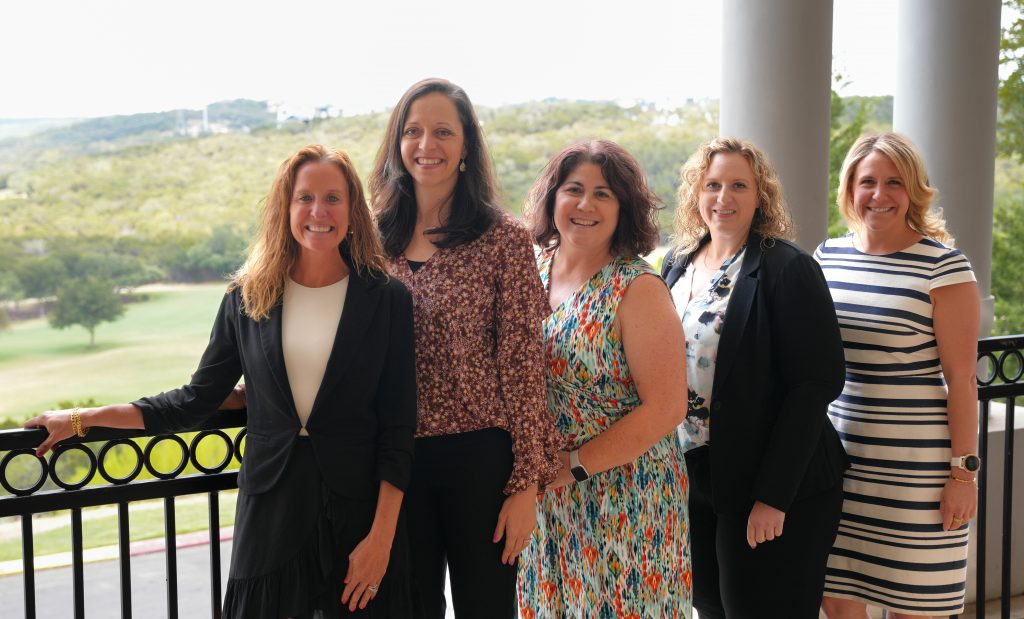 HEALTHTAC West Panel: Building and Leveraging Supplier Relationships
SAN ANTONIO, TX — The topic was relationship building when four senior living procurement executives spoke at the 2023 HEALTHTAC West conference on August 21 at the La Cantera Resort & Spa. Speaking in front of a packed ballroom, the panelists gave their perspectives on various aspects of the supplier/vendor relationship during a 30-minute session called "Building and Leveraging Supplier Relationships."
The panel was moderated by Jen Nolan, founder/principal of ProcurePros and Jen Nolan Consulting Group. Nolan began the panel by asking each panelist to describe what "supplier relationship" means to them.
"For me," said InnovAge Procurement Sourcing Manager Tara Brees, "it is establishing trust, partnerships, visibility, transparency, sharing goals, and also vulnerability."
"I was reflecting on what [HEALTHTAC CEO] Rich [Viola] said this morning about going beyond surface level," Enlivant Senior Director of Facilities Becky Janeczek reflected, "and I think true, strong supplier relationships really do that. I've definitely found that that's where you really get the most, in a two-way interaction. So definitely two-way, and hopefully, beyond surface level."
"A supplier relationship could be just someone providing a product or service at a price, or it can be a partnership, which is really what I strive for," noted Amy Johnson, director of procurement at Senior Lifestyle. "Partnerships, with our vendors and our team, they're an extension of me and our company, they help us with our goals, not only achieving them, but maybe identifying some things we're not even aware that we need. They're kind of there with you along for the journey, and I think that with those relationships, it's like part of the family. I think that's a key differentiator."
"I look at vendor relationships as kind of like long-term relationships or marriages," Sinceri Senior Living National Director of Procurement Jaimie Steensen commented. "If you think about it, you are looking for a partner, right? And it's something that you grow with, you have those candid conversations that maybe you don't really want to have, but in order for everybody to be on the same page, to grow, to really get that impact, you've got to earn the trust, you've got to have the respect both ways."
"Some people use the word vendor, or some say supplier," said Nolan. "A supplier is more someone who's going to grow with you, they're constantly trying to learn from you just as much as you're trying to learn from them. As an operator you want them to be a couple of steps ahead. And that transparency, that kind of joint business planning mindset, is key to building those relationships."
ALSO: HEALTHTAC West Panel: The Perception Gap: What Do Senior Living Staffers Know that Potential Residents Don't?
Nolan then pivoted to time — how much of it to spend on the supplier relationship.
"Probably half of my time is spent with supplier relationships, building relationships, or continuing the relationship," Senior Lifestyle's Johnson acknowledged, "and that can be anything from a price question or a contract question to those strategic conversations and goal setting … I don't want it to sound like, 'Oh my gosh, it's all I do,' but it is important. I need those vendors and those suppliers, those partners, working together with me to make sure that we're achieving what we've set out to achieve. So, it is important to spend time not only working with them on reactive things, but also proactive opportunities and conversations, things of that sort."
Brees explained that her current relationships are "more reactionary, not so much goal setting and future planning on strategic projects. I think the procurement function is to help eliminate or mitigate that gap and focus more on moving forward with your supplier versus just procurement. You have to do that with intention, though. I think it's important, obviously, for the supplier to meet the continuity of service and the needs of your business, but you always need to be looking forward … there's not enough focus on the long term, and that's where our role comes in to help move that forward."
Steensen joked about the nature of her relationships. "I herd cats," she quipped. "I'm four months in, and there was procurement [here previously], but it was with culinary. So, there wasn't somebody that was really dedicated to building those relationships and making the time. So right now, I'm really just gathering everything and building those relationships. We're very reactionary right now because we have to figure out who, where, what and when, right? We have to put out those fires first … one thing that I am doing while I'm putting out that fire is also looking at other vendors and building those relationships for the future."
Steensen added that her experience as a distributor and now in procurement has given her "empathy," because she knows what suppliers and operators each go through.
"As a supplier or a vendor partner, it is crucial to talk to your customers about the why. It's impactful, and it really resonates; if you take the time, there can be a lot more that's accomplished between the two of you."
Johnson, who previously worked for a group purchasing organization, shed light on that side of the supplier/operator relationship.
"Purchasing groups are a very good source, not only having a selection of vendors to choose from," she said, "but a wealth of negotiating and contract skills and other things that you can take advantage of in the procurement world. Even if you don't really have much of a procurement organization within your company, utilizing some of those group purchasing organization team members is very helpful. They can do some of that work for you, vetting vendors, things of that sort."
Credit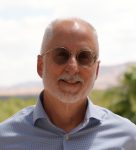 Jim Nelson
Editor
Jim Nelson is the Editor at Senior Living News, an online trade publication featuring curated news and exclusive feature stories on changes, trends, and thought leaders in the senior living industry. He has been a writer and editor for 30+ years, including several years as an editor and managing editor. Jim covers the senior living sector for SeniorLivingNews.com, distributes its e-newsletter, and moderates panel discussions for the company's HEALTHTAC events.