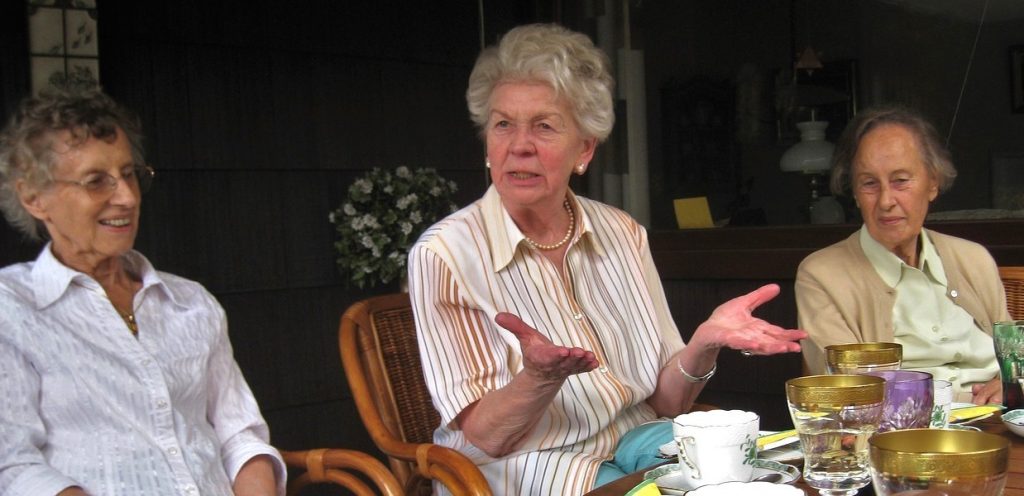 Report: Major Gap Exists Between Consumer Expectations and Community Offerings in Senior Living
"My hope is that the senior living industry will not only make changes to achieve growth, but also dispel outdated perceptions that hinder its potential to impact the lives of millions more older adults who yearn for an autonomous lifestyle," said Colin Milner, founder/CEO of the International Council on Active Aging (ICAA).
Milner's comment comes early in the just-released joint report by ICAA, an association shaping the active-aging industry, and Age of Majority (AoM), a research-driven marketing consultancy. The report, "Unlocking the Future: Closing the Gap Between Consumer Expectations and Community Offerings in Senior Living," compares and contrasts the perspectives of professionals working within the senior living industry with those of older adults who are potential residents or customers. "Older adults" were defined as age 40+, with more than three-quarters of the respondents (76%) in the 60-79 age range and a fifth (20%) being 40-59; 4% were over the age of 80.
The two-part survey was conducted between January and March of this year, with respondents encompassing 1,016 potential residents and 323 current senior living staff members and managers. Among the senior living staff, a vast majority of them (77%) work at independent living and assisted living communities, with or without memory care or skilled nursing (33%), or at a CCRC (continuing care) or life plan community (44%).
"Unlocking the Future: Closing the Gap Between Consumer Expectations and Community Offerings in Senior Living" shines a spotlight on a disconnect in perceptions between senior living managers and staff and older adults; for instance, the industry sees its communities as active (80%, vs. just 23% among the age 40+ respondents); positive (74% vs. 15%), fun (72% vs. 11%), and entertaining (64% vs. 11%), while adults aged 40+ tend to see senior living environments as old (50% vs. just 6% of the senior living staff respondents), depressing (34% vs. 1%), and boring (28% vs. 1%).
Another eye-opening statistic in the report is that 74% of the over-40 respondents plan to either stay in their current homes, downsize to something smaller, or possibly upsize to a larger home. Contrast that number with the 6% who are already planning to move into an active 55+ community, and the 3.3% who plan to live in either the independent or assisted areas of a senior living community.
In the bigger picture, the report touches on five key sub-themes:
• The disconnect in perceptions: Examining the gap between how senior living communities see themselves and how potential residents perceive them.
• The draw of "autonomous" living: Investigating the appeal of independence among older adults and its impact on their choices in senior living.
• Overshadowing lifestyle realities: Identifying how negative perceptions can overshadow the true benefits and opportunities within senior living communities.
• The amenities gap: Highlighting the mismatch between amenities offered by senior living communities and those desired by potential residents.
• The perception-desire duality in health and wellness: Exploring contrasting views between the perceived health and wellness offerings of senior living and the actual desires of prospective residents.
Far from a harbinger of doom and gloom, though, "Unlocking the Future: Closing the Gap Between Consumer Expectations and Community Offerings in Senior Living" can be perceived in multiple ways. Quoting Winston Churchill, Milner told Senior Living News, "'A pessimist sees the difficulty in every opportunity; an optimist sees the opportunity in every difficulty.'
"I think it is difficult to move towards the future or a new model with blinders on. We need to better understand our consumers' expectations to create what they desire," Milner continued. "What this shows is we have to stop talking about the challenges and start doing a better job of addressing them. This is where a strong focus on autonomous living comes into play. I believe this is why people stay in their homes, as they feel they would lose their autonomy in a community. This thinking ranges from reality to perception, based on each operator."
The ICAA and AoM intend this report as a resource for the senior living industry, a way of better "understanding and improving the senior living experience for the growing population of older adults."
"We have made many changes over the years," Milner concluded, "but this research points to the areas where we really need to focus on closing the gaps." To that end, the report suggests opportunities for senior living operators to bridge the gap as they consider rethinking what they offer to potential residents.
"While some changes will require greater investment and a longer runway," stated Age of Majority CEO Jeff Weiss in the report, "owners and operators can begin the efforts to close the perception gap with prospective older adults. This report provides a starting point and roadmap for recommended action and next steps."
Credit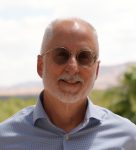 Jim Nelson
Editor
Jim Nelson is the Editor at Senior Living News, an online trade publication featuring curated news and exclusive feature stories on changes, trends, and thought leaders in the senior living industry. He has been a writer and editor for 30+ years, including several years as an editor and managing editor. Jim covers the senior living sector for SeniorLivingNews.com, distributes its e-newsletter, and moderates panel discussions for the company's HEALTHTAC events.