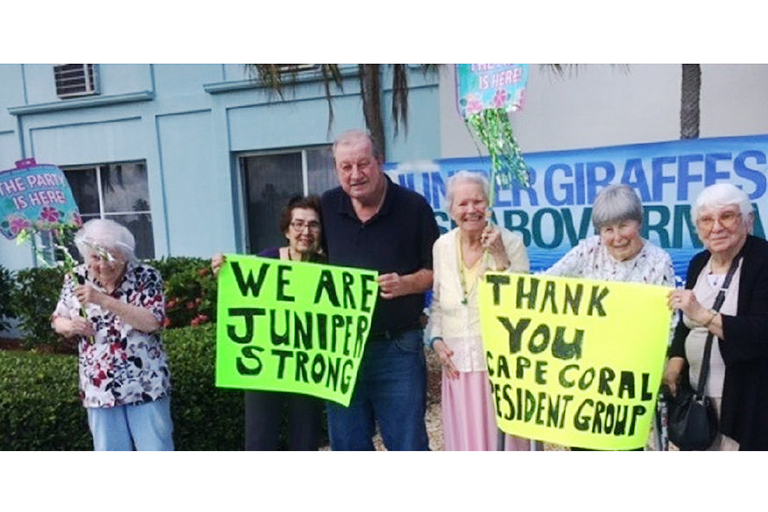 The Calm During The Storm
Hurricanes Harvey and Irma tested organizational crisis plans among large operators like Brookdale Senior Living and Holiday Retirement as well as hundreds of smaller senior living organizations from Texas to Florida that evacuated residents from multiple communities.
Network media covered the worst of it, showing over and over the same Texas nursing home photo where residents sat in their wheel chairs in waist high water and the Florida rehabilitation center deaths as they climbed from 7 to 11.
MacArthur Hills Senior Living in Irving, TX, made the news when its assistant executive director Travis Wick responded almost immediately to an urgent Facebook plea for help within minutes—not for evacuated seniors, but for animals. MacArthur Hills helped clean up and house 86 dogs and 15 cats in its fitness facility.
But America saw little news about the hundreds of senior living communities that prepared for and executed crisis plans, evacuated residents often as a precaution, and worked with team members 24/7 to transport to safety, and stay with and care for thousands of residents, away from their own families.
By mid-September, Linda Horvath, vp of operations for Hollywood, FL-based Regal Senior Care, which has nine senior living communities in Florida, posted to LinkedIn, "I am not seeing enough positive stories about how facilities and staff responded to the challenges of Hurricane Irma. I have had it with hearing about nursing home failures! We are better than that, let's hear it, LinkedIn."
Horvath posted "Not One Lost," an Open Letter to Irma with details of specific staff and communities who had prepared and executed hurricane plans. All communities prepared to host any one of the others, and the greater community. When it was over, she wrote, "We will examine our plans and fine-tune them. We will scrap some of the useless things we did and focus, and in the end, we will beat Irma's ancestors, but this feeling of gratitude will remain. Not one resident harmed, no words."
The actions of many senior living providers are likely to be captured—or should be—in crisis planning for the future within and outside the industry and in the classrooms of colleges and universities studying crisis operations and communications.
Life Care Services—which serves more than 33,000 older adults nationwide including those in 18 communities in Texas, 10 in Florida and 3 in Louisiana—provided constant updates to the media, staff, families and residents through both hurricanes, detailing communities evacuated in advance, where they were housed, listings of addresses and phone numbers of temporary locations, and follow-ups.
Dallas-based Capital Senior Living, with 129 communities in the U.S. including 32 in Texas, set up a hotline to help house and transport displaced seniors at its unaffected communities in Texas and nearby states.
NJ-based Juniper Communities' CEO Lynne Katzmann provided seven Hurricane Irma updates, and a final one on Juniper's website, Twitter and Facebook page, thanking all those who helped with its two assisted living communities in southwest Florida and detailing actions taken.
Juniper saw the power of Facebook when alerting the greater community that they could use extra portable air conditioners, gas and power cords. Drops offs started occurring within 30 minutes. Juniper opened its doors to help older persons in the area without power needing a hot meal or to get out of the heat for part of a day.
Katzmann shared how close communication with state authorities and families was a high priority throughout the storm, letting them know where residents were at all times and whether buildings sustained major damage and the status of basic utilities like power and running water. Emergency plans approved and filed with the state were executed—and adjusted for the storm's size and impact on usual evacuation sites.
Lifespace Communities set up a hurricane hotline to provide residents, team members and their families the most up-to-date status at each of its five Florida communities—two of which relocated residents—and community websites and social media pages were consistently updated.
Many organizations worked together. One Lifespace community took in evacuees from a nearby skilled nursing community that faced extensive damage and experienced power loss. Vitality Senior Living in Victoria, TX, moved its memory care residents to a Silverado Senior Living community in Austin and its assisted living residents to a hotel in San Antonio.
"My thoughts are now on corporate responsibility for our team members affected," said Charles Turner, president of PinPoint Senior Living and LifeWell Senior Living, which had two Houston communities and one in Tampa hit by the hurricanes and is among many who have started relief funds to help team members recover from hurricane damage.
Erickson Living contributed $2 million to its newly created Eagle's Trace Employee Relief Fund to assist staff members of its Eagle's Trace retirement community in West Houston, and to their families.
With a $10,000 personal donation, Vero Beach, FL-based Watercrest Senior Living Group CEO Marc Vorkapich and CFO Joan Williams launched a $100,000 "Watercrest CARES" fundraising initiative in support of Samaritan's Purse for Hurricane Harvey disaster relief.
Appreciative residents also have started funds to help those who cared for them through the storms. Residents of The Buckingham, a Houston CCRC, raised over $7,000 at its annual Oktoberfest fundraiser and decided while coordinating the event that funds should go toward The Buckingham Relief Fund, which supports team members affected by Hurricane Harvey.
New Jersey-based CareOne donated equipment and supplies to seniors in Florida nursing homes and assisted living facilities. It organized drop-off points for public donations trucked to Florida and benefits including its fourth annual 5K run to support residents currently displaced or gravely impacted by the recent hurricanes in the U.S. and the Caribbean and a masquerade ball to benefit Puerto Rico. CareOne also flew over 20,000 pounds of donations including generators, 1,000 vials of insulin, food and water to Puerto Rico and evacuated elderly residents in need of medical care.
Credit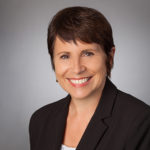 Cheryl Slavinsky
Editor
As editor of Senior Living News, Cheryl curates the news and writes a weekly feature story. She also plans the education portion of the HealthTAC events produced by Senior Living News and moderates the executive panel discussions. Cheryl has consulted with senior living clients for more than 20 years and served as senior public relations strategist for Varsity, a marketing and sales consulting agency focused on occupancy for retirement, assisted living and continuing care retirement communities (CCRCs)/Life Plan communities, and more. She previously managed national media relations as Rite Aid's director of public relations.