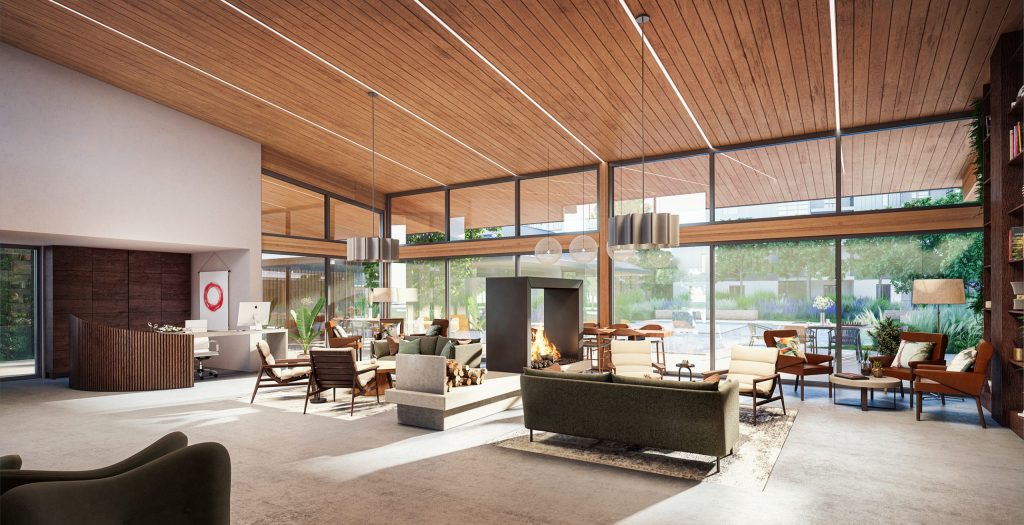 Enso Village: A Collaboration Between The Kendal Corporation and the San Francisco Zen Center
It's widely known that mindfulness and health are closely related. That's why The Kendal Corporation and the San Francisco Zen Center joined forces to create Enso Village—a Zen-inspired senior living community.
The idea actually originated more than 10 years ago, when the Zen Center proposed partnering on a community to Kendal. Then it was put on pause for many years due to funding, finding a location and other factors, but it started to come together again in 2016. Enso Village is still currently under construction, but will start accepting residents next year.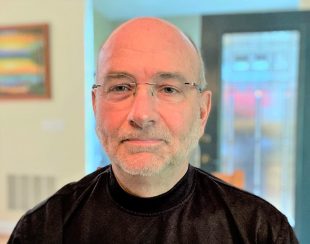 "This [the Zen Center] was just the kind of partner that Kendal was looking for," said Steve Bailey, senior vice president of development and new business for The Kendal Corporation. "We partnered [because] we had shared values and shared goals."
Kendal is a Quaker-based organization, Bailey explained. "[There's] the idea of valuing the individual, finding goodness in everyone, simplicity, peace and consensus," he said. "And the Zen Center—the Zen principles—are really parallel to that, and the partnership reflects that. We [Enso Village] have something called guiding principles; they're really a combination of Kendal and Zen Center goals and values."
And there are other reasons for the partnership.
"There are proven health benefits to meditation—and not just meditation, but this aspect of healthy living," said Bailey. "This community is really built around the notion of mindfulness, healthy living, meditation and conscious aging; those are the pillars."
Plus, Kendal advocates for their seniors. "Our tagline is 'Together, transforming the experience of aging,'" he said. "This is just the kind of project that does that."
And they're taking it one step further by reconsidering how the population looks at (not just experiences) aging.
"We intend to further develop a program called contemplative care with the Zen Center that will guide Enso Village in the way the residents are cared for. The general idea is you're turning towards aging," Bailey said. "The community will live a lifestyle that embraces aging and doesn't deny it."
This mindset shift isn't the only thing that may make Enso Village different from your typical senior living community.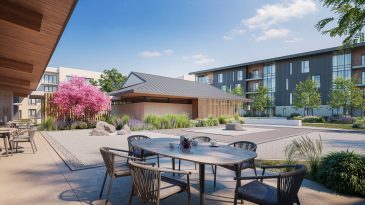 "The community will have 20 retired Zen teachers living in residence and that will definitely be unique in senior living. They'll teach and live among the residents. There's also a single-purpose zendo—a meditation hall—that is very prominent in the community. It's in the middle of the main courtyard, and it's designed for meditation and other spiritual activities. And there'll be a teaching kitchen in the community, so food—farm-to-table, locally-sourced material/locally-sourced food—will be very important," said Bailey.
There will also be a tea room and a tea garden, as well as indoor and outdoor spaces that are "designed for interaction."
The architecture will also be notably different. "It will be what we're calling a 'zen-agrarian' style architecture," Bailey said. "The buildings themselves will be fairly unique."
He further explained. "[It'll be] a nod to simplicity—Quaker simplicity—but also, this city of Healdsburg has an agricultural history…So some of the buildings [in Enso Village] resemble historic buildings in Healdsburg; they're inspired by barn architecture and there's a lot of natural, simple materials on the exterior and the interior," Bailey said. "So it [Enso Village] has kind of an agricultural feel—and a Japanese influence."
Sustainability will play a big role in the community's design, too.
"The community is also, like you might expect, very sustainable—sustainably built and sustainably operated. It's set up to be a net-zero energy community in the near future," Bailey said. "And the community is set up so that every roof could have, in the future, a solar panel."
In terms of transportation, they'll have electric car chargers, as well as bike and ride share programs.
"And we're working on some other programs and some unique ideas," continued Bailey. "We expect to try out some new ideas with new partners around energy conservation and water conservation."
Bailey's very passionate about this new type of senior living community. "This is a project of a lifetime for me," he said. "It's my first project in California, but it's more than that. It's about the relationship and the partnership. And the project has a way of bringing out the best in people—and I'm sincere about that. There are a lot of folks who want to be a part of this and are inspired by it in some way."
He's also excited for what the development of Enso Village could mean for the future of senior living.
"It pushes the envelope a little bit…The programming and the partnership will advance the field," Bailey said. "It's the kind of innovation and the kind of impact that we hope to have."
Credit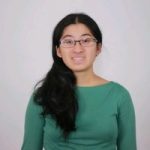 Caroline Chan
Editor
Caroline Chan is the Editor of Senior Living News, an online trade publication featuring curated news and exclusive feature stories on healthcare industry changes, trends, thought leaders and innovations. In this position, she is responsible for creating editorial content, writing regular feature articles and publishing news to SeniorLivingNews.com and distributing its e-newsletter. She is also involved in putting together the educational programs and moderating panels for the company's HEALTHTAC events. She graduated from Marist College with a Bachelor of Arts in Communications with a focus in Journalism.