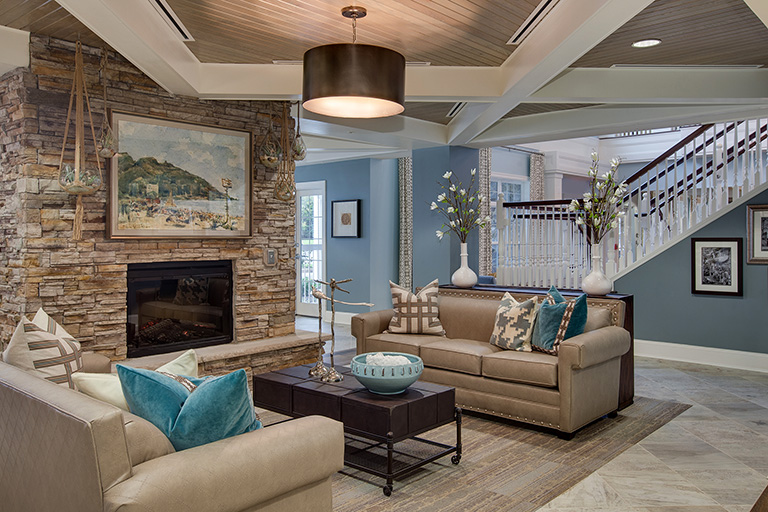 Enhancing The Indoor Environment For Wellness
As the green building movement shifts toward the opportunity to create buildings that intentionally promote health and wellness, a pilot version of the WELL Building Standard for retirement communities focused on resident health and wellness is underway in Boulder, CO—a city with tough environmental standards typically ranking high on national lists for health, happiness and well-being.
The WELL Building Standard is the world's first building standard focused exclusively on human health and wellness, marrying best practices in design and construction with evidence-based medical and scientific research. The WELL certification is administered by the International WELL Building Institute and third-party-certified by Green Business Certification, Inc.
Frasier—an independent not-for-profit, mission-driven continuing care retirement community long known for its commitment to providing senior housing, services and innovations at every level in Boulder, CO—submitted an application last summer for its new independent living apartment building to be WELL Building Standard certified.
Frasier already had a robust holistic approach to wellness focusing on residents' overall physical, emotional, intellectual, social, spiritual and occupational well-being. This made the campus expansion project a good fit for WELL, which is an evidence-based system for measuring, certifying and monitoring the performance of building features that impact health and well-being.
"The achievement of WELL certification will make a statement to our residents, staff and the Boulder community at large, that we truly care about the environment in which they live and work, and are doing our part to make a difference," said Frasier President and CEO Timothy Johnson.
Phil Williams, president, business development at Delos, which pioneered the WELL Building Standard, confirmed Frasier is the first to register in the senior living category for independent living.
"Frasier's campus expansion really focuses on wellness from a variety of angles, and that's refreshing," said Williams, who met Johnson at an industry show several years ago.
Williams was invited to meet and educate the Frasier community on the criteria to obtain the unique WELL designation last summer and was the featured speaker at Frasier's kick-off party for its Priority Wait list for the new independent living building.
Construction has not yet started, and design is being finalized, but the $80+ million expansion with a proposed completion date of late 2019 to early 2020, already has exceeded "pre-sold" goals.
Essentially, once built, Frasier's new 98 independent living apartments would have to meet performance criteria in the areas of air and water quality; nourishment (encouraging healthy eating habits); light (window performance and illumination levels); fitness (encouraging physical activity); comfort (noise and temperature control); and mind (relaxation spaces and technology).
Frasier is committed to designing and building to the highest environmentally sustainable practices and is also seeking LEED certification on the new construction. The new construction of Frasier's other proposed expansion areas—arts and education multipurpose auditorium, and expanded fitness and wellness center—will apply the WELL principle standards, but won't be included in the certification process.
Along with Delos and the International WELL Building Institute, Frasier is working closely with sustainability consultant Noresco, the architecture firm of Hord Coplan Macht and collaborating with other contractors in overall design strategies for energy and environmental building performance.
Americans spend approximately 90 percent of their time indoors. A growing body of scientific evidence indicates that our indoor air can be more seriously polluted than the outdoor air in even the largest and most industrialized cities.
"Just having a healthier building, more air changes, no VOCs, access to windows, access to nature, no formaldehyde in the furniture, recycled content in the carpets and drywall—these are all sustainable concepts that really bode well for senior living," said George T. Wilson, AIA, LEED AP, NCARB, an architect and managing principal of Ardmore, PA-based Meyer Architects.
Wilson is a founding board member of the Delaware Valley Green Building Council and played a pivotal role in developing and advancing the Philadelphia region's commitment to sustainability.
"It's quite simple. Sustainable buildings are energy-efficient, but they're also healthier buildings," he said. "We should be designing every school and every senior living building as a healthier building. What's more important than our kids and our elders?"
Wilson says his goal is to get his clients to recognize that seniors are getting more educated. They expect things like wi-fi, and they care about the buildings they live in, materials used, how many air changes there are in a room, fresh air and windows that open, use of nature and other common sense things.
At Shelbourne at Doylestown, interior WELL features in the Club Room off the main lobby include a double-sided fireplace, wood ceiling, interior plants, color scheme and stone flooring.
One of Wilson's projects at Brandywine Living at Mahwah in Bergen County, NJ, involved a tight third-floor space for memory care residents, who sometimes don't get outside much.
"We turned it into a bright area with a skylight that's frosted and brings a lot of light in, penetrating the day areas where residents live all around the sky light," said Wilson. "The area includes access to an outside porch and a green wall that residents can touch. We're promoting growing herbs on this green wall, so they can use it for their food."
Brandywine Living is one of Welltower's seniors housing operating partners. Welltower owns 29 Brandywine Living communities along the East Coast, including the property in Mahwah, NJ.
"From a real estate perspective, sustainability initiatives in office and other commercial settings are well established. For health care real estate, sustainability continues to advance to the forefront," said Welltower Vice President of Corporate Sustainability Rick Avery.
"Senior housing, in particular, is closing the sustainability gap, but there is still significant opportunity to positively link sustainability with the functionality of buildings and health outcomes. It's exciting to see the growth and development of wellness standards, with WELL and Fitwel as leading examples.
"At Welltower, we're focused on transforming health care infrastructure so people can live well and age well. Our sustainability initiatives strive to align healthful environments and wellness. With our operating partners, we're seeing how proper lighting, indoor air quality and availability of outdoor spaces impact the well-being of residents, families and employees in seniors housing communities."
Credit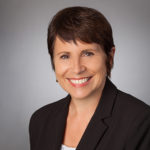 Cheryl Slavinsky
Editor
As editor of Senior Living News, Cheryl curates the news and writes a weekly feature story. She also plans the education portion of the HealthTAC events produced by Senior Living News and moderates the executive panel discussions. Cheryl has consulted with senior living clients for more than 20 years and served as senior public relations strategist for Varsity, a marketing and sales consulting agency focused on occupancy for retirement, assisted living and continuing care retirement communities (CCRCs)/Life Plan communities, and more. She previously managed national media relations as Rite Aid's director of public relations.