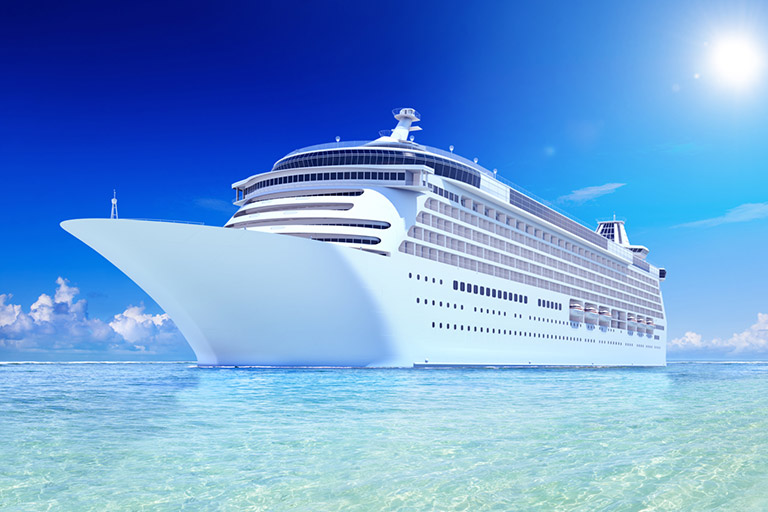 Cruising To Better Results In Senior Living
As competition continues to heat up with net additions to inventory outpacing absorption of units and occupancy rates for senior housing properties dropping in the second quarter of 2017, senior living providers might take some pointers from the cruise industry.
According to a number of senior living executives, cruise companies excel at understanding their customers. They master the basic principles of strategic marketing that become even more important during times of intense competition—defining the brand, choosing a competitive advantage, creating a customer database, communicating with, and to customers, and exciting customers.
"One thing we can learn from the cruise industry is that one size does not fit all," said Patti Adami, vp of strategic marketing at Solutions Advisors. "Cruise ships offer a ton of choices in activities and dining venues. They recognized that eating in the same place night after night is boring, and that not everyone wants to play bingo. We should learn from that.
"They also know it's all about the experience, from the moment you set foot on the ship you are immersed in a culture of fun and excitement. The senior living industry is good at the care and service part, now we need to up our game in the experience part," Adami said. "Today's retiree doesn't so much want to kick back and be catered to, but wants to remain productive, relevant and in control. That's why the more progressive communities are more focused on engagement and life-long learning opportunities."
Janis Ehlers, president at The Ehlers Group, marvels at the cruise industry's ability to attract and accommodate thousands of passengers.
"Whether it's marketing, customer service, hospitality, entertainment or activities, looking at the cruise industry can offer a wealth of inspiration," said Ehlers, who recently wrote a blog on cruise industry practices that senior housing can emulate. "Once they have your name, they are tenacious."
Cruise companies are always promoting a new cruise and sending offers with frequent emails and glossy mailers. Sometimes it may be repetition of the same email. Senior living communities can do the same, and it's not necessary to send expensive brochures. Frequent post cards may accomplish the same.
Cruise companies use social media and take advantage of Facebook, YouTube, Pinterest and Twitter. Their upbeat TV advertising helps sell every aspect of cruising from accommodations, entertainment and dining to fitness, sports and family fun.
"Each cruise line seems to be fully aware of its brand and markets it by differentiating their cruise company from the competition," Ehlers said. "They excel in coming up with unique selling propositions in each area that differentiate each cruise company.
"Senior living communities are so similar that they need to step back and really develop their brand. They rarely promote family fun or simply fun. They need to embrace social media and be more adventurous with compelling content. If TV isn't in the budget, YouTube offers a wonderful merchandising vehicle that few communities are using. It's your own personal TV channel and can really promote the community's lifestyle and activities."
Tom Mann, principal and evp of integrated media services at Love & Company Inc., says he has always watched the cruise, travel and pharmaceutical industries for trends.
About 10 years ago while heading up advertising for Erickson's retirement communities, the team that he worked with found that people who took cruises frequently and those who were educators were more likely to be residents. They had been looking for commonalities in a database of 20,000 residents, long before data became more advanced and powerful.
"Today, for clients that have a lot of commonalities with cruises and casinos, we do a good bit of data appending," Mann said. "So I can now pick people who like travel, cruises, bird watching, whatever variables I want, then purchase that data and append it to a client's mailing list.
"We can do a look-back at who have traditionally been a client's buyers, and we append this data to their existing resident database, as well. We then analyze that to see if there are commonalities from a psychographic approach and can assign leads to their prospect list and create automated drip or nurture campaigns."
Mann believes that senior living has been "100 years behind every other industry" on the data and marketing automation side. Too often, clients' customer relationship management (CRM) database and marketing automation are two different tools, rather than integrated and working together.
The cruise lines and casinos are now understanding prospective buyers' psychographics and then deciding what the marketing campaign for people like them should be. Where that really plays out is Facebook, and Mann admits it's both scary and eye opening how much information people give out.
"Every time you click on something or like something, you tell Facebook a little more about yourself," he said. "I can load in my resident emails and say, 'OK Facebook, go find me more people like this, more look alikes and clones.' And, once I have some information on you, I can remarket to you both on the search engines and Google, and serve you up with ads."
Cruise lines and casinos are also starting to use internet protocol (IP) addresses, which can identify a personal computer, to market to prospective buyers. A prospect doesn't have to fill out anything, just visit a website. IP addresses attached to their name can be purchased. Once they're identified, they can be remarketed to or served up ads pertaining to their interest.
Mann says the cruise lines and other industries have also taught us a lot about baby boomers. Boomers are very much experiential, trading material possessions for more experiential possessions. The more psychographic and demographic information we have on someone, the more they can be enticed by different experiences.
So where there once might have been a luncheon to learn about a senior living community, now prospects are invited to a luncheon to learn about a topic, or perhaps a series of countries. For example, guests are invited to experience Spanish wine, Spanish food and Spanish music, and learn about travel in Spain from a cruise or travel professional.
"You might drip in a little about the community, but you want them to understand 'this is not your grandparents' community,'" Mann emphasized. "This is all about experiences and bonding with other people. The more you can get people to bond with other people at these events, the more likely they are to move in."
Credit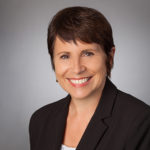 Cheryl Slavinsky
Editor
As editor of Senior Living News, Cheryl curates the news and writes a weekly feature story. She also plans the education portion of the HealthTAC events produced by Senior Living News and moderates the executive panel discussions. Cheryl has consulted with senior living clients for more than 20 years and served as senior public relations strategist for Varsity, a marketing and sales consulting agency focused on occupancy for retirement, assisted living and continuing care retirement communities (CCRCs)/Life Plan communities, and more. She previously managed national media relations as Rite Aid's director of public relations.