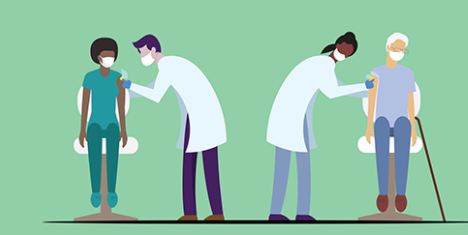 Senior Living Communities on Stand-by as CDC Restrictions Lift for Vaccinated Individuals
On Monday, March 8th, 2021, the CDC issued their first set of guidelines as to how vaccinated individuals can interact safely with others. Senior Living Communities across the country are hoping this announcement sparks new direction for Long Term Care as the restrictions for fully vaccinated individuals shrink. The guidelines listed on the CDC website are as follows:
• You can gather indoors with fully vaccinated people without wearing a mask.
• You can gather indoors with unvaccinated people from one other household (for example, visiting with relatives who all live together) without masks, unless any of those people or anyone they live with has an increased risk for severe illness from COVID-19.
• If you've been around someone who has COVID-19, you do not need to stay away from others or get tested unless you have symptoms.
• However, if you live in a group setting (like a correctional or detention facility or group home) and are around someone who has COVID-19, you should still stay away from others for 14 days and get tested, even if you don't have symptoms.
The release of these guidelines has provided a beacon of light within the industry regarding visitation. No announcements have been made yet specifically regarding long term care, however, industry professionals are hopeful we are heading in that direction. For the past year now, most communities have relied heavily on technology to keep their residents engaged and in contact with loved ones. LTC communities are eagerly awaiting more updates from the CDC, as well as their local state guidelines.
At Arboria of Long Grove in Illinois, effective March 10th, families will have opportunity to schedule visits inside. Jeff Altschul says, "We have modified two of our living room spaces into private visitation areas. There will be a plexiglass divider between the guest and their loved one. Masks are required, and temperature checks are taken at the front desk." Altschul is enthusiastic about the opportunity to resume in person visits and believes that they "need to be treasured as opportunity to refuel current family/customer advocacy of your community."
In Watercrest Senior Living's March newsletter, Senior Vice President of Operations, Whitney Lane, detailed changes that their communities are making for fully vaccinated residents.
• Fully vaccinated residents will not be required to be COVID tested unless they are experiencing symptoms of COVID-19
• Fully vaccinated residents will not be required to quarantine unless they are experiencing symptoms of COVID-19
• Only non-vaccinated residents will be required to quarantine if there is a positive case of COVID at the community
• Fully vaccinated residents will be able to eat in the dining room at the same table as other fully vaccinated residents
• Fully vaccinated residents will be able to participate in off-site programming
• Fully vaccinated residents will be able to socialize in one another's apartment if both residents are fully vaccinated
• All residents will continue to be required to wear masks when outside of their apartment and are asked to social distance at 6ft from others who have not been vaccinated
• Fully vaccinated residents will no longer have to be screened daily for COVID
Announcements such as these are giving hope to both residents and their families, many of whom have been physically isolated from one another for a year now. Isolation has proven to be especially difficult for older adults and the desire to safely reunite them with their loved ones in person is at an all-time high. Bobi Kruemberg, Executive Director of Watercrest, St. Lucie West, FL, explains how their new guidelines have improved resident morale.
"These wonderful residents have not been to a restaurant or a shopping mall in a year! There has been no church or temple. They have missed birthday parties, anniversaries and holidays. If nothing else, this had made all us acutely aware of "the little things" …that really aren't so little after all. They were so thrilled to go to Walmart and Publix and pick out their own items and to try on new clothes. The most exciting thing is not having to quarantine! Every day, I have at least 4-5 residents ask me… "Ok, so if I go out with my family, what happens when I come back?" And the joy I feel when I say, "Nothing! Go have fun!"
It is the hope of the LTC Pharmacy Partnership Program that by the end of March, all residents in the partnering communities will have received both of the required vaccinations. Heather Tussing, Executive Vice President at Morning Pointe Senior Living says, "At Morning Pointe, we have been blessed to be able to offer vaccinations in 100% of our communities. We are excited to be reuniting residents and families in many states and look forward to continuing to safely re-open in all states where Morning Pointe operates as state and local guidance permits. The ability to reunite our residents with their families – in person – is the best medicine we can give our residents right now."
According to the CDC COVID Data Tracker for the federal pharmacy partnership for LTC program, there have been over 7.4 million vaccines administered in LTC communities. Jeff Fischer, President at MBK Senior Living is closely watching and anxiously awaiting the go-ahead to bring back visitation and other "re-opening" activities as soon as possible. He says, "Bringing back open visitation will certainly boost morale for the entire community (residents, families and team members alike). It will serve to increase customer satisfaction/confidence and will improve the overall "life" within the community."
After a year of uncertainty and isolation, there appears to be hope on the horizon for LTC establishments across the country. It is no doubt that safely reintegrated senior residents back into some sense of normalcy will be incredibly rewarding not only for the seniors, but for their families and community staff as well. Sheena Jeffries, Regional Director of Engagement at Watercrest Senior living has seen residents re-acclimate firsthand, "Many of the residents speak about feeling free again and are loving the chance to be part of the greater community again. It has also lifted the spirits of the staff, not having to say "no" all the time."
Credit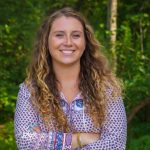 Olivia Beaton
Editor
Olivia is the Editor at HEALTHTAC/Senior Living News. She graduated from Hofstra University with a Bachelor of Arts in English, as well as a minor in Journalism. In her spare time she's a yoga teacher, writer, and freelance photographer.