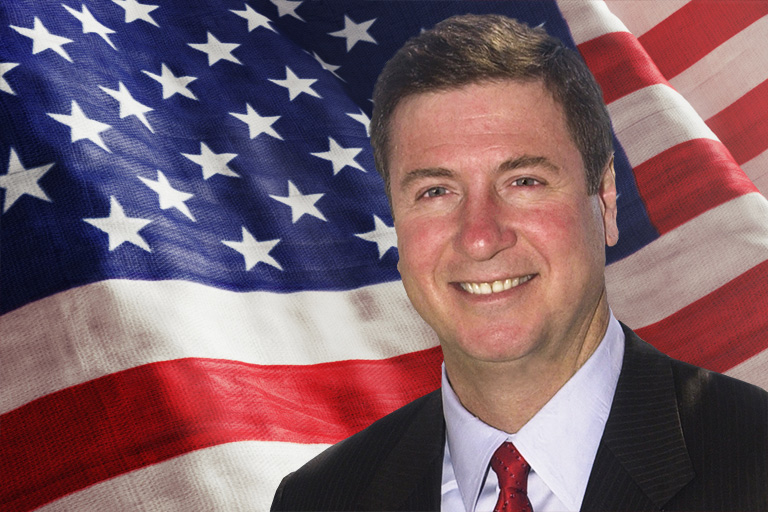 Former Virginia Governor And U.S. Senator George Allen To Address Technology At HealthTAC
Former Virginia Governor and U.S. Senator George Allen will deliver the keynote address later this month at HealthTAC, taking place March 20-24 at the Gaylord Opryland Resort in Nashville, TN. HealthTAC is produced by Senior Living News for senior living leaders, key decision makers and those supplying the industry with innovative products.
Allen will speak Wednesday, March 22, at the 9 a.m. HealthTAC breakfast and general session, addressing the convergence of technology demands in the senior living space and how that is driving investment.
Allen is an ambassador for technology that creates significant opportunity for senior living communities interested in providing high-capacity technological services for their guests. His efforts are ongoing across multiple sectors with the goal of encouraging adoption and implementation.
"As is the case in business and industry, the driver for innovation is commonly the marketplace of consumers," said Allen. "Technology for senior living is no different. Consumers expect and want fast, facile, almost free technology and access to enormous amounts of video, information and content on any device at all times, everywhere."
Allen served the Commonwealth of Virginia for more than 20 years, as Governor, in both bodies of the United States Congress, and as a delegate holding Thomas Jefferson's seat. Sworn in as Governor in 1994, George Allen brought sweeping reform that made Virginia a national model in economic development, public safety, education accountability, and welfare reform.
As a lifelong public servant, Allen recognizes the benefits that can be realized when individuals and business leaders move beyond the now and embrace the future.
His administration recruited over $13 billion in new investments and created more than 300,000 net new private sector jobs. When Allen was sworn in as Governor in 1994, coal and cigarettes were Virginia's top exports. After four years of his dedication to economic-development, semi-conductors became Virginia's top export, leading U.S. News and World Report to dub Virginia the "Silicon Dominion."
Elected to the U.S. Senate in 2000, Allen advocated for policies to make America a leader in innovation and technology and chaired the Senate High Tech Task Force, creating the Competitiveness Caucus.
He founded the Nanotechnology Caucus with Senator Ron Wyden (D-OR), with whom he also co-sponsored the 21st Century Nanotechnology Research & Development Act in 2003 and the Internet Tax Freedom Act in 2004. Allen also sponsored the Minority Serving Institution Digital And Wireless Technology Opportunity Act Of 2005.
Allen chaired the Senate Foreign Relations Committee's Subcommittee on European Affairs and was a member of several committees, including Energy and Natural Resources; Commerce, Science and Transportation; and Small Business and Entrepreneurship. He served in Senate Republican Leadership as Chairman of the National Republican Senatorial Committee for the 2004 election cycle.
In 2007, he founded George Allen Strategies, which provides companies and individuals with insightful and effective counsel, consulting and strategic advice on a range of issues including energy, technology, and business development.
Allen serves as Co-Chairman of the Manufacturing Competitiveness Initiative for the National Association of Manufacturers and Ambassador to the Association of Passive Optical LAN (APOLAN), a non-profit organization that drives adoption and educates the market about the technical and economic advantages of fiber-based Passive Optical LAN technology.
He also serves and has served on the boards of directors of companies including Armada-Hoffler; Nano Risk Assessment International, Inc.; and the advisory boards for the VT Group, NXT Energy Solutions, Inc. and Hampton Roads Proton Beam Therapy Institute at Hampton University.
He serves on the Reagan Ranch Board of Governors of Young America's Foundation, where he is a Reagan Ranch Presidential Scholar, and on the National Advisory Council of the U.S. Global Leadership Coalition
He is chairman of the American Energy Freedom Center, a 501(c)(3) charitable organization he launched in 2009 that educates Americans on positive solutions and ideas for more American jobs, competitiveness and prosperity through the development and use of America's plentiful energy resources and innovation.
As Governor, a U.S. Senator and a private citizen, Allen has led Trade Missions and continues to participate in international relations with Asian, European and Latin American countries.
In 2010, he authored his book What Washington Can Learn from the World of Sports. Son of George H. Allen, NFL Hall of Fame coach, Allen holds a bachelor's degree in History and a law degree from the University of Virginia.
Credit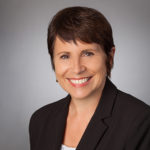 Cheryl Slavinsky
Editor
As editor of Senior Living News, Cheryl curates the news and writes a weekly feature story. She also plans the education portion of the HealthTAC events produced by Senior Living News and moderates the executive panel discussions. Cheryl has consulted with senior living clients for more than 20 years and served as senior public relations strategist for Varsity, a marketing and sales consulting agency focused on occupancy for retirement, assisted living and continuing care retirement communities (CCRCs)/Life Plan communities, and more. She previously managed national media relations as Rite Aid's director of public relations.