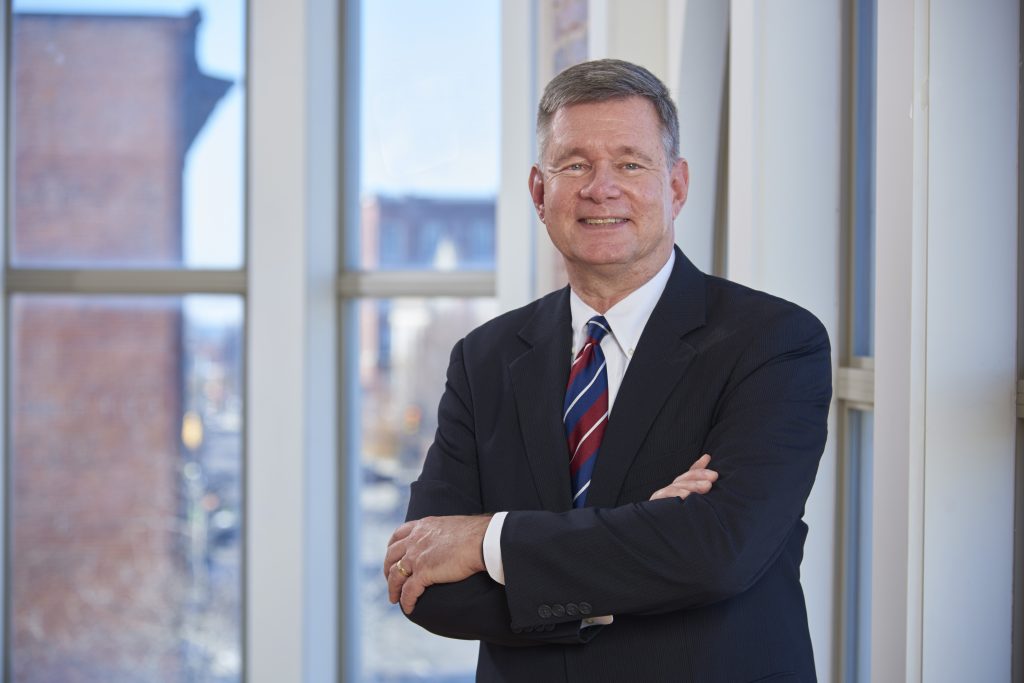 The CEO Series: Reverend Kenneth Daniel, United Church Homes
Last year, Reverend Dr. Kenneth Daniel celebrated a decade of leadership at United Church Homes (UCH). As president and CEO, Rev. Daniel has helped guide the senior living company through the past 11 years—which, of course, includes the pandemic these past couple of years.
But the pandemic hasn't stopped Rev. Daniel from continuing to increase UCH's presence in the senior living industry—in fact, growth has been a notable result of his tenure at the company.
Prior to his leadership, the company had 69 communities—but he's helped it grow significantly since. During the pandemic alone, he helped lead the addition of 10 communities. Altogether, UCH's 82 communities serve more than 5,500 residents across 15 states—in fact, the company just expanded into its 15th state, Pennsylvania, a couple months ago.
Senior Living News: How does UCH determine if an existing community is an operational/business fit?
Reverend Dr. Kenneth Daniel: Determining the best fit for a new or acquired UCH community really comes down to the heart behind our mission and vision: Is this something that will touch lives and improve the health and well-being of residents?
As a non-profit provider, UCH has a deep commitment to providing quality housing and care to older adults, especially those of limited means. When our team is considering a new community, we first evaluate the needs of older adults in the local area, to ensure the amenities and services we offer will fill an unmet need.
UCH vets about three dozen opportunities for acquisition, merger or partnerships in any given year. Our process winnows that number down to a handful of projects of interest. We may move forward on one or two, depending on the availability of capital and current priorities and needs.
SLN: How have the "post" pandemic views and feedback from residents and their families influenced how you operate, and what are you doing differently today?
Rev. KD: The natural swing toward virtual tools for communication and healthcare services have been a welcomed move for UCH throughout the pandemic. Families and residents naturally felt a bit isolated, but we immediately implemented several virtual tools to keep everyone connected. Not surprisingly, we have noticed more older adults preferring technology to communicate as they've tried to stay connected while staying safe during COVID. Some of these tools include: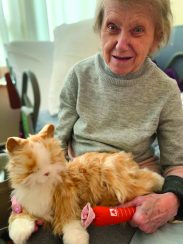 Touchtown, an online platform that allows residents and families to stay connected with new activities and events in their UCH community.
RemoteMD, a telehealth service to facilitate onsite medical exams for residents virtually.
Animatronic companion robotic pets for residents in memory care, [which] provide comfort and ease anxiety with their lifelike sounds and movements. This is part of the research that we are doing with OSU and Vanderbilt University.
SLN: Have labor issues impacted your decision to expand existing communities or open new ones?
Rev. KD: Our primary growth plans are focused on developing more middle market independent living communities, which typically employ three to five people, depending on the level of services offered. We are finding that model is very attractive to active older adults and is not preventing a workforce challenge for our growth strategies.
We have increased the priority of labor availability for expansions we are contemplating. Food service and housekeeping require more hands on deck, with positions that have become increasingly hard to fill. We also work with our architects and designers to create work areas that are relatively efficient to keep clean with minimal human labor.
SLN: Have the services and amenities offered to UCH residents—including independent living, assisted living, memory care and skilled nursing—changed since the pandemic started? If so, how and why?
Rev. KD: Even before the pandemic arrived, UCH was expanding into services that could support older adults within our communities or, increasingly, at home. We have offered service coordinators in our affordable housing communities for years; increasingly, we are adding those positions to middle market independent living communities.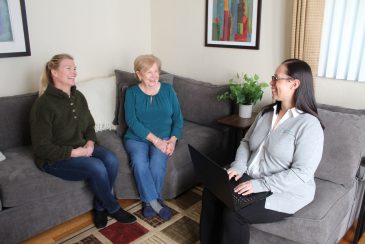 In 2022, we launched NaviGuide for older adults still living in their own homes. NaviGuide helps older adults and their families navigate the world of aging services. NaviGuide eases the burden for families by providing a trained service coordinator to arrange and manage services that help aging loved ones continue to live well and remain independent.
We are thinking about our residential communities as service-enhanced, meaning that we bring outside services to support the residents in their apartments or cottages as needed. This keeps the overall costs more moderate than applying a one-size-fits-all approach. Also, we are adding amenities like gardening centers, art studios, music rooms and theaters to our newer buildings—these promote socialization and opportunities for residents to pursue their interests.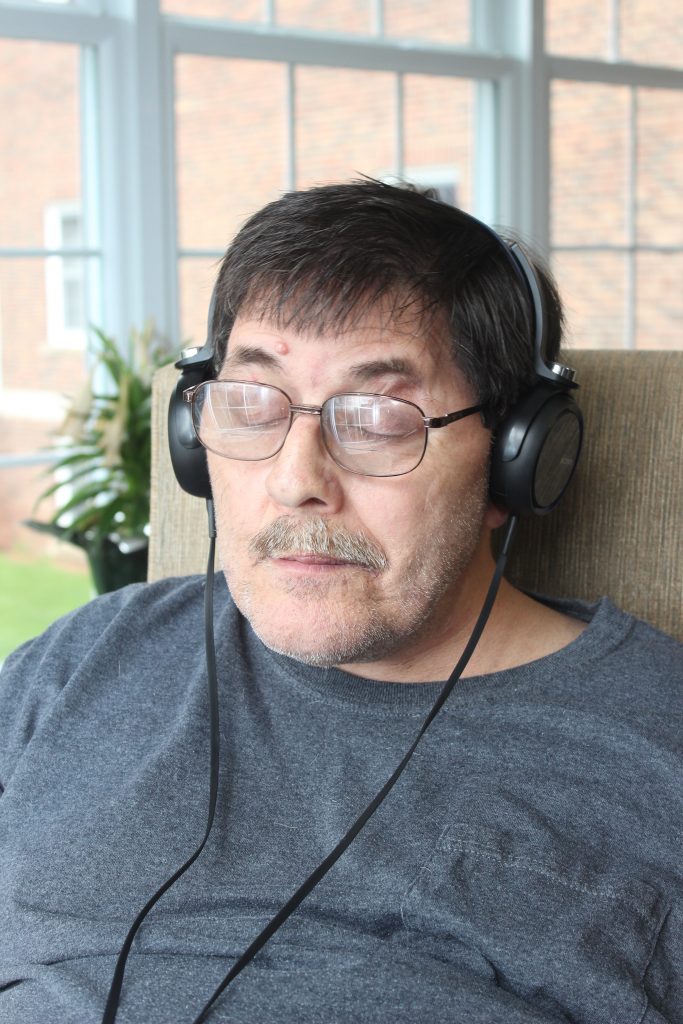 In memory care, we use Music & Memory, [which is a] program that links a resident to their favorite music from the era they grew up in. This national program is evidence-based and has demonstrated improved memory and social skills when used consistently.
SLN: Have UCH's marketing strategies and tactics changed since the pandemic? If so, how?
Rev. KD: We know that many people begin their search for senior living and aging services online. We use a blend of traditional and digital marketing, which has increased since 2020, so that people who need UCH's services can easily find and connect with us quickly. With NaviGuide, we know that a family member may need to quickly find solutions to help an older loved one. Our service coordination team can be reached 24/7 to quickly engage [with] and help people who need support.
Digital marketing is a major platform [that] we are enhancing all the time. We have engaged a variety of digital marketing firms to help design the proper methods and content to help people find us online. We recently hired a senior executive and a digital marketing director to lead our efforts internally.
We have shifted away from print and newspapers and focused our attention online through social media, web and content development, as well as radio and television. Our marketing and sales teams have grown to accommodate the changing demands of the current consumers looking to access senior living.
Credit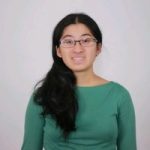 Caroline Chan
Editor
Caroline Chan is the Editor of Senior Living News, an online trade publication featuring curated news and exclusive feature stories on healthcare industry changes, trends, thought leaders and innovations. In this position, she is responsible for creating editorial content, writing regular feature articles and publishing news to SeniorLivingNews.com and distributing its e-newsletter. She is also involved in putting together the educational programs and moderating panels for the company's HEALTHTAC events. She graduated from Marist College with a Bachelor of Arts in Communications with a focus in Journalism.