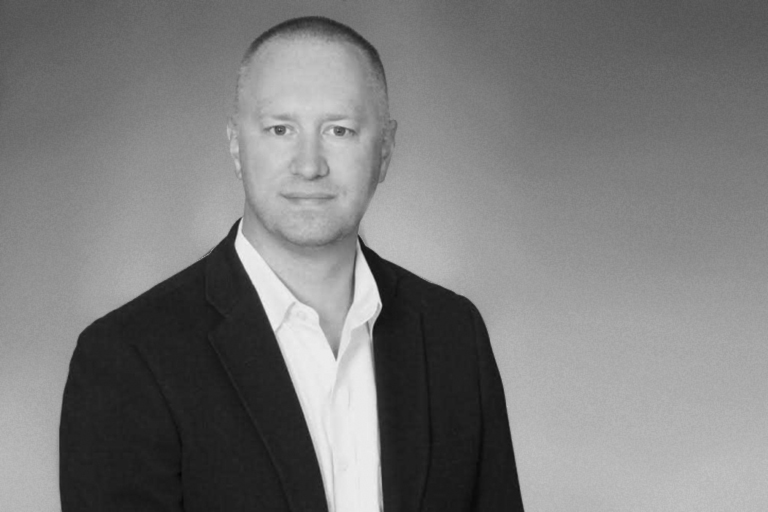 'Leading' The Charge
Some estimates project the aging services profession may need to attract as many as 1.5 million new employees by 2025. As such, a number of organizations are refining their corporate culture and implementing strategies to attract new leaders and retain and reward them.
Blake Management Group LLC (BMG), a privately held senior living operator headquartered in Jackson, MS, with 18 communities throughout the South and Gulf Coast, actively communicates its need for leaders as it grows.
CEO Jeremy Cole's internal initiative "Hustle and Heart" mirrors Google's study and approach of psychological safety.
Google spent years studying effective teams. Researchers found the single quality contributing most to Google's success—and any team's effectiveness—is psychological safety. It mattered less who was on a team and more about how the team worked together. Psychological safety refers to an individual's perception of taking a risk, and the response his or her teammates will have to taking that risk. It boils down to trust.
"We must hustle in senior living to be the best, but this theme embodies our spirit in passionate care from our hearts each day," said Cole. "Not everyone truly outlines the correlation between psychological safety and retention like we are trying to do, and it is very difficult to balance accountability with retention. So there must be a culture of psychological safety to make mistakes and raise your hand if you need more training or more direction."
Cole came to BMG as CEO in 2014 with no experience in senior living. His first visit to his community was his second visit to any senior living community. BMG had three communities and was ready to open a fourth.
But Cole's background with Accenture, a global management and IT consulting company, had taught him well. As a consultant, he helped find and solve problems for various Fortune 100 companies. He spent time in client boardrooms listening to executives in very different cultures making decisions, helped primary client Marriott with a major system integration—not just IT but people, culture and a core operating system that manages everything a hotel guest experiences from check-in to check-out—many initiatives became essential to the Marriott/Starwood merger.
Cole initiated a full transformation at BMG—people, processes and technology—a captive service company for developers, and intentionally set on a path to build a company that could handle 50 communities, which is its goal. He started with everything from policy and procedures to hospitality influences to human resources and psychological safety.
With a background of identifying talent, Cole also knows that it might not be just senior living executives who can be successful. That opens up different recruiting paths, different types of leaders. He understands that a leader who can take them from a sales trailer to 40 deposits on opening might be different than one who can take a community from 90% to 95% occupancy.
"I run a unique organization in senior living, because we are always in creative start-up mentality. My portfolio—I have 18 teams right now, four of which are in what we call development blue sky—50% are stable in the first 12-18 months," said Cole. "There is a role for every type of leader and an exciting path for every type of leader. I have very talented executive directors, and I have to double that group of leaders.
"I tell my executive directors they have the opportunity to run a start-up business that starts at zero and needs to be a $6 million P&L at the end of the day. But it's nothing without them," Cole added. "Albeit we have standardization and strong processes, the success is in their hands. The answers to their questions are with their peers and the executive directors who have done this before."
Hustle and Heart not only fits Cole's personality, he says it's truly how he leads and how he feels, and it's relevant to the fact that they're in start-up ops all the time.
"We know for a fact it works," he said. "I have a community that opened up 75% occupied, we were full and essentially stabilized within six months, were 100% wait list within 12 months, and I had several ups and downs with people, processes and technology along the way. I like to say nothing is easy in senior living, and we address it that way. So there must be this feeling that they can raise their hand and ask for help from their regional or multiple vice president disciplines-wellness, sales, dining."
BMG also adopted fun as a core value—something Cole admits he borrowed from Jack Callison, CEO of Enlivant—and that has had an amazing impact because he said it as a directive, a core value, and announced it with steps behind it.
"When you have 400% growth in some years, constant ops, constant need to continuously improve your processes—which is my background, so I'm very focused on my teams getting better and better—and we're in lease up… we are fair, but we do expect good openings, and we expect greatness," Cole said. "That's either a pressurized environment that just simply isn't fun for anybody including me, or you try to have some fun with it."
Over the past year, Cole has worked with a new HR director who outlined with him the next five years of how the company is going to retain and train its staff, including a series of retention strategies.
For example, when a personal assistant (PA) joins the company, they are assigned to a senior PA. That senior PA is rewarded if the new PA is still with the company in 90 days, six months and 12 months. They get bonuses.
"That in some ways is tied to a social retention strategy but also tied to Hustle and Heart. That says it's a responsibility to develop people, and you're rewarded for it. We're messaging you are now a leader with BMG, which means you are deeply responsible for growing people and changing lives," said Cole, who will be speaking at the fourth HealthTAC produced by Senior Living News—HealthTAC East at Trump National Doral Miami, April 9-11, 2018.
Credit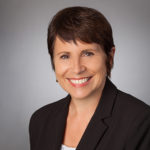 Cheryl Slavinsky
Editor
As editor of Senior Living News, Cheryl curates the news and writes a weekly feature story. She also plans the education portion of the HealthTAC events produced by Senior Living News and moderates the executive panel discussions. Cheryl has consulted with senior living clients for more than 20 years and served as senior public relations strategist for Varsity, a marketing and sales consulting agency focused on occupancy for retirement, assisted living and continuing care retirement communities (CCRCs)/Life Plan communities, and more. She previously managed national media relations as Rite Aid's director of public relations.