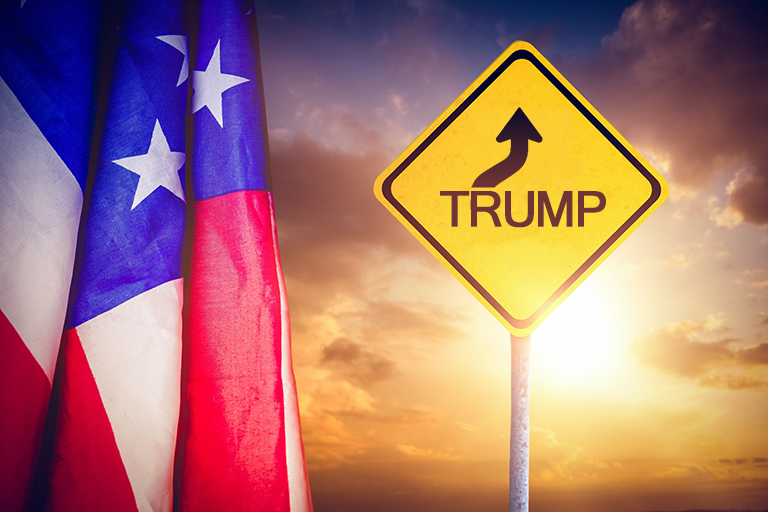 Editorial
What's ahead from our new president?
By joe | January 23, 2017
At this writing, the Inauguration of Donald J. Trump plays out, and the country's emotions remain divided with celebrating and protesting.
It's bound to be another year of healthcare upheavals as we wait to see if the incoming administration will follow through on its promise to "repeal and replace" the Patient Protection and Affordable Care Act (ACA) and call for other reforms that would potentially affect Medicaid funding, pharmaceutical regulation and the health insurance industry.
Trump starts his presidency with far from a fully approved cabinet, and the senior living industry is watching the Senate confirmation process for Congressman Tom Price as his intended Secretary of Health and Human Services and Seema Verma as his intended nominee for Administrator of the Centers for Medicare & Medicaid Services. Price has been called a "fierce ACA critic," and Verma helped craft Indiana's conservative Medicaid expansion.
Affecting everything in healthcare from reimbursements to treatment methods, the ACA affects the senior living industry less because much of it, especially assisted living, is private pay.
Many senior living organizations are already working on programs to raise wages, but eyes will also be on what actions will be taken on the Department of Labor overtime rule.
In a recent webinar, "The Trump Administration and Its Impact on Health Care," Steve Rosenthal, President & CEO, Triton Benefits & HR Solutions, discussed the overtime rule that hangs in the balance waiting a final court decision.
The Department of Labor's (DOL) new overtime rule that was set to take effect Dec. 1, 2016, would have increased the salary threshold for the "white collar overtime exemptions" from $23,660 per year to $47,476 per year. Enforcement, which would have extended overtime eligibility to some 4 million Americans, was blocked when a federal judge issued a preliminary injunction a week before the effective date.
Rosenthal explained that while the DOL filed a motion for an expedited appeal of the Nov. 22 injunction, it's unclear whether or not the appellate court will make this case a higher priority than others. If a decision is not made on the overtime rule by the time Trump is inaugurated, he may request the DOL to withdraw its appeal.
Flying farther under the radar was Trump's Elder Care Assistance Program that would provide support to caregivers. Buried in Trump's Childcare Assistance Program proposal, this would allow caregivers a tax deduction for dependent care, expanded Earned Income Tax Credit (EITC) and Separate Dependent Care Savings Accounts (DCSAs).
Among benefits, single caregivers with incomes less than $250,000, or couples earning $500,000 or less, would be eligible for a tax deduction of up to $5,000 for costs of services such as home care and adult day programs. It may possibly extend to those caring for parents at home without paid caregivers, and it's not certain if Trump's proposed partial paid maternity leave would extend to those caring for parents. Yet to be seen is how this program would be funded.
"Trump's proposed savings account would be tax-advantaged, would be allowed to roll over from year to year and would be subject to a $2,000 annual contribution limit," said Rosenthal. "Both employers and employees, however, would be able to contribute to this account. Trump's proposal includes matching 50 percent of contributions, up to $1,000 per year, for low-income families."
According to the Social Security Administration (SSA), 61 percent of seniors receive at least half of their monthly income from the SSA. Of current retirees, Gallup data shows 87 percent rely on Social Security as either a "major" or "minor" component of their monthly income.
Despite the number of Baby Boomers already receiving or heading toward Social Security, the outlook for Social Security is uncertain because President Trump has presented no specific plan—although he does believe individuals should get what they were promised when they retire.
Trump has proposed investing more than $550 billion in our nation's infrastructure to spur economic growth, create new jobs and increase wages for American workers, but affordable housing remains a concern, not just for low-income families.
"A common theme I hear from various sectors within the field of aging services is around affordable housing," said Wayne Langley, president of Varsity, a senior living marketing and sales consultancy. "Even with the more recent economic improvements across most states, there seems to be not only a substantial shortage in current supply, but an anticipation of exploding needs over the coming years."
Industry innovators are proposing more affordable options, community partnerships will keep increasing and perhaps other providers will follow the lead of Dillsburg, PA-based Presbyterian Senior Living, one of few providers in the nation that is integrating both affordable housing and rentals on its continuing care retirement community campuses.
"On my wish list for Trump to do when he takes office, is find a way for seniors to use different funds toward senior housing costs," said Collette Valentine, CEO/COO, Integral Senior Living, which specializes in the management of senior independent living, assisted living and memory care communities.
"With the amount of baby boomers coming into our industry, there needs to be a way for them to pay for living in one of our communities. This should be a key area of focus for him to address our aging populations' housing needs," Valentine said.
Langley concluded, "I am hopeful of continuing generative dialogue that includes public and private minds coming together to work toward a degree of resolution that hasn't occurred in recent years. Perhaps, the Trump administration can engage around one of our country's growing human concerns."