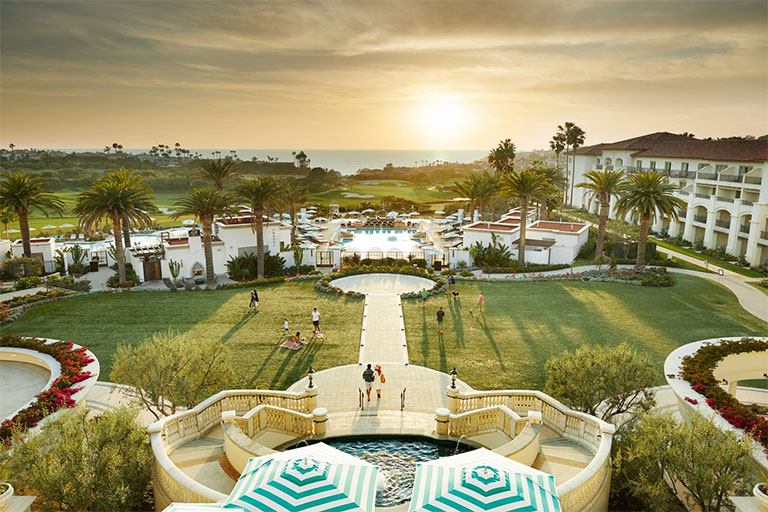 HEALTHTAC To Host Industry Leaders
A diverse group of speakers and attendees representing the senior/assisted living, memory care and skilled nursing/rehabilitation industry across the country and beyond will meet at the upcoming HEALTHTAC. Produced by Senior Living News, HEALTHTAC West 2018 will take place August 19-21 at Monarch Beach Resort in Dana Point, CA.
"We couldn't be happier with the response to our HEALTHTAC events that bring together top leaders to address the rapidly evolving landscape of our industry," said HEALTHTAC and Senior Living News CEO Rich Viola. "We are honored to host some of the industry's leading change agents in this unique forum, which is very different from other industry events and will have people talking about it for a long time."
HEALTHTAC brings together key decision makers from for-profit and non-profit senior living and healthcare organizations to share best practices and gain insights from those supplying the industry with innovative products and services to furnish and operate independent living, assisted living, and memory care communities; CCRCs; skilled nursing/rehabilitation centers and other senior living communities.
Past attendees have said HEALTHTAC's immersive think-tank environment is "right-sized for relationship building with a format that really works" and "no time wasted."
Senior living decision makers and influencers will be paired with suppliers at a series of one-on-one meetings, and networking and team-building events are mixed in. Breakfast and lunch sessions will include executive discussion panels.
Tammy Marshall, chief experience officer, at Atlanta-based Thrive Senior Living, will be one of those speaking on the "Inspiring Change: Why Women Matter" panel during Monday's breakfast session.
Marshall is known as a pioneer and "hacker" in aging services, recognized for being the "first" in many categories and for transforming environments of care. She says as part of the experience era in healthcare, the chief experience officer, C-Suite role (CXO), was created about eight years ago to impact the overall lived experience of the people served along the spectrum of aging services.
"My role gives leadership to all resident experience touch points as well as the team member experience," said Marshall.
Speaking with Marshall on this first-ever, all-female HEALTHTAC panel are Adriene Iverson, president & CEO, Alameda, CA-based Elder Care Alliance; Lynn O'Connor, president & CEO, Ingleside, headquartered in Rockville, MD; and Mandy Hampton, COO, The Ridge Senior Living, based in Salt Lake City.
"So often I attend conferences where I walk trade shows and end up with a stack of business cards. I can't remember who is who and whether I should follow up," said Hampton. "The idea of having vendors I am in need of, doing quick presentations, will be a better use of my time and a better connection for the vendors, as well."
Darryl Fisher, president of Carson City, NV-based Mission Senior Living, is among speakers on the "Mission and Culture: The Keys to Success in an Ever-Changing Industry" panel at Monday's lunch session.
"I have learned many lessons during my career, and none is more important than having a clearly defined culture to guide team members. When you get it right, it's magical. And your residents experience the exceptional service and care they deserve," said Fisher, who is also president and founder of Ageless Aviation Dreams Foundation, which provides "dream flights" in restored open-cockpit Stearman biplanes for veterans in assisted living communities nationwide.
Speaking with Fisher are Severine Petras, CEO of Priority Life Care LLC, headquartered in Fort Wayne, IN, and Jonathan Hollinger, CEO of Pleasant View Retirement Community, a progressive CCRC in Manheim, PA, with a look toward an "urban alternative" satellite facility in nearby Lititz.
Discussing a topic of interest to many on the "Getting Turned on to Technology" panel at Tuesday's breakfast session is Angela Norris, senior vice president, business development, of Lewisville-TX-based StoneGate Senior Living. Norris will discuss the high physical and psychological costs of hospital readmissions—with an estimated $17 billion price tag—and the technology innovations helping to more effectively connect stakeholders to identify, monitor and respond to health issues, presenting a path to healthier patients and successful hospital discharges.
"Delivering increasingly effective, compassionate care is the number one concern of the senior care, rehabilitation and assisted living industry," said Norris. "Having the opportunity to share how technology is positively impacting hospital readmissions and senior care with the professionals attending HEALTHTAC West is tremendously exciting."
Speaking with Norris are John Couture, vice president of information technology at West Des Moines, IA-headquartered Lifespace Communities, Inc.—looking forward to discussing balancing basic operational needs with looking at developing technologies that can enhance residents' lives and improve the ease with which care is provided—and Lisa Cini, ASID, IIDA, founder/designer, Mosaic Design Studio, a global commercial design, project management and procurement company, and author.
Cini searches the globe for the latest tech products—think Sharper Image meets AARP—to help loved ones 50+ embrace living as they age, including wearable technology and products for improved mobility, safety, fitness, healthy living, memory assistance and companionship. She will stress why it's critical for operators to have the infrastructure in place to handle the technology residents themselves are bringing with them today.
The final panel, "Investment in Innovation: Changing the Future of Our Industry," at Tuesday's lunch session will tackle how operators will meet the high demands of baby boomers while staying competitive and controlling costs.
Discussing the integration of capital, development, construction, design and operations, and why investment in innovation is critical are Mel Gamzon, principal, Senior Housing Global Advisors, an international real estate advisory firm specializing in the seniors housing business; Carl Mittendorff, chairman & CEO of Voralto Living, formerly Colonial Oaks Senior Living, a Houston-based senior living owner/operator/developer; and Julie McGeevy, development manager, Hochhauser Blatter Associates Architecture + Planning.
For information about HEALTHTAC, visit www.HEALTHTAC.com. To learn about HEALTHTAC speaking opportunities, contact Senior Living News Editor Cheryl Slavinsky here or at 717-433-0406.
Credit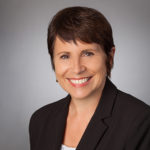 Cheryl Slavinsky
Editor
As editor of Senior Living News, Cheryl curates the news and writes a weekly feature story. She also plans the education portion of the HealthTAC events produced by Senior Living News and moderates the executive panel discussions. Cheryl has consulted with senior living clients for more than 20 years and served as senior public relations strategist for Varsity, a marketing and sales consulting agency focused on occupancy for retirement, assisted living and continuing care retirement communities (CCRCs)/Life Plan communities, and more. She previously managed national media relations as Rite Aid's director of public relations.