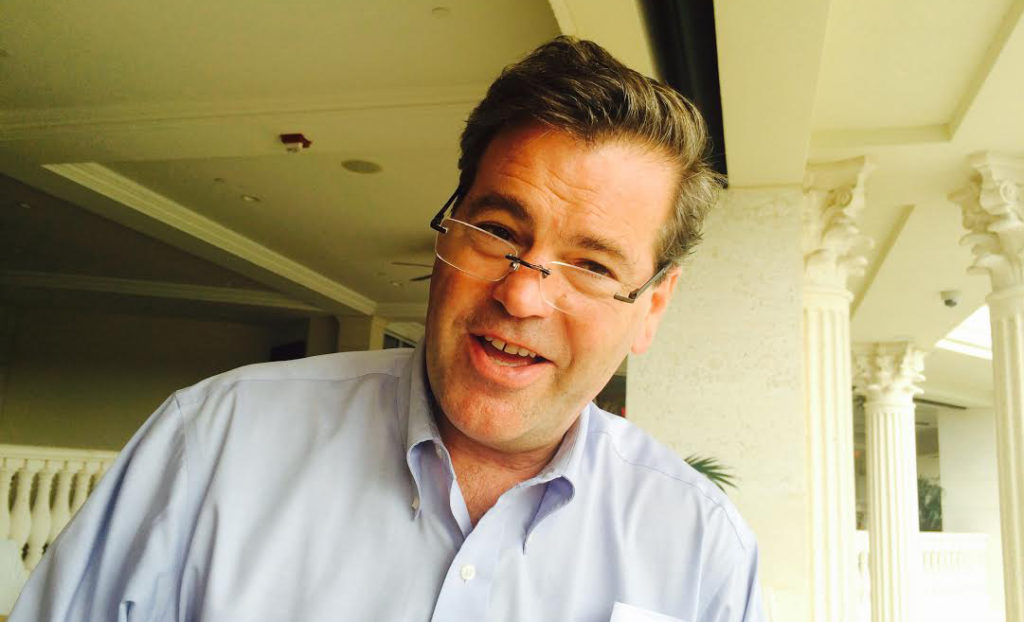 A Memorable Career
If Stephen Bowman, president of Peregrine Senior Living, had won the Democratic primary in his 1988 race for the Syracuse, NY, area seat in Congress, his life would have been quite different. But as he likes to joke, he lost, realizing that he campaigned a lot like he golfs—with great enthusiasm but disappointing results.
Bowman juggled Georgetown University Law School with politics, working on state and federal campaigns including those of Mario Cuomo and Walter Mondale, and serving as campaign manager for Mark Green's 1986 U.S. Senate race in New York.
Admitted to the bar in 1988, Bowman had a law degree but very little experience, was newly married and needing a job. He knew one thing about the economy, though. Those who had made fortunes in the past 70 years had done so by following the Baby Boomer generation, whether it was suburban houses in the 1940s and 1950s, Gerber baby food or the Beatles.
"I knew that if I wanted to have a career that was going to last 50 years, it would have to be around the Baby Boomers demographic and consumer spending," Bowman said.
Bowman initially got into senior housing purely as a real estate play and went through a number of industry booms and busts. In 1995, he founded Peregrine Development for the purpose of developing and operating long-term care facilities as well as traditional real estate.
"I moved Peregrine from a pure real estate company, building buildings for end users or having operators as managers, to understanding that I would have to have credibility as a borrower so that I could control my own destiny if things went wrong with leasing or in a crisis in the operations," Bowman explained.
"Peregrine in many ways never really became a meaningful company in my mind until we became operators, because that led us into much more interesting, provocative and challenging issues with the operations of assisted living. Then this new crisis called dementia came along where the industry didn't really understand the implications or the magnitude of the problem 20 years ago."
His first experience as an operator rather than real estate developer was in trying to get financing for an HUD project in Buffalo in the early 2000s. He realized he wouldn't be loaned money unless he had experience as an operator, so he went out and started marketing himself as an operator who would work for free. That gave him a book of business under his belt, particularly in dementia care.
Bowman is known for his innovative and unconventional out-of-the-box marketing strategies which have provided Peregrine industry-wide recognition and a strong and loyal customer base.
"I was named as a receiver for a nursing home. It was an operationally distressed facility, so we convinced the state of New York to appoint us as an emergency receiver to take care of patients," he explained. "That gave us a lot of credibility, because there's such a high threshold of credibility to be a receiver of a nursing home and one in crisis. So we just built up a resume on the operations side."
Bowman has operated 30 facilities at any given time. He currently oversees the operations of 15 Peregrine Senior Living assisted living facilities and home care services in New York, Massachusetts, Maryland, Georgia and Colorado, with five under construction now—two in New York and three in Colorado opening in 2017. The Syracuse-based company provides direct management of assisted living communities and consulting services to its partners in business. Most of its business is memory care.
Bowman directs the development of new opportunities and shapes the culture of company personnel through visionary programs under which care is provided to residents, known as The Peregrine Way. This compassionate and dynamic model of care embraces the long-term memories of Peregrine residents and the frequently unmet emotional needs of their families.
When Peregrine was asked to lease four buildings in upstate New York, they were free-standing memory care buildings. At that time many people thought a free-standing memory care building wouldn't succeed without assisted living as a feeder.
"We overcame that by marketing ourselves as the experts in memory care," said Bowman. "We couldn't rely on a feeder, but we could advertise that we had thought more thoughtfully about what memory care could really look like. Ten to 15 years ago, no one really knew what memory care should look like. Society hadn't yet seen the crisis of dementia care in the proportions that we were facing.
"I asked my company, asked myself, how do we have a measure of good memory care treatment outcome? How do we say we did well by a particular resident? We know that with the disease, the diagnosis is going to lead to death, so how could we say we did a good job with our treatment, in our care? What's the best outcome you could hope to have? We answered those questions with a program based on giving comfort and gentle stimulation to our residents.
"What we realized with the disease itself is a loss of short-term memory, and we're not going to give comfort and gentle stimulation by trying to stimulate short-term memory," Bowman explained. "We're going to give them comfort and gentle stimulation by stimulating their long-term memories while they still have joy and positive associations. If stimulating short-term memory causes frustration and agitation, why wouldn't you reach out to their long-term memory?"
But he believes that as long as American society is obsessed with a cure and computer games because we're going to "save" the short-term memory and "win the battle" against Alzheimer's, we're really missing the opportunity to give comfort and joy to those who have this diagnosis. Other than truly diagnosed early onset dementia, the truth about Alzheimer's may just be that it's a function of the human brain aging past 75 or 80, and people are simply living longer now.
Nothing Bowman says about long-term memory is news to any front-line CNA or case manager working in memory care. Everyone has stories about residents who don't know who Barack Obama is but can recite the Rosary in Italian, their first language, or describe their wedding day in detail.
"We don't pretend to have any answers, although we're constantly experimenting with new ideas," said Bowman. "It's all a work in progress, and we just look forward to collaborating with other operators, because I think as a society we're just making this up as we go. None of us were prepared for this epidemic of dementia of tremendous proportions."
Stimulating the long-term memory
Religion and formative religious memories are a touchstone for the generation currently needing memory support and are at the core of The Peregrine Way. Every Peregrine Senior Living building has a chapel or a synagogue, a spiritual director and a daily spiritual activity appropriate to residents' cultural references.
Residents each have a biography or autobiography written about them, as well as a scrapbook put together with staff and family. Not only do they have the benefit of creating the biography or autobiography, they'll also be able to turn to it when there is agitation. They can look at photos of their husband on their wedding day or mother or father and help reduce agitation through reliving those memories.
Everyone knows the benefit of having a cat or dog, but Peregrine embraces as many other domesticated animals as possible and has pigs and chickens, aviaries filled with birds, large fish aquariums, a butterfly house in one building, lizards, mice—anything that might be a meaningful memory.
Trains, like chickens, are very familiar to people's long-term memories, and both are entertaining to visiting grandchildren. There are train sets in every Peregrine building. This generation not only grew up having train sets, but trains were a vehicle for wonder, exploration and adventure.
The ultimate activity is interaction with children. Each Peregrine property has established affiliations with children's day care centers that come in on a regular basis for activities, entertainment and intergenerational experiences with the residents.
Peregrine University is an academic lecture series on topics that residents already know about. Lectures don't educate but "remind" about things like D-Day or Martin Luther King. Friends and family are invited in for what is a joyful experience. Even though residents have dementia and some, severe dementia, no one is disruptive, no one gets up and walks around like they might in a dining situation. Residents sit for an hour, totally engaged without saying a word, because it's a familiar topic.
Staff training is a Peregrine keystone. One of the most extensive and rigorous memory care training programs in the industry has led to an "unbelievably great" staff retention rate. Turnover is minimal. Staff takes training seriously, because they know leadership does. While particular techniques like bathing or showering may be reviewed in weekly or bimonthly training sessions, they're really about bringing staff together for collaboration, encouragement and empowerment. Staff is constantly reminded they're the ones putting their hands on the residents. They're the leaders shaping the culture, determining if an outcome is good or bad. It is constantly reinforced that they are the last primary relationship many residents will have on this planet, and they are, in fact, doing God's work.
Credit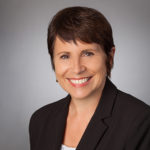 Cheryl Slavinsky
Editor
As editor of Senior Living News, Cheryl curates the news and writes a weekly feature story. She also plans the education portion of the HealthTAC events produced by Senior Living News and moderates the executive panel discussions. Cheryl has consulted with senior living clients for more than 20 years and served as senior public relations strategist for Varsity, a marketing and sales consulting agency focused on occupancy for retirement, assisted living and continuing care retirement communities (CCRCs)/Life Plan communities, and more. She previously managed national media relations as Rite Aid's director of public relations.