Measuring Up In Occupancy
Many senior living organizations struggle with occupancy—with the national senior housing occupancy rate falling in the second quarter of 2019 to 87.8%, its lowest since the second quarter of 2011—while others consistently maintain 95% or higher year after year. So what's the secret sauce?
"It's not really magic. It starts with culture. Many companies benchmark to the industry. That's not good enough. We benchmark to our own standards," said Matt Stevenson, SVP, operations at Oakmont Management Group, during an interview with Senior Living News®.
"Oakmont's really built a reputation around maintaining high occupancy and historically has been able to do it consistently at 97% month over month for five years," said Stevenson, who often is asked how the Windsor, CA-headquartered company maintains such high occupancy levels in every market it's in—a goal often met within six months of opening.
Oakmont's portfolio currently includes 31 luxury communities, all in California with the exception of two in Nevada, housing about 85 residents in each, with a mix of 71% assisted living and 29% memory care.
"We're measuring to 110% occupancy. Can we get to 100% and allow a 10% wait list? We don't compare ourselves to the industry. We're always spending our time, energy and resources on 'how can we do better?' 97% is not good enough. What do we need to do to make 98%, 99% and build a wait list?"
To build that mentality requires a sales culture as an organization at the community level, he says—one where everyone is selling, the executive director (ED), maintenance, residents, family members—all contributing to the occupancy in different ways.
To do that, Oakmont is frequently stressing the importance of high occupancy, keeping it top of mind. As part of the onboarding process, time is carved out to talk with every team member about their role in the sales process. At every stand-up meeting, they talk about tours, rooms ready, prospects coming in that day; ask departments to share with front-line members, so everyone participates in the process and shares in that and always takes part in monthly celebrations.
"That mentality piece is really where it starts," said Stevenson. "We're happy to share, because it's not rocket science. You still have to execute at the core … but do they really execute? Do they really create the sales culture they talk about, really engage every team member every day? Do team members know what that means? Do EDs know what being a sales leader means?"
He emphasized the need for collaboration between marketing and sales and operations—often different departments reporting to different VPs, siloed and not communicating frequently.
"I support the operations every day … always talking about what we can do to better occupancy. I'm always asking Crystal (Crystal Robinson is chief marketing officer for Oakmont Management Group) … if she can help drive this message to our operations in this way, I think it will bring value to this culture. What can we do in the next 30 days to get to 98% and how?
"We're doing it every day, being innovative, looking at ways to keep it from being a challenge, keeping it fresh, always forcing teams to be creative and inspired with new things, always presenting new ideas so that we don't get complacent. It would be easy at 97% to say we're doing okay and keep doing that, but we know that's not good enough."
"When we push through it all—community, maintenance, all team members—so that as our marketing officer delivers this idea, the whole team already knows about it, that constantly keeps occupancy high and reinforces the need to push and be better and keep going," Stevenson said.
Another layer of the formula is managing occupancy risk, refusing to be reactive, staying ahead, being able to best forecast occupancy or risk challenges, and constantly looking at acuity, trends and rising acuity. With a correlation between rising acuity and resident attrition, as well as fall data and acuity, there's constant measuring of data, benchmarks to alert staff. Also with hospice, they study hospice data and market trends as it relates to hospice counts.
Oakmont regularly looks at community leadership and tenure, average length of stay, because there's a correlation between length of stay, leadership turnover and resident attrition. But it's not necessarily looking for longer leadership tenure, Stevenson shared. Sometimes tenure that's too long can potentially be a problem.
To really continue to have leaders in the community push for high occupancy and stay motivated, Oakmont continues to find ways to motivate them—not through just bonuses, but by incentivizing them by growth and new opportunities.
"So, when we identify strong leaders, in general we're trying to incentivize them and motivate leaders regarding learning and growing in their career—as we grow and prepare to open 15 communities in the next 18 months," Stevenson said. "There's a lot of opportunity when leaders know that with their high occupancy, they'll position themselves to grow in the organization. That's more motivating than monetarily, which is only potentially motivating for that 30-day period.
"When we can really sell the opportunity of growth and advancement, and they see their peers have some success and grow in their careers, we get a lot of commitment out of that," he said.
Oakmont is always looking at the little things—like growing receivables at a community, a sign there's an occupancy issue brewing, telling them to look into that right away. Looking at employee length of stay, because there's a correlation between employee turnover and resident satisfaction.
"Many operators wait for the move-out notice. One of the biggest pieces is what we do for the residents. We can talk about it, but at the end of the day, none of this matters unless we can execute for the residents," Stevenson concluded. "That can't be replicated elsewhere. We're customer centered. It's all about personalization. We have a personalized approach with every resident, every person we interact with.
"Our people are trained to personalize the experience to really engage and get someone to open up so they understand who they are, what they want and what they need so we can personalize an experience around them. We talk a lot about personalization at the communities—I think that allows us to keep our resident attrition low, which certainly contributes to high occupancy."
Credit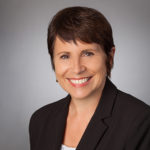 Cheryl Slavinsky
Editor
As editor of Senior Living News, Cheryl curates the news and writes a weekly feature story. She also plans the education portion of the HealthTAC events produced by Senior Living News and moderates the executive panel discussions. Cheryl has consulted with senior living clients for more than 20 years and served as senior public relations strategist for Varsity, a marketing and sales consulting agency focused on occupancy for retirement, assisted living and continuing care retirement communities (CCRCs)/Life Plan communities, and more. She previously managed national media relations as Rite Aid's director of public relations.