Culture, Coronavirus and Recovery
Gustavo Grodnitzky, Ph.D., keynote speaker at the HEALTHTAC East Virtual 2020 conference March 30 and 31, will present "Culture, Coronavirus and Recovery—What we can learn from companies that are weeks ahead in responding to this pandemic."
"During a crisis like a pandemic, corporate culture can make or break an organization," said Dr. Gustavo. "China is weeks ahead of the rest of the world in dealing with the novel coronavirus (COVID-19) pandemic, and several organizations there are already experiencing a recovery. The decisions you make today in this crisis will be the seeds of the culture you cultivate tomorrow."
Author of the book, Culture Trumps Everything: The Unexpected Truth about the Ways Environment Changes Biology, Psychology, and Behavior, Dr. Gustavo will share lessons learned about corporate culture and the specific steps that these companies took to get through the downturn and quickly rebound.
He will present two sessions—first, a strategic overview of the seven steps we will take to overcome this pandemic, and second, a recorded tactical breakdown of the strategic overview described in the first session.
"The decisions you make in this crisis are a result of the culture you have today, and an opportunity to have a better culture tomorrow," Dr. Gustavo explained. "Business partners, suppliers, employees, customers—all of your stakeholders—will observe what you do and respond accordingly. Companies that survive this crisis will do so by making decisions today that will strengthen their culture for tomorrow."
The presentation is data-based and science-driven. Its value to participants:
Participants will leave ready to create an action plan to weather a downturn and position themselves for recovery.
They will understand recent successes and failures of organizations dealing with the coronavirus pandemic.
They will understand how the decisions they make today will influence their culture tomorrow.
"If you don't have a stable culture now, your culture is on fire," Dr. Gustavo emphasized. "Stable cultures get shaken with events like this. Unstable cultures get torn apart."
Rich Viola, Founder and CEO of Senior Living News and HEALTHTAC, commented about the HEALTHTAC East conference going virtual.
"HEALTHTAC typically brings people together face-to-face—senior-level executives of the senior/assisted living, memory care and skilled nursing/rehabilitation industry—but nothing is typical for anyone right now," Viola said.
"Our objective with this HEALTHTAC East Virtual conference is to help facilitate keeping businesses moving forward with a forum inspiring an open dialogue and timely awareness, through educational panel discussions, keynote sessions and meetings—much of it now focused on COVID-19" said Viola. "Making this virtual event happen now is something from which we all can benefit."
There is no cost for senior living provider executives to attend this virtual event, available from the convenience of their computer, phone, office or home. They also may involve team members to participate in all applicable sessions and meetings via the unique virtual programming.
For additional information on how to participate in the HEALTHTAC East Virtual conference, please contact J. Viola, Chief Operating Officer, Senior Living News and HEALTHTAC, Direct 973-617-6473; .
Dr. Gustavo has a Ph.D. in Clinical and School Psychology from Hofstra University in New York and has extensive experience in interpersonal communications, strategic planning, change management and development of organizational culture.
Since 2000, he has focused on engagements with corporate clients and has worked with Global 1000 companies around the world, as well as with smaller, often family-run, businesses.
As a professional speaker and consultant, Dr. Gustavo has delivered more than 2,000 presentations on topics including corporate culture, emotional intelligence, building trust in organizations and integrating multigenerational workforces.
His book, Culture Trumps Everything: The Unexpected Truth about the Ways Environment Changes Biology, Psychology, and Behavior, investigates the powerful ways in which a variety of factors—to include behavioral norms, alternative corporate models, habit patterns, connectedness, trust, language, and time perspective—impact the creation of "quintessence" in organizations.
"It is this quintessence—or lack thereof—that ultimately determines the success and sustainability of organizations," Dr. Gustavo writes. "As leaders, we get the organizations we deserve, as a direct result of the cultures we nourish (or neglect). If we want to ensure the best possible outcomes for ourselves and our organizations, we must focus on developing the cultures that foster success for all stakeholders, because … culture trumps everything."
Dr. Gustavo has presented at a variety of national and international professional conferences and has worked extensively with a broad range of organizations, including Mercedes-Benz, Eli Lilly, N.A.S.A., Starbucks, BB&T, International Paper, and Blue Cross Blue Shield.
Credit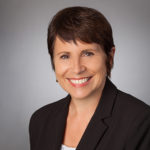 Cheryl Slavinsky
Editor
As editor of Senior Living News, Cheryl curates the news and writes a weekly feature story. She also plans the education portion of the HealthTAC events produced by Senior Living News and moderates the executive panel discussions. Cheryl has consulted with senior living clients for more than 20 years and served as senior public relations strategist for Varsity, a marketing and sales consulting agency focused on occupancy for retirement, assisted living and continuing care retirement communities (CCRCs)/Life Plan communities, and more. She previously managed national media relations as Rite Aid's director of public relations.