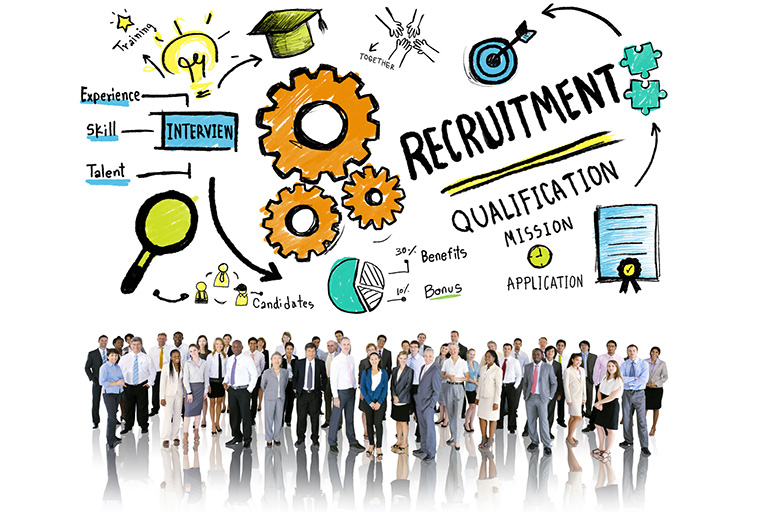 Recruiting For Senior Living Requires Creativity
With a Silver Tsunami heading its way, the senior living industry is grappling with a labor supply that can't keep up with the ongoing surge in demand. The industry will need an estimated 1.2 million additional employees by 2025, according to Argentum's 2016 "Getting to 2025: A Senior Living Roadmap." Some reports indicate a more than 100 percent increase in the 75+ population between 2015 and 2040.
"We just can't keep up with the pace. The demand is growing faster," said Lynne Katzmann, president and CEO of Juniper Communities, which invests in, develops and manages senior living and long-term care communities. Based in Bloomfield, NJ, Juniper has 18 properties in New Jersey, Colorado, Florida and Pennsylvania.
"It's a triple whammy. The demand—increased homecare, more people, more needing care because families are disconnected, different competition from within the industry and outside the industry—even from our own beds as we expand," said Katzmann. "We have full employment like we haven't had in years. There's less supply. It's a real problem."
She says the answer isn't just money, although that's part of it. People are working hard. If paid more, would they work harder? Probably not. There's the whole connotation of working with the aging. This type of work is hard, and it's emotional work.
Katzmann also points to the large number of staff members in senior living who are recent immigrants and the new fear of coming to the U.S. She's also heard from regional directors but not verified independently, that in some metro areas where housing prices are high, in excess of 50 percent of employees are working two full-time jobs. Among immigrants, it can be as much as 2-1/2 to 3 jobs. That means many are tired when they go to work or are not fully engaged.
Juniper is making a concerted effort to raise wages that these workers need, and it pays more compared to others, according to the company. But even with another round of wage increases in July as part of its $15 x '20 program, that alone is not making as much of a difference as the company would like. Others have raised prices, and hospitals pay more.
"We're really committed to what people need, not just wages but benefits they really need and want," said Katzmann. The company is putting together ride-sharing groups and pays mileage to those providing the rides. It's also piloting a program this summer that will provide urgent care to the public and to employees at a low cost.
Juniper is a purpose-driven company, and that's the focal point that it hires to, trains to and measures against. Its mission-based culture is embedded throughout its operating system. Some of the training programs have career paths. Acknowledging that its leaders really make the difference, the company tries to promote from within.
Katzmann herself, along with others, regularly speaks on college campuses about senior living as a career. Having launched Juniper when she was 32, she's especially passionate about opportunities for women. The only woman-founded, owned and led business among the top 40 national assisted living companies, Juniper is celebrating its 29th anniversary.
Addressing the need millennials have to see movements, Juniper has also begun moving college students through an internship program that provides a small scholarship while they are in school, leading into a training program after graduation.
Trish Kellow, director of talent acquisition at Lifespace Communities, agrees it's the worst candidate-driven market she's seen in her 20 years of recruiting. With 10 years of experience as a headhunter, Kellow also recruited on the corporate side.
Over the past 3-1/2 years, she has helped hire some key industry leaders for Lifespace, which is based in West Des Moines, IA, and operates 12 communities in Pennsylvania, Nebraska, Florida, Kansas, Illinois, Iowa and Minnesota.
Kellow credits a lot of the recruiting success to Lifespace thinking creatively about how to find the right individuals, crossing over into other industries, and thinking differently about how the recruiting process is going to look, especially for leadership positions.
Interviews involve various leaders of the organization and include behavioral-based questions, a panel with scenarios and presentations by candidates, and video conference interviews at the beginning of the process to build a connection with candidates. The process is engaging and infused with fun.
"We ask a lot of culture questions, because somebody can have amazing leadership skills that can transfer over from another industry," said Kellow. "We're asking those emotional intelligence questions, questions about leadership and culture to make sure they're a fit for our culture first. We can train for some of the technical pieces."
Her philosophy is that Lifespace is a hospitality organization serving seniors, doing hospitality first, so they target a lot of the hospitality industry and others where individuals have that hospitality nature. Several team members have been selected from the military. Those retired or whose terms have ended often have the leadership qualities or skills Lifespace is looking for. They listen, are courteous and engage easily with seniors.
"You can't just post and pray," said Kellow. "You have to target an audience you're seeking, and go after them. Or you're never going to be able to get the talent that's going to move your organization forward."
For line staff or dining servers, Lifespace HR teams know that means thinking like a millennial and how they respond, reaching out via text to schedule interviews rather than email or phone. The applicant tracking system and application have been improved so they're much more mobile friendly and everything can be done with just a few clicks. HR teams are active at local high schools, colleges and universities and other places to find candidates.
A director of culture and hospitality drives the Lifespace culture, making sure that everyone is exhibiting hospitality toward its seniors. Every new hire spends day 1 and 2 going through the Living Lifespace culture program.
As one of the culture coaches, Kellow says they want people to know right at the beginning that this is their Lifespace opportunity, that the company wants to invest in them as an individual and as a Lifespace team member. There are career paths and an environment of fun opportunity for those selected.
"From the interview process through onboarding into our Living Lifespace culture program, we want to be sure it is a great fit for both parties—our new team member and Lifespace," said Joey Leonhardt, Lifespace vp of human resources. "We're always asking about their experience, their prior success, why they chose Lifespace, and later how we can improve our processes, so we stay relevant and change as we need to in order to compete and attract the best of the best."
Leonhardt added, "People are saying they want to get into senior living, because they know it's going to be a booming industry. They're reading market reports. It already is a booming industry, and we're showcasing that with our recruiting efforts. If you want to get into senior living, now's the time to do it."
Credit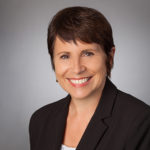 Cheryl Slavinsky
Editor
As editor of Senior Living News, Cheryl curates the news and writes a weekly feature story. She also plans the education portion of the HealthTAC events produced by Senior Living News and moderates the executive panel discussions. Cheryl has consulted with senior living clients for more than 20 years and served as senior public relations strategist for Varsity, a marketing and sales consulting agency focused on occupancy for retirement, assisted living and continuing care retirement communities (CCRCs)/Life Plan communities, and more. She previously managed national media relations as Rite Aid's director of public relations.