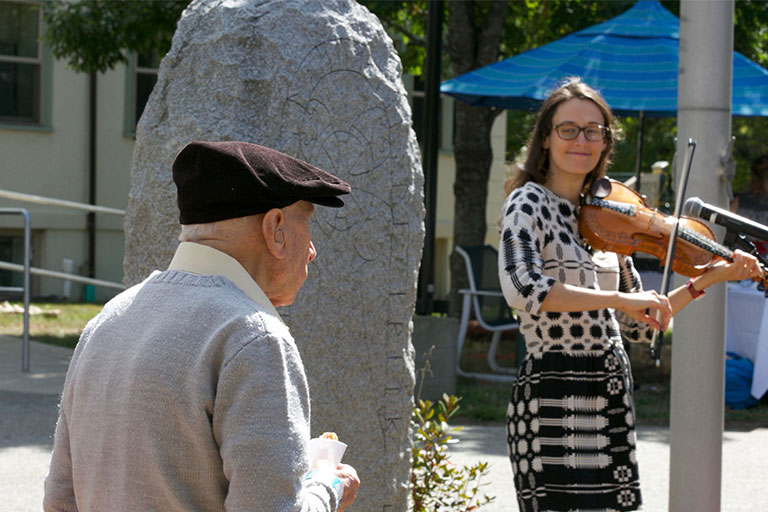 Isolating The Problem
Imagine having a traditional, stand-alone assisted living community that gets over 2,000 visitors each month—not including families and friends of residents.
Imagine having over 40 local clubs using your space as a headquarters, gathering place and creating programs and events for your residents but bringing in the greater community as well.
Imagine neighbors and friends choosing your assisted living community to meet for coffee instead of the local Starbucks or bringing their kids because "it's cool."
A dream? For many, but very much reality at the Scandinavian Living Center in West Newton, MA. This stand-alone, traditional non-profit assisted living center has taken an inspired approach to elder care by adopting core Scandinavian principles—respecting elders' independence, incorporating light-filled design and encouraging community connections—to create a senior living community where individuals from all cultures and backgrounds can lead connected, fulfilling lives.
Around the world, organizations and individuals are creating opportunities to eliminate social isolation and loneliness, an issue health experts have said is as dangerous as smoking two packs of cigarettes a day.
Joe Carella, executive director of the Scandinavian Living Center, commented. "Community-centered living is the answer to eliminating the loneliness, but more important, it brings back 'the normal' in elder housing. At the same time, it helps eliminate the segregated thinking that is part of most older adult living environments. Why do we insist that segregating seniors is a good idea?
"Loneliness is a moving target. You can be lonely in a large group, small group, by yourself. When we decide to separate our elders or any age group, we stop the human connection that needs to take place in all our personal journeys. Community-centered living gives many opportunities for the simple human connection for us not to be lonely. The Scandinavians and families and neighbors who have experienced it call it common sense living. Whatever you do, you do for the whole community," Carella explained.
Opening as an assisted living residence in 2001, the Scandinavian Living Center (SLC) maintains it was the first organization to embrace the concept of community-centered living in the U.S. Its parent organization is the Scandinavian Charitable Society of Greater Boston.
As a community-centered model, the SLC houses elders in 40 assisted living apartments and includes the Scandinavian Cultural Center with space for art exhibits and musical performances it organizes—free to SLC residents but at a charge to others—as well as the Scandinavian Library, a public library focusing on Scandinavian culture; businesses, non-profits and a pop-up cafe—all open to and focused on serving the community at large.
More than 2,000 visitors each month come through its doors to participate in programs, visit businesses and other activities, providing consistent and organic connections for the residents to the outside community on their terms, decreasing isolation and allowing them to continue to pursue their interests and be a part of their community.
The broadest audience comes for the Scandinavian Cultural Center's Nordic Food Festival every September when 500 people from around the country visit the front lawn to enjoy Scandinavian treats, music and other activities.
Carella has been on a mission to change elder care since he was 17, tore his ACL and was placed accidentally in the hospital's geriatric ward instead of pediatric ward for four days—the most horrible experience of his life, he recalls.
After receiving his MBA from Babson College, he traveled to Scandinavia in the '90s to figure out what they were doing right in the way they cared for their aging population. He talked with professors, administrators, professionals, residents, toured over 60 places and stayed in a service home, the equivalent of assisted living in the U.S.
What he saw was autonomy, a residential model—not institutional—and lots of light, he told a reporter during a June 2019 WCVB channel 5 Boston TV interview that showcased the comfortable, light-filled SLC designed in Scandinavian architectural style with huge picture windows overlooking a central outdoor courtyard.
The common area includes a fully equipped fitness center, a recently renovated dining room and café—all of which encourage connections between residents and the broader community.
Carella related how people thought he was crazy for designing more than half the space as common area when the SLC was being built. That and the almost floor-to-ceiling windows meant fewer apartments, less income. But his building committee made up of Scandinavians said, "No, that's normal. Let's keep going." Above all, in Scandinavia he saw a commitment to bringing the larger community in.
"Isolation, once you have it, it's institutional living, thinking. There's no wellness there," he said. "When SLC first opened, it took a while for people in the city of Newton to understand. Residents were asking why the outside community was coming in. I realized that was institutional thinking.
"What we're doing here is changing perception," Carella explained, "this perception that exists in which elder housing is seen as a black hole into which elders disappear from their neighbors and friends."
Carella underscored the importance of the aforementioned efforts.
"In the end if the industry embraces community-centered living, cities and towns will begin to reach out to both for-profits and non-profits to help them, to invest in them, to create a gathering place for their entire community that welcomes all ages," he added. "I promise, it will be a win-win for everyone and at the same time, it will go a long way toward removing institutional living."
As an organization, SLC hopes to create a 'how to' playbook for cities and towns across the country. Details and funding are being worked on this year.
"There is nothing like the Scandinavian Living Center. All you have to do is copy it," Carella concluded. "It can happen anywhere. It's just a shift in the way we think about housing—not isolation and a black hole. People, the industry, have the perception about building a better building, but it's not the building. It's the thinking. It's bringing people together. When you embrace community living, common sense living, you increase connections and opportunities for human connections."
Click on photo to enlarge.
Credit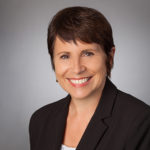 Cheryl Slavinsky
Editor
As editor of Senior Living News, Cheryl curates the news and writes a weekly feature story. She also plans the education portion of the HealthTAC events produced by Senior Living News and moderates the executive panel discussions. Cheryl has consulted with senior living clients for more than 20 years and served as senior public relations strategist for Varsity, a marketing and sales consulting agency focused on occupancy for retirement, assisted living and continuing care retirement communities (CCRCs)/Life Plan communities, and more. She previously managed national media relations as Rite Aid's director of public relations.