Calson Management Names Nassar Chief Operating Officer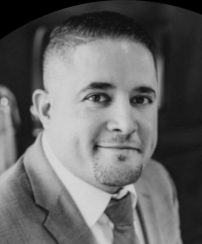 VACAVILLE, CA — Calson Management has hired Sadek Nassar as its new Chief Operating Officer. Nassar joins Calson Management from Sunshine Retirement Living, where he was also COO, leading that company's operations and developing and implementing innovative operational strategies.
"We are excited to welcome Sadek Nassar to the Calson Management team," CEO Jason Reyes stated. "His impressive accomplishments in senior living operations make him the perfect fit for the role of Chief Operating Officer. We look forward to working together as we strive to create exceptional living environments for our residents."
Before his tenure at Sunshine Retirement Living, Nassar worked in the multi-family housing industry.
Calson Management is a second generation, family-owned and operated group with over 30 years of experience in the senior housing industry. The company provides a full suite of services and solutions for every aspect of a senior living project, including pre-development, development, owner's representation, horizontal and vertical construction, and long-term operations. Calson has targeted the California market, with a portfolio that includes eight properties in the state, including over 642 units of senior housing inventory with an aggregate market value of more than $150 million. The company is growth-oriented, with four communities currently under construction and an additional four in the pre-development process, totaling an aggregate of 368 units in the pipeline.
Credit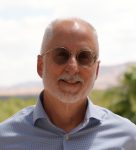 Jim Nelson
Editor
Jim Nelson is the Editor at Senior Living News, an online trade publication featuring curated news and exclusive feature stories on changes, trends, and thought leaders in the senior living industry. He has been a writer and editor for 30+ years, including several years as an editor and managing editor. Jim covers the senior living sector for SeniorLivingNews.com, distributes its e-newsletter, and moderates panel discussions for the company's HEALTHTAC events.