Charter Senior Living Plans $50M Senior Living Development in Sheboygan
SHEBOYGAN, WI — Senior living provider Charter Senior Living has partnered with DMK Development Group and general contractor American Companies to unveil plans for a new senior living option in Sheboygan. Charter Senior Living of Sheboygan senior living community will meet the growing needs of the senior population that now constitutes 20% of Sheboygan County and is expected to increase as baby boomers continue to age.
The new community, in conjunction with Van Horn Real Estate, will offer 175 senior apartments in a variety of floor plans, including 108 independent-living apartments, 46 assisted-living apartments, and 21 memory-care suites.
The new community will provide a range of all-inclusive amenities such as multiple dining venues and an array of social, cultural, educational, and spiritual programs and activities. It will also feature a theater, multipurpose room, indoor heated saltwater pool, beauty salon, and a dog park. Services such as weekly housekeeping, three daily meals, 24/7 concierge, and exercise classes will be included in the monthly rental fee. Residents may also elect to use services such as on-site physical, occupational, and speech therapies.
"We want to offer the city of Sheboygan something different, something fulfilling — a community with flexibility and multiple lifestyle options that enable seniors to stay with us throughout their life's path," stated Keven Bennema, co-founder/CEO of Charter Senior Living. "And given the changing times, Charter Senior Living has made it a priority to provide seniors with a sense of security while we continue to share our mission of enhancing the human spirit."
For residents with all forms of dementia, Charter Senior Living of Sheboygan will provide specialized memory-care support through their signature program, FlourishSM Memory Care. Supported by leading-edge research, the program focuses on all aspects of wellness — cognitive, creative, community, motivation, physical, social, and spiritual — and promotes socialization and purposeful activities that are personalized to each resident.
ALSO: Charter Senior Living Restructures To Continue Providing a Hands-On Approach to Operations
"The wonderful part of this community is that residents will be able to age in place seamlessly," Bennema added. "They can move in to enjoy vibrant independent living and socialization; then seamlessly add on more support as needed — with daily living in our assisted-living or specialized memory-care residences — all in the same familiar environment with a community focused on enhancing residents' lives every day."
The new senior living community, a $50 million development, is scheduled to break ground in spring 2024.
Based in Naperville, Illinois, Charter Senior Living owns and manages more than 40 senior living communities throughout the U.S., offering independent-living, assisted-living and memory-care services. Charter is a family-owned business with an executive team that has more than 100 combined years of experience in the senior housing industry.
Credit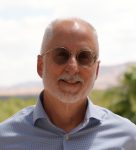 Jim Nelson
Editor
Jim Nelson is the Editor at Senior Living News, an online trade publication featuring curated news and exclusive feature stories on changes, trends, and thought leaders in the senior living industry. He has been a writer and editor for 30+ years, including several years as an editor and managing editor. Jim covers the senior living sector for SeniorLivingNews.com, distributes its e-newsletter, and moderates panel discussions for the company's HEALTHTAC events.