Christian Village at Mason Welcomes the New Stone Worship Center & Auditorium
Local Life Plan Community, The Christian Village at Mason (CVM), welcomed its residents to the brand new Stone Worship Center & Auditorium (SWCA) on Friday, December 3rd with a ribbon cutting ceremony.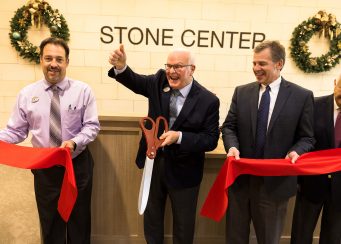 The SWCA will become CVM's primary location for Sunday worship services and will provide a gathering place for residents. Construction for the auditorium began in August 2020 and was completed within 16 months. This 3-million-dollar project was made possible solely through the generous donations of CVM residents, staff, board members, supporting churches and many other private donors.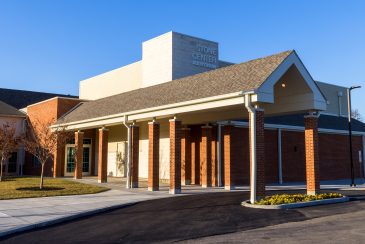 The SWCA honors the late Sam and Gwen Stone for their lifelong Christian service. Sam served as a minister, professor, and Dean of the Graduate School at Cincinnati Christian University and eventually became a CVM resident. Gwen worked beside Sam through their many years of ministry.
The SWCA is approximately 11,000 square feet including a spacious lobby, refreshment center, and seating for nearly 400 people. For more information visit www.christianvillages.org/stonecenter