Collingswood Completes Renovations for New Therapy Gym
A renovation at Collingswood Rehabilitation & Healthcare Center in Rockville has introduced a new, state-of-the-art therapy gym. Located at 299 Hurley Avenue, the skilled nursing facility offers post-hospital care, short-term rehab and long-term residential care.
"Collingswood is pleased to open the new rehab space; it's bright and airy with modern equipment," said Nikki Gachot, regional director of market development at Marquis Health Consulting Services, which supports the facility. "The therapy gym renovation is yet another example of Collingswood's commitment to continual enhancement of the facility and its services."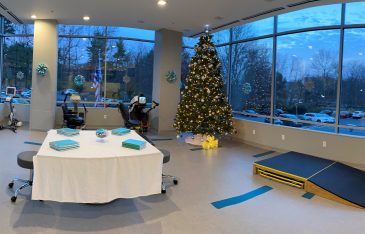 Collingswood's range of specialty care programming includes Cardiac Care, Pulmonary Rehab and Chronic Kidney Disease (CKD) management with onsite hemodialysis, among others. The facility recently introduced Palliative Care with pastoral services, capping the development of its new, comprehensive Chronic Illness Support care model.
Beyond its spectrum of clinical offerings, Collingswood provides a resource library of physician-curated content, addressing many topics of interest for families of patients and the larger community. The library and more information on the skilled nursing facility can be found at collingswoodrehab.com.
Based in Brick, N.J., Marquis Health Consulting Services is a highly skilled and vision-driven nursing home consulting company currently supporting Mid-Atlantic and New England facilities totaling nearly 6,000 skilled nursing and assisted living beds.