Dele Health Tech Appoints Jessica Heck Wesley as Vice President of Sales, Senior Living
Dele Health Tech, the data fusion fall technology leader, announced today the appointment of Jessica Heck Wesley as Vice President of Sales, Senior Living.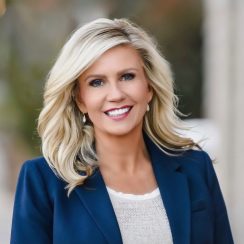 Heck comes to Dele Health Tech with more than a decade of sales and operational experience in senior living. Her leadership positions include everything from community-level Executive Director to company Chief Strategy Officer. Jessica's first-hand knowledge of senior living sales and operations provides excellent insight for Dele Health Tech, as they rapidly expand their fall management solution across the entire continuum of the senior living space.
"The unique combination of data fusion and fall management expertise is what drew me to Dele Health Tech. They are revolutionizing the way the industry addresses the fall management problem in a dignified way. Dele Health Tech is making a difference in the lives of seniors and I needed to be a part of it," said Heck.
Heck will lead the US-based sales team and further extend the company's footprint in the senior living marketplace. She will be focusing on sharing the company's innovative and dignified fall management solutions with independent living, assisted living, memory care, and continuing care retirement communities.
"Jessica is a proven and well-respected leader in the senior living industry. We are very excited and delighted to have her as part of our leadership team to help accelerate our growth," said Delaine Blazek, Chief Commercial Officer, Dele Health Tech.
"I've had the pleasure of working with companies that understand the importance of using innovation to provide better outcomes for their residents, additional support to their front line workers, and ultimately peace of mind to their resident's families. My goal is to ensure every senior living operator understands the importance of partnering with a dignified, innovative technology solution like Dele Health Tech, because seniors deserve a proactive approach to their care," added Heck.
Ms. Heck's appointment is the latest of several strategic additions to the Dele Health Tech leadership team as the company continues its growth trajectory.