Personnel
DeTonancour Named Executive Director of The Springs at Butte
January 14, 2022
Valerie DeTonancour, RN, CDP, has been promoted to executive director of The Springs at Butte in Montana. In this role, DeTonancour will oversee all aspects of the senior living community, which provides roughly 60 local jobs.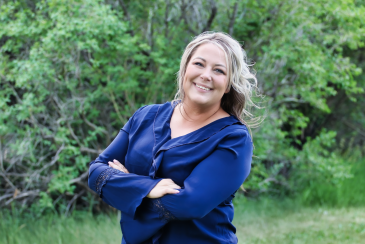 "As a company that hires based on values, we feel confident that Valerie will continue to create an environment at the community where residents feel appreciated and cared for," said Brenda Connelly, chief operating officer of The Springs Living. "Valerie's experience, engaging personality, and understanding of our high standards for quality make her uniquely qualified to ensure that residents at The Springs at Butte receive the quality services they expect and deserve."
A registered nurse and certified dementia practitioner, DeTonancour has most recently served as director of health services of The Springs at Butte, where she also co-facilitates the Family Matters Support Group. DeTonancour has extensive health services experience, working in a variety of settings that range from community health centers to the department of corrections. Her interest in health care began in high school, when she worked as a personal care attendant for a home health company. She is a life-long Butte resident and has an Associate of Science in nursing from Montana Technological University in Butte. DeTonancour is currently pursuing a Master of Science in nursing.