EPOCH Senior Living Names Gerber Chairperson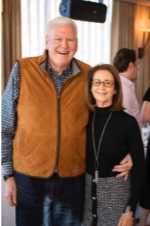 WALTHAM, MA — Laurie Gerber, wife of the late EPOCH Senior Living CEO Larry Gerber, has been named the company's Chairperson.
Larry founded EPOCH (pronounced epic) in 1997. Under his leadership, the company grew to include five Waterstone Senior Living communities and 11 Bridges® by EPOCH memory care assisted living communities throughout the Northeast. Larry passed away in March at the age of 66.
Laurie is an accomplished executive with over two decades of experience as a business leader. Prior to leading EPOCH, she served as Chief Financial Officer and Chief Compliance Officer for Great Hill Partners, a private equity firm; as Chief Financial Officer of a healthcare REIT; and as a partner of PricewaterhouseCoopers LLP, an accounting firm.
"Knowing what he wanted to do, how he wanted to do it, and what his philosophy was about the company — making EPOCH a great place for residents to thrive, a wonderful place to work, and making sure the employees were treated well — are all things that I want to continue in honor of my husband and his legacy," Laurie said. "I am learning a lot more about the company with the help of a very experienced management team that is doing an outstanding job.
"Larry built a great team," she continued, "and I will continue to support them and their abilities. I will work with the management teams to ensure our employees are able to grow and be successful in their careers and that they are afforded advancement opportunities within the company."
Credit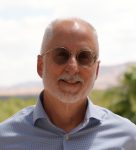 Jim Nelson
Editor
Jim Nelson is the Editor at Senior Living News, an online trade publication featuring curated news and exclusive feature stories on changes, trends, and thought leaders in the senior living industry. He has been a writer and editor for 30+ years, including several years as an editor and managing editor. Jim covers the senior living sector for SeniorLivingNews.com, distributes its e-newsletter, and moderates panel discussions for the company's HEALTHTAC events.