Finding New Approaches To Memory Care
Anyone in the aging services industry can cite the statistics of Alzheimer's, the sixth leading cause of death in the U.S. One in three seniors die with the disease or another form of dementia.
According to the Alzheimer's Association, it's already the most expensive disease with more money spent on it than cancer and heart disease. The direct costs to American society of caring for those with Alzheimer's and other dementias will total an estimated $236 billion this year.
New settings, such as community-style memory care "neighborhoods" that resemble homes, are shaping the future along with new programs and philosophies, advances in and new uses for technology, and advanced training for caregivers, many now choosing to specialize in memory care. Some communities have programs to recognize and address memory problems across the spectrum of care.
Stephen Bowman, president of Peregrine Senior Living, is one of many Baby Boomers leading what he calls "the urgent challenge before us to determine how to care for our parents and how we as Baby Boomers want to be treated."
After polling caregivers nationwide as to what should be the purpose or goal of a successful dementia care program, Bowman found almost all say "to gently stimulate and comfort the person." With 25 years in the industry, he believes the answer lies in the long-term memories of residents.
"Rather than resist the forgetfulness of our parents, we should accept that not only do their long-term memories dominate their lives, but it is in these long-term memories that they live," he said. "They should not be treated as wayward time travelers that can be simply yanked back into the present through memory exercises."
The assisted living company specializes in providing care to seniors with memory loss through both the direct management of assisted living communities and providing consulting services to its partners in business.
Its services are guided by its philosophy, The Peregrine Way, a vision which seeks to revolutionize the expectations for the aging process in our society, away from an institutional model and toward a more dynamic and revitalizing environment which fosters intellectual, spiritual and emotional growth.
Focusing on the long-term memories residents still recall and accepting the potency of those memories, staff identifies programs and activities that nurture those memories and their past and foster conversations that are engaging and familiar.
Peregrine sees its role with families as helping them deal with their loved one's memory loss. When a person is admitted into a memory care program, the spouse or family is asked to fill out their own application. What are their hopes, needs and fears of the disease? Monthly follow-up includes seminars to better inform families about the trajectory of the disease and how to have a good visit. Sensitivity training simulates the experience of the disease process to increase empathy. Support groups allow families to share experiences. For Peconic Landing on the Long Island waterfront in Greenport, New York, programming drove the bricks and mortar for a $44 million construction project that includes Harbor South, the East End's first memory support neighborhood.
Like other memory enhancing programs, the development team at Peconic Landing traveled the country to identify best practices in other memory support services and what was working, especially evidence-based practices. They developed what they wanted as a philosophy, mission and programming, then built everything with a purpose around it.
"The idea is to provide our members with a purpose each and every day, to give them meaning in their lives so they continue to grow and age successfully," said Greg Garrett, executive vice president/administrator of health services at the not-for-profit continuing care retirement community (CCRC).
"We do that through the programming, the environment, and number one, through the staff and their caring, training and understanding of each individual's needs, wants and desires. How we address each individual is extremely important," he said. That's all spelled out in the Memory Care Philosophy provided to new residents and their families.
Before someone moves in, there is an extensive 10-page survey that staff works on with the whole family. It asks, "Who are you as a person? What is your routine? What do you enjoy doing? What was your career? What is your favorite food? If you're in a bad mood, what makes you happy?" That survey then is a resource used to develop individual care plans with individualized activities.
Harbor South features 16 private suites in a "neighborhood," located around the perimeter of the common area, a large open centerpiece space with living room and country kitchen that's used to draw everyone out and to each other and the activities. It's referred to as a home, and there's a focus on the home atmosphere. Residents, called members, can add their own personal things to the common area, such as the wedding photos on display from a granddaughter's wedding on the grounds.
In less than three months since it opened with nine members of the community living there —an intentional and deliberate slow start—staff has seen significant changes including increased engagement in different activities, improvements in mobility, discontinued use of walkers and physical therapy treatments, and members sleeping through the night.
Those living with dementia are often exit seeking, and Harbor South's design with no dead ends, just destinations, has kept seniors engaged and decreased that behavior. If someone finishes with something and moves on, there's always something else to do.
Members' own routines rule the day, whether they want to sleep in, eat breakfast alone or have breakfast as a group. Fitness instructors come and do classes, including yoga and chair aerobics. Some members go to the fitness center in the greater community on a regular basis. The kitchen features a refrigerator and stove just like they would have at home.
"Through collaboration comes innovation," said Garrett, who explained how they collaborate with the grounds folks and the cultural arts program. There's a lot of wildlife on the campus, and the groundskeeper often will bring in a turtle or a baby rabbit—things that bring a warm memory.
Brooklyn Botanic Garden experts helped design the "discovery" garden, which features herbs, fruits and other tactile plants meant to pique the curiosities of those living with cognitive disorders. A sculpture in the garden called Affinity was the result of an international call for artists.
"We don't think strictly health care," said Garrett. "We really collaborate with others and think globally about how our members can continue to live life and age successfully. That comes from many different areas of life and many different areas of the community." In fact, across the community and all the levels of care, Peconic Landing is getting away from the mindset of a health center concept.
"Yes, there are health center services provided there, but we stress that each person is still the same person they were before. They are just living with these health diagnoses, but they are not their diagnoses," said Laurelle Cassone, director of sales and marketing. "We want to make sure that when people are moving to a new neighborhood that is designated as a certain level of living that they are living their lives to the fullest potential. We take care of the health issues so they can focus on purposeful living and continuing to grow."
"People often see a community as a last resort. We want to be the best option, the first option, and that's real change," said Garrett. "We say when it comes to care and the landscape of caring for people with dementia, we want to change the world…We want to have hard facts that show if you do it right, you're doing better for your residents, doing better for your families. From a business perspective, it saves you money, saves you time and it's the way to do it. That's what we'll be doing next year when we have a year of data under our belts."
Credit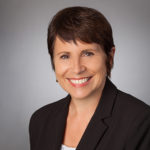 Cheryl Slavinsky
Editor
As editor of Senior Living News, Cheryl curates the news and writes a weekly feature story. She also plans the education portion of the HealthTAC events produced by Senior Living News and moderates the executive panel discussions. Cheryl has consulted with senior living clients for more than 20 years and served as senior public relations strategist for Varsity, a marketing and sales consulting agency focused on occupancy for retirement, assisted living and continuing care retirement communities (CCRCs)/Life Plan communities, and more. She previously managed national media relations as Rite Aid's director of public relations.