Health Dimensions Group Now Managing Stoney River Communities in Wisconsin and Minnesota
MINNEAPOLIS, MN — Health Dimensions Group (HDG), a senior living, post-acute, and long-term care management and consulting organization, is now providing management services and day-to-day operational oversight of Stoney River of Marshfield, Wisconsin, and Stoney River of Ramsey, Minnesota.
Stoney River of Marshfield and Stoney River of Ramsey provide person-centered assisted living and memory support services to older adults and their families. Both Stoney River communities offer studio, one-bedroom, and semi-private apartment styles in a comfortable, home-like environment.
"HDG is delighted to partner with Stoney River in its commitment to enrich the lives of residents, team members, and their families at Stoney River of Marshfield and Stoney River of Ramsey," said HDG President/Principal Amber Rogotzke. "Our team is eager to serve the communities' residents with personalized care and services as well as programming designed to nurture active, healthy lifestyles that are full of purpose and joy."
Minneapolis-based HDG was founded more than 20 years ago to improve the lives of older adults by providing high-quality, person-centered care and services; the company manages 53 senior care communities in nine states, caring for more than 2,600 residents. HDG's thought leaders also provide comprehensive consulting services to a broad range of clients in the aging services profession.
With HDG now managing them, both Stoney River communities will implement Caring Above and Beyond® (CAAB), HDG's process for managing senior care and living communities. The CAAB process focuses on four Pillars of Excellence in every HDG-managed senior living and care community: Quality/Customer Experience, People, Financial, and Sales and Marketing. These Pillars of Excellence are designed to improve quality care and service, enhance resident, family, and client satisfaction, engage team members, and utilize resources effectively.
"HDG's proven processes optimize operations, support regulatory compliance, drive financial success, grow engaged, successful teams, and improve quality for everyone served in our managed communities," Rogotzke said. "We're excited to introduce our processes to Stoney River of Marshfield and Stoney River of Ramsey in support of the communities' continued growth."
Credit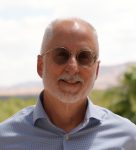 Jim Nelson
Editor
Jim Nelson is the Editor at Senior Living News, an online trade publication featuring curated news and exclusive feature stories on changes, trends, and thought leaders in the senior living industry. He has been a writer and editor for 30+ years, including several years as an editor and managing editor. Jim covers the senior living sector for SeniorLivingNews.com, distributes its e-newsletter, and moderates panel discussions for the company's HEALTHTAC events.