Illinois Assisted Living & Memory Care Community Sells

CHILLICOTHE, IL — Senior Living Investment Brokerage (SLIB) has facilitated the sale of Evergreen Place and The Legacy, located in this town approximately 20 miles northeast of Peoria. The community is comprised of 73 units of assisted living and memory care.
The seller elected to divest itself of Evergreen because they don't specialize in assisted living/memory care facilities, and they wanted to focus their attention on core skilled nursing communities. The buyer is a Midwest-based owner that actually built Evergreen back in 2015 and it was now looking to strategically purchase in Illinois.
"The buyer, having built the community back in 2015, will do well with this acquisition giving it local attention," said SLIB Managing Director Ryan Saul, who oversaw the transaction. "They are utilizing the expertise of the previous operator to continue day-to-day operations. Despite the challenging lending market they were able to utilize a local, relationship lender to complete the acquisition in 50 days."
Credit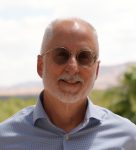 Jim Nelson
Editor
Jim Nelson is the Editor at Senior Living News, an online trade publication featuring curated news and exclusive feature stories on changes, trends, and thought leaders in the senior living industry. He has been a writer and editor for 30+ years, including several years as an editor and managing editor. Jim covers the senior living sector for SeniorLivingNews.com, distributes its e-newsletter, and moderates panel discussions for the company's HEALTHTAC events.