Lifespace Communities Appoints Wolff as Vice President of Philanthropy
Lifespace Communities is pleased to announce that Nancy Wolff is the new vice president of philanthropy effective Nov. 22, 2021. In her role, Wolff will oversee all fundraising activities for the Lifespace Foundation and Lifespace Communities, including the planned giving program, annual giving, donor stewardship and recognition programs. Established in 1992, the Lifespace Foundation serves as the charitable arm of Lifespace Communities, and provides tax-deductible charitable opportunities for residents, team members, family and friends who are inspired to enhance the lives of those in our communities.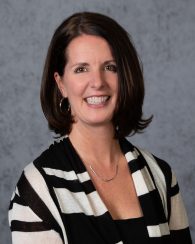 Wolff brings more than 17 years of nonprofit philanthropic experience to Lifespace. In her most recent role at the American Heart Association, she helped attract $610 million in annual private contributions and advanced the association to the number two health charity in the U.S.
"Nancy is a highly accomplished leader with a successful track-record of fundraising for important initiatives," said Jesse Jantzen, Lifespace president and CEO. "I'm excited to see how her amazing ability to tap into what motivates others, along with her years of experience, will elevate the Lifespace Foundation's mission of supporting the health and welfare of our residents and make Lifespace an even greater place to live and work."
"I'm excited to have the opportunity to grow the Lifespace Foundation, matching the needs and desires of our residents and team members in each community to make Lifespace even better," said Wolff. "I can't wait to work with our residents and team members to bring their vision to life to make their home and workplace the best it can be."
Wolff, who will be based in Lifespace's Dallas office, earned her bachelor's degree in Corporate and Community Fitness from North Dakota State University. She is an eight-year veteran of the U.S. Army National Guard.