Messiah Lifeways Announces New Culinary Management Partner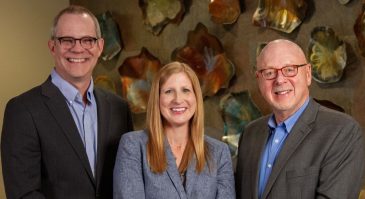 MECHANICSBURG, PA — With a desire to enhance its culinary experience and deliver innovative dining and hospitality throughout its continuum of care, Messiah Lifeways has selected boutique hospitality brand Culinesse, LLC, as its new culinary management partner. Culinesse is a hospitality brand that focuses on highly personalized resident and guest experiences.
"Culinesse was founded by a team of dining services professionals who believed in harnessing the power of food to connect people and create community," said Mitch Possinger, CEO & Managing Partner of Culinesse. "The team at Culinesse looks forward to working with residents and team members to not only continually improve dining services, but also offer lifelong learning opportunities and support Messiah Lifeways' strong sense of community life."
"I'm excited to see how this partnership continues to evolve and grow to meet and exceed the changing needs of our community," stated Karl Brummer, Messiah Lifeways president & CEO.
"It was important to us that a new culinary management partner not only come to the table with new ideas, but that they also take pride in their quality, consistency, and the relationships built with residents and team members throughout our organization," said Messiah Lifeways Vice President of Operations Kim Valvo.
Founded in 1896, Messiah Lifeways is a non-profit organization dedicated to serving older adults throughout South Central Pennsylvania. Messiah Lifeways offers resident communities, long-term care, rehabilitation, enrichment opportunities, and community support services to support as many people as possible through the journey of aging.
Credit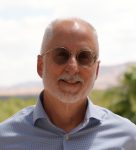 Jim Nelson
Editor
Jim Nelson is the Editor at Senior Living News, an online trade publication featuring curated news and exclusive feature stories on changes, trends, and thought leaders in the senior living industry. He has been a writer and editor for 30+ years, including several years as an editor and managing editor. Jim covers the senior living sector for SeniorLivingNews.com, distributes its e-newsletter, and moderates panel discussions for the company's HEALTHTAC events.