Pair of Michigan Assisted Living and Memory Care Communities Have Been Sold
Senior Living Investment Brokerage (SLIB) has brokered another senior housing transaction, this time with the sale of the Bella Vita Senior Living portfolio. Bella Vita's two communities, in Hartland and Grand Blanc, Michigan, are approximately 26 miles from each other and northwest of Detroit.
Bella Vita – Hartland rests on just under seven acres and features 41,534 square feet of livable area, with 61 units offering both assisted living and memory care. Bella Vita – Grand Blanc contains 41,508 square feet of livable space on more than four and a half acres, and it also offers 61 assisted-living and memory-care units.
The seller was a local development partnership looking to exit the industry. The buyer was a growing, Michigan-based company looking for newer, value-added opportunities.
"This will be a great addition to the buyer's portfolio given the quality of the assets and the locations," said Brad Clousing, SLIB Managing Director.
SLIB was able to leverage the nationwide marketing platform to create a national, yet confidential market for this offering. There were multiple offers from both regional and national buyers to purchase this community.
Credit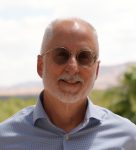 Jim Nelson
Editor
Jim Nelson is the Editor at Senior Living News, an online trade publication featuring curated news and exclusive feature stories on changes, trends, and thought leaders in the senior living industry. He has been a writer and editor for 30+ years, including several years as an editor and managing editor. Jim covers the senior living sector for SeniorLivingNews.com, distributes its e-newsletter, and moderates panel discussions for the company's HEALTHTAC events.