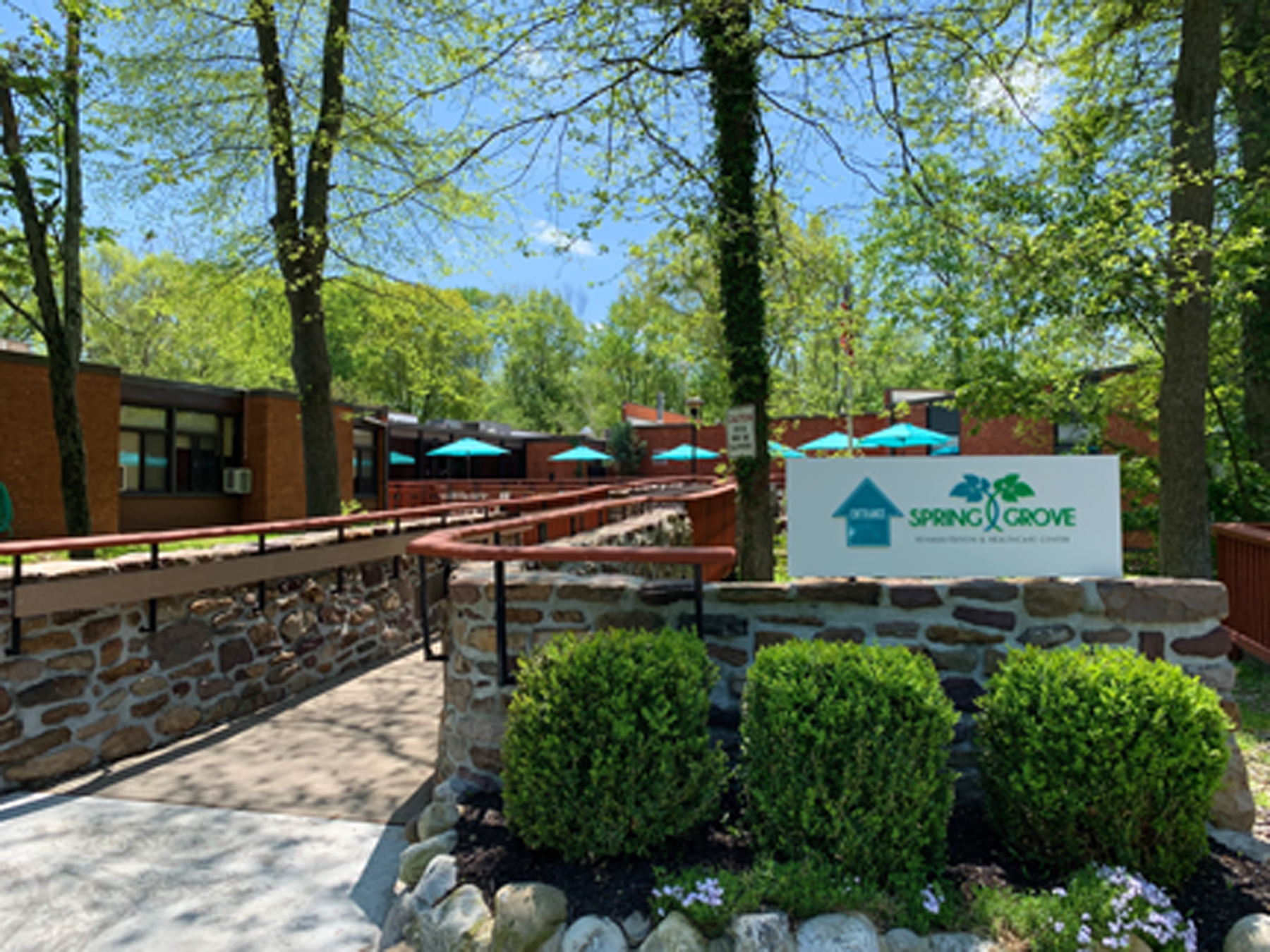 Communities
Spring Grove Rehabilitation & Healthcare Center Named Among "Best Nursing Homes" for Second Consecutive Year
January 4, 2021
NEW PROVIDENCE, N.J.,– A $4 million renovation in the works at Spring Grove Rehabilitation & Healthcare Center and recognition as a "Best Nursing Home 2020-'21" by U.S. News & World Report reflect the quality services and patient care at the 106-bed skilled nursing facility in New Providence. In addition to its second consecutive honor in the short-stay rehab category, Spring Grove also earned "Best Nursing Home" status in Long-term Care by achieving the highest possible rating.
Located at 144 Gales Drive, Spring Grove provides post-hospital care, short-term rehab and long-term residential care. Marquis Consulting Services provides nursing home consulting for the facility and is spearheading its multi-million-dollar renovation.
"Being recognized for both short- and long-term care, particularly during a pandemic, is a testament to the entire team's dedication to providing patients with the highest level of service," said Marquis' Ugochi Opara, regional director of market development. "The extensive renovation at the facility is focused on supporting those efforts toward ensuring quality outcomes for each patient and creating a modern, home-like environment for patients and care team members alike."
Physical improvements involved in the renovation include a full-scale retrofit of the dedicated subacute unit, expansion of a state-of-the-art rehab therapy gym and upgrades throughout the long-term care unit. Spring Grove also has incorporated Marquis' hospitality-focused Guest Services program, offering concierge-style support and personal services. Together, Spring Grove and Marquis are developing new specialized programming in partnership with the region's leading healthcare providers. Programs include chronic kidney disease management and physiatry-driven rehabilitation services.
Now in its 11th year, the U.S. News "Best Nursing Homes" ratings and profiles offer comprehensive information about care, safety, health inspections, staffing and more for nearly all of the nation's 15,000-plus nursing homes. Only 21% of U.S. skilled nursing facilities were recognized for 2020-'21.
A highly skilled and vision-driven nursing home consulting company, Marquis currently supports Mid-Atlantic and New England facilities totaling nearly 4,500 skilled nursing and assisted living be