Texas Civitas Senior Living Community Welcomes New Executive Director
Tech Ridge Oaks, a Civitas Senior Living community about 11 miles northeast of Austin, has hired Donna Hohm as their Executive Director. She started on January 3, 2022.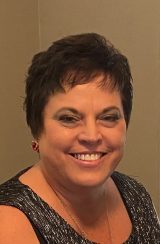 As Executive Director, Donna will manage the day-to-day operations of the assisted living and memory care community as well as oversee all employees.
Donna comes to Tech Ridge Oaks with 20 years of experience in senior living management. She is also a licensed vocational nurse (LVN).
With the senior living industry encompassing her entire career, Donna has been a nurse for 37 years and in management for 20 years.
"Seniors are my passion," says Donna. "I just lost my father a month ago – he had Parkinson's for 15 years – so I personally know the struggles that a family goes through. It is my goal to take care of each of the residents like I did for my father."
Donna lives on 5 acres in Austin with her husband, three dogs, one donkey, three goats and 33 chickens. She also recently became a grandma.