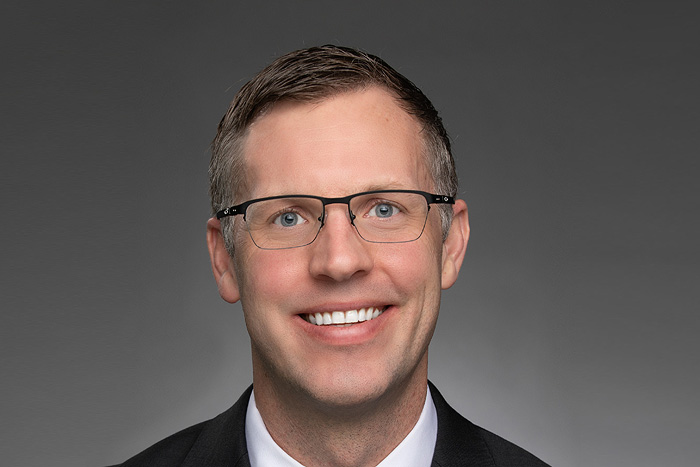 The CEO Series: Nathan Schema, Good Samaritan Society
Nate Schema began 2022 by stepping into the role of president and CEO of The Evangelical Lutheran Good Samaritan Society. He's well prepared for the position, having spent nearly 15 years already with the organization, from administrator-in-training to chief operating officer.
Still, this new position represents a sizable undertaking for Schema. Three years ago, the organization integrated with Sanford Health, the largest rural health system in the country, and Schema believes this has positioned the Good Samaritan Society to shape the future of the senior care industry and transform the aging experience. He is also excited about new opportunities to expand virtual care options and provide a seamless, connected experience for residents, staff and clinicians.
He also acknowledges that like the sector writ large, the Good Samaritan Society is affected by workforce issues and, as the nation's largest non-profit provider of senior care and services, federal policy. Here, Schema talks about how he plans to rise to these challenges as the organization celebrates its 100th anniversary.
Senior Living News: Tell us about your career with the Good Samaritan Society?
Nate Schema: I've been blessed and fortunate to be part this organization for the majority of my career. I was born and raised in Minnesota. I went to Concordia College in Moorhead, Minnesota and then got to know the Good Samaritan Society through my studies and internships. I wanted to find a job where I could make a difference right away. Thanks to some influential role models in my life, I knew being a health care administrator could fulfill that. My first job out of college was as an administrator-in-training in the small town of Mountain Lake, Minnesota. Then I raised my hand when an opportunity was offered to me to serve as an administrator at a Good Samaritan Society location in New Mexico.
I spent six years in New Mexico where I honed my skills as an administrator and an operator – and, more importantly, met my wife. In 2012, I was promoted to an associate director of operations role which was based at the Good Samaritan Society's headquarters here in Sioux Falls, South Dakota. After serving in that role for two years, I became a regional vice president for over 20 Good Samaritan Society locations in Nebraska.
In 2019, I was named vice president of operations, responsible for overseeing operations for all Good Samaritan Society locations and services across more than 20 states. I've been very blessed to do a lot of different things at the Good Samaritan Society and in this new position, to have the confidence of my predecessor Randy Bury.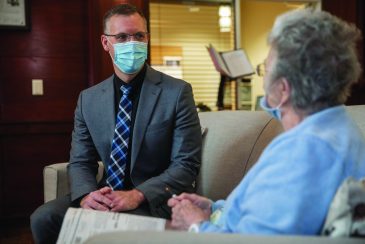 I've had the opportunity to serve in front-line roles, both in an urban community and in a small town of just 10,000 people where you wear multiple hats on any given day. I know what it means when the cook doesn't show up and it's my turn to make burritos in the kitchen or when the maintenance guy is on leave and I need to mow the lawn.
Every single day, I've rolled up my sleeves, whether to serve and interact with staff or with residents. My intricate knowledge of how buildings operate and how resident life is run as well as what the flow and diversity of each building is like, allows me to empathize and envision what a location may be experiencing. I also understand that our long-term care facilities are competing for every single admission that comes their way.
Now, thanks to our integration with Sanford Health, we have a unique opportunity to reimagine how we care for our communities. The needs of seniors are evolving, and we plan to continue to provide the care and services seniors want and need, both now and in the future.
SLN: How will your current role allow you to play a part in the future of the senior living sector?
NS: I'm incredibly humbled and honored to be stepping into this role. For me, it's a calling.
I think of all of the staff and residents that I've been blessed to serve and to serve along with. I don't know that it's ever been my goal to be CEO of one of the largest non-profit long-term care providers in the country but I've always wanted to serve people in the best way I know how to. I feel blessed and called by the Lord to serve in this way. I look forward to working diligently with national healthcare leaders to shape and reshape what this industry looks like over the next 20 years and beyond.
Regardless of the subject or policy, we have the opportunity to advocate at a state and national level for what's best for our residents and staff with the help of our industry associations and experts within our integrated health system.
As an example, a priority of mine is to work with our state and federal leaders to continue to evolve to a place where we have adequate Medicaid reimbursement structures in place. This is one key to giving seniors access to quality long-term care as close to their loved ones as possible, and no matter their financial situation.
We also need to take a hard look at things on the regulatory side. Is the survey process too punitive? Serving residents in 22 states, my sense is that we need to get to a point where we have a more collaborative approach that isn't about what we've done wrong, but how we help providers learn and improve.
SLN: What does the future hold for the Good Samaritan Society, especially as the organization celebrates its Centennial?  
NS: The needs of our seniors are dramatically changing and we're well positioned to meet those needs through an integrated model of care.
Sanford Health recently announced a transformational $350 million gift which will establish a world-class virtual care center. The virtual care initiative goes beyond just "telehealth" – taking care to the next level by creating a seamless, connected experience for our patients, residents, staff and clinicians.
The Sanford Virtual Care Center will connect to providers at our Good Samaritan Society locations, expanding access to seniors who have acute care needs or need to see a specialist.
This connectivity has the potential to be a game-changer for the senior care industry. That gets me really excited about our future and the future of our industry.
We know that today's seniors, their needs, wants and demands are very different than the seniors of 20 or 30 years ago. They don't want to go to a nursing home. They want a private room and fine dining and to be able to talk to their doctor at a moment's notice. So, at all of our new campuses, as well as looking at our future growth opportunities, we're really focused on how we bring more of those services as well as the full continuum of care directly to our residents.
Being part of an integrated health care system, I can't emphasize enough how well positioned we are to do that at Good Samaritan Society.
SLN: What's changed at The Good Samaritan Society since its integration with Sanford Health three years ago and what more will come from the integration?  
NS: As I reflect on our last three years, the first year or so was all about the nuts and bolts of back-office integrations in areas like marketing, IT and HR. But we didn't want to be two separate companies and a subsidiary of Sanford Health. We truly wanted to integrate and I think we've now done that and then some with the bridges we've built making care delivery more seamless.
Now, after working through the integration and dealing with Covid, I'm truly excited that we're at a point where we can scale some of those new integrated care models. We're going to talk a lot about interoperability. A lot of providers are trying to figure out how to share information between hospitals and skilled nursing. We just put together the infrastructure to do that. We recently piloted a data set and we're looking to expand that to a second group of facilities and communities. Coming out of the pandemic, we can now save our people a lot of administrative time.
Because we now have those specialty providers within the system, we've been able to launch a dialysis program in one of our skilled nursing facilities. The hospital comes to the facility and staffs it. Our residents don't have to travel multiple times a week for dialysis but can get the quality care that they deserve without leaving their home.
SLN: Could you speak to the workforce challenges affecting the long-term care sector?
NS:  The pandemic has put stress on the senior care industry in ways we've never seen before. Ongoing staffing challenges remain a very real concern.
Without funding to support increased investment in staff and meaningful policies to improve long-term care workforce supply, we are concerned about reduced access to services especially for seniors living in rural communities.
Unfortunately, it is also more difficult to find agency staff who are willing to serve in rural areas.   What remains unchanged is my commitment to advocate for our people and for our seniors.
I'm also focused on how we create positions that allow for more work-life balance for our people who are carrying out our mission every day. My first job at an A&W more than two decades ago was making root beer floats and burgers. If there was an opportunity for overtime, there were probably four of us in line. Now there's extensive opportunity for overtime, but this workforce is not looking for that. Instead, they are looking for more time off and more balance in their lives. As a large organization, we have opportunities to solve for some of these things. I want people to see Good Samaritan Society as a place that supports their needs.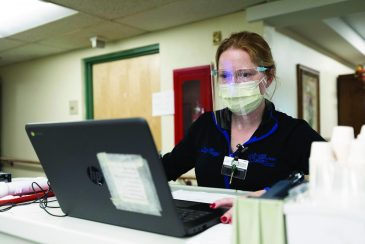 Staffing is probably "Priority One, Two and Three" for our industry. So is consumer confidence in the industry and that includes all service lines, including independent living, assisted living, memory care, skilled nursing and in-home services. People want to know that their loved ones are safe and gaining back their confidence in the age of Covid will take some time.
I think in early 2021 when we were starting to come out of the pandemic, everyone was feeling good about the future of our workforce. Then came the Delta surge and now Omicron is here and it's exacerbating an already fragile workforce situation. We currently have some plans in place to hire internationally trained nurses in 2022 and 2023. But I can't overemphasize how stressful it's been and will continue to be.
We also need long-term reimbursement solutions to bridge us through the return to consumer demand.
Staffing and occupancy are certainly two major priorities for our industry right now.
SLN: What's your message for young leaders in the long-term care industry today?
NS: I think I would share with any young leader who's coming through the industry today that this is incredibly rewarding work. If you put your whole heart into your residents, staff and communities, I promise you that they will give you just as much and more back.
What I've seen too often is that young leaders enter the industry and become overwhelmed or see another opportunity where they might have an easier road. Instead, I would encourage them to get through that first two or three years and then see where they are. We're in pretty dynamic times and we have the ability to influence what this industry is going to look like. I think it will become vastly different from what generations before have seen.
Credit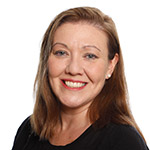 Kerry Medina
Senior Editor
Kerry Medina is Senior Editor of Senior Living News, parent company of Senior Community Forum. With a journalism degree from NYU, she has more than 20 years of experience as a journalist and content marketing professional, continuously focusing on B2B marketing and communications. In her current role, Kerry covers the senior living sector for SeniorLivingNews.com and SeniorCommunityForum.com and also moderates executive-led panel discussions at industry leading events.