Personnel
The Kendal Corporation Names Rock Director of Procurement
June 28, 2023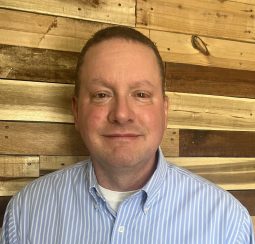 NEWARK, DE — The Kendal Corporation is pleased to announce the appointment of Daniel Rock as Director of Procurement. In this role, he will develop and implement a strategic business plan to support Kendal affiliates' group purchasing nationwide.
Rock's extensive background in supply-chain management and operations includes his most recent role as Purchasing Director for Hodell-Natco Industries, where he oversaw procurement and inventory operations, and managed $30 million in spending with 4,000 suppliers.
"We are thrilled to welcome Dan to the Kendal team. His expertise in purchasing and operations management will help us continue The Kendal Corporation's mission of providing innovative support to Kendal–affiliated communities," said Lisa Holloway, Vice President of Affiliate Services for The Kendal Corporation. "I am excited to add an individual with the skill and experience needed to successfully enhance the Kendal Affiliate Services Team and meet our goals of developing a sustainable purchasing strategy for The Kendal Corporation and all Kendal affiliates."
As the Director of Procurement, Rock's work will involve collaborating with stakeholders, evaluating supplier costs, researching and participating in contract negotiations, and managing vendor relationships.
"I am delighted to join such an innovative organization that has a proven track record of success in its mission to provide services for older adults across the country," Rock said. "I look forward to helping expand Kendal's impact further by creating new opportunities through strategic procurement initiatives."
Founded on Quaker principles and guided by its Values and Practices, the operating Kendal affiliates provide independent living, assisted living, memory support, skilled nursing and rehabilitation care. Kendal-affiliated senior living communities are in Hanover, NH; Ithaca and Sleepy Hollow, NY; Northampton and Easthampton, MA; Lexington, VA; the Washington, D.C., Metropolitan Area; Chicago, IL; Kennett Square and West Chester, PA; and Oberlin, OH. Also, Enso Village, a Zen-inspired Life Plan Community, is currently under development in Healdsburg, CA, and in Ohio, Kentucky, and Massachusetts, Kendal at Home combines the security of a continuing care retirement community with the freedom and independence of living at home.