The Watermark at Bellingham Unearths Revolutionary Roots During Renovations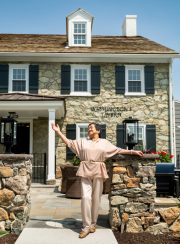 WEST CHESTER, PA — The Watermark at Bellingham, a retirement community in this Philadelphia suburb, recently restored a more than 200-year-old building on its campus, uncovering both a rich history and a new space for residents to enjoy. Named "Washington's Tavern" due to its ties to the Revolutionary War, the building adds another dining option for residents and opportunities to further build a sense of community. The Watermark at Bellingham offers independent living, personal care, memory care, rehabilitation & skilled nursing, or short-term stay options.
"Our new tavern once stored grain that was milled and supplied to the Revolutionary Army stationed in Valley Forge, so it is fitting that it has been restored for a use involving food," said Donna Rachlin, Sales Director for the Watermark at Bellingham. "This space is rich with local history and will foster new special memories as we repurpose it for present-day use."
ALSO: Watermark Retirement Communities Now Managing Sonrisa Senior Living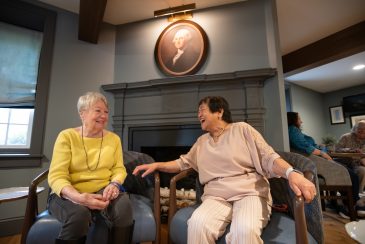 In addition to a menu featuring local, seasonal items, Washington's Tavern has many "conversation starters," including shoes on display from the original owners that were found within the walls during construction. The tavern will serve farm-to-table cuisine, including honey harvested on the property. It will serve as a preview for local community groups, who can reserve the space for daytime meetings and events.
The building was a barn on a mill farm owned by the Quaker family of Joseph Garrett. In 1795, the land passed to Benjamin Garrett, a grandfather clockmaker whose work is prized today for its intricate tracking of the moon's phases and use of Pennsylvanian native woods sourced on the property.
It was during recent renovations that the tavern's connection to George Washington and the Revolutionary Army was discovered. During Washington's fateful winter in nearby Valley Forge, the grist mill on the property helped grind grain to keep him and the army fed through the colder months of 1777-78, and the grain was stored in what is now known as Washington's Tavern.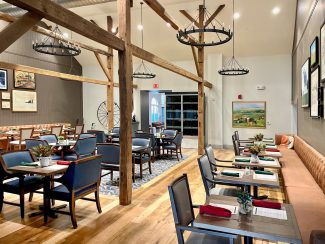 The West Chester area is known for its connections to the Revolutionary War, with the sites of several battles in Brandywine nearby and the national park surrounding Washington's camp in Valley Forge. Now Bellingham can claim its place in American history, too.
Watermark Retirement Communities has been named in the top 25 Best Workplaces for Aging Services in a national program conducted by the Great Place to Work Institute and published on Fortune.com. A privately held company with over 30 years of service, Watermark manages more than 75 retirement communities in 22 states coast to coast. Based in Tucson, Arizona, Watermark is ranked as the nation's 10th-leading senior housing operator by the American Seniors Housing Association.
Credit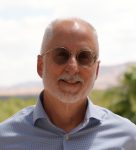 Jim Nelson
Editor
Jim Nelson is the Editor at Senior Living News, an online trade publication featuring curated news and exclusive feature stories on changes, trends, and thought leaders in the senior living industry. He has been a writer and editor for 30+ years, including several years as an editor and managing editor. Jim covers the senior living sector for SeniorLivingNews.com, distributes its e-newsletter, and moderates panel discussions for the company's HEALTHTAC events.