Watermark Retirement Communities Now Managing Sonrisa Senior Living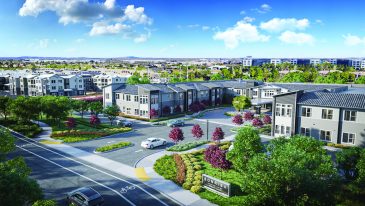 ROSEVILLE, CA — Watermark Retirement Communities has announced that it is now managing Sonrisa Senior Living, a community with more than 200 independent-living accommodations in this town 20 miles northeast of Sacramento, along with Sonrisa Assisted Living and Memory Care, which will open this fall. Watermark has already begun leasing for Sonrisa Assisted Living and Memory Care.
"We're honored to mark Watermark's entrance in the Sacramento area by managing such a beloved community," said David Freshwater, Chairman of Watermark Retirement Communities. "What makes this news even more exciting is that we'll soon be able to create even more care options and grow our vibrant Roseville community with the opening of Sonrisa Assisted Living and Memory Care this fall."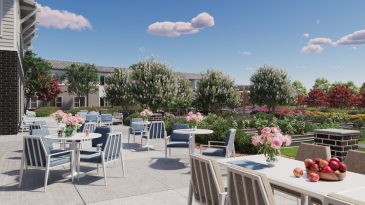 Sonrisa Senior Living offers studios, one-bedroom, and two-bedroom apartments with state-of-the-art appliances and fixtures throughout. Residents enjoy chef-prepared meals in on-site restaurants and fine amenities that cater to their mind-body-spirit wellbeing, including a fitness center, outdoor pool, salon, and spaces for a putting green and games like bocce ball and horseshoes. The pet-friendly community also boasts a dog park and a room with tubs specifically for washing dogs.
"Watermark is renowned for its forward-thinking approach to senior living, particularly its emphasis on choice and the power that it has on seniors finding purpose and renewal as they age," said Ben Martin, Executive Director of Sonrisa Senior Living. "Our residents live such a vibrant lifestyle at Sonrisa Senior Living, and we're confident that Watermark will only add to the richness of our community."
ALSO: Watermark Retirement Communities Now Managing The Watermark at Bellevue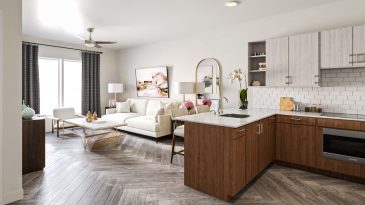 Sonrisa Assisted Living and Memory Care, which will be adjacent to Sonrisa Senior Living, will bring 110 assisted-living apartments and 26 memory-care apartments to Roseville when it opens this fall. Residents will receive 24/7 care, as well as on-site wellness services, and preventative health screenings and education.
"Watermark's memory care program is truly person-centered, focusing on protecting the dignity of residents and caring for their whole selves. And its assisted living program gives residents the tools to live life to the fullest each day," said Jessica Galvez, Executive Director of Sonrisa Assisted Living and Memory Care. "We're confident that our experience will give families the confidence they need to entrust their loved one's care to Sonrisa Assisted Living and Memory Care."
Watermark is bringing its signature programs to both Sonrisa communities, including Gourmet Bites Cuisine, a culinary program that transforms meals into easily consumed and digested, visually appealing finger foods. Residents will also be able to partake in the award-winning Watermark University, which creates a curriculum of classes led by residents, associates, and notable figures in the greater Sacramento-area who will share their knowledge and passions with residents at the community. Residents will also be transported to exotic destinations through Watermark's virtual reality program, EngageVR®, and they will have the opportunity to explore the many attractions of Sacramento and Roseville through Watermark's Extraordinary Outings program.
Watermark Retirement Communities has been named in the top 25 Best Workplaces for Aging Services in a national program conducted by the Great Place to Work Institute and published on Fortune.com. A privately held company with over 30 years of service, Watermark manages more than 75 retirement communities in 22 states coast to coast. Based in Tucson, Arizona, Watermark is ranked as the nation's 10th-leading senior housing operator by the American Seniors Housing Association.
Credit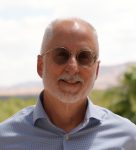 Jim Nelson
Editor
Jim Nelson is the Editor at Senior Living News, an online trade publication featuring curated news and exclusive feature stories on changes, trends, and thought leaders in the senior living industry. He has been a writer and editor for 30+ years, including several years as an editor and managing editor. Jim covers the senior living sector for SeniorLivingNews.com, distributes its e-newsletter, and moderates panel discussions for the company's HEALTHTAC events.