Watermark Retirement Communities Now Managing The Watermark at Bellevue
BELLEVUE, WA — Watermark Retirement Communities is now managing The Watermark at Bellevue, which was previously known as The Holden at Bellevue. The Watermark at Bellevue features 136 suites, chef-prepared cuisine, and a location in the heart of downtown Bellevue, close to world-class shopping, restaurants, art galleries, and medical care.
Concurrent with this shift in management, construction is being done on a new independent living building adjacent to The Watermark at Bellevue that will add 155 independent-living apartments and a slate of engaging activities to the campus in 2024.
"We're thrilled to now manage The Watermark at Bellevue and bring personalized care to this stunning community and its residents," said David Freshwater, Chairman of Watermark Retirement Communities. "Together with the new independent living building, Bellevue-area seniors will have tremendous opportunities for discovery and renewal as they age."
The Watermark at Bellevue spans over 132,000 square feet with 110 assisted-living apartments and 26 memory care apartments. It boasts amenities that promote lifelong learning and mind/body/spirit wellbeing, including an activity and craft room, a fitness center with a yoga studio, a salon and barber shop, and pet-friendly outdoor spaces. Residents can also enjoy meals at on-site restaurants, prepared by the community's Executive Chef, Christopher Frantela.
"Watermark Retirement Communities is renowned for its philosophy and the experience it offers seniors," said Howard Jacobs, Managing Director of The Watermark at Bellevue. "We're confident that Watermark will enrich our residents' lives with meaningful activity and ensure they are cared for holistically in all stages of life."
With the news that Watermark Retirement Communities is now managing The Watermark at Bellevue comes news that Watermark will also be adding signature programs to the community, including its award-winning Watermark University program that encourages residents and associates to lead classes for their peers in their areas of expertise. Watermark is also bringing in Gourmet Bites Cuisine; its virtual reality program, EngageVR®; and Watermark's Extraordinary Outings program.
Watermark Retirement Communities has been named in the top 25 Best Workplaces for Aging Services in a national program conducted by the Great Place to Work Institute and published on Fortune.com. A privately held company with over 30 years of service, Watermark manages more than 75 retirement communities in 22 states coast to coast. Based in Tucson, Arizona, Watermark is ranked as the nation's 10th-leading senior housing operator by the American Seniors Housing Association.
Credit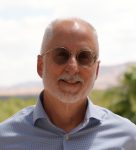 Jim Nelson
Editor
Jim Nelson is the Editor at Senior Living News, an online trade publication featuring curated news and exclusive feature stories on changes, trends, and thought leaders in the senior living industry. He has been a writer and editor for 30+ years, including several years as an editor and managing editor. Jim covers the senior living sector for SeniorLivingNews.com, distributes its e-newsletter, and moderates panel discussions for the company's HEALTHTAC events.