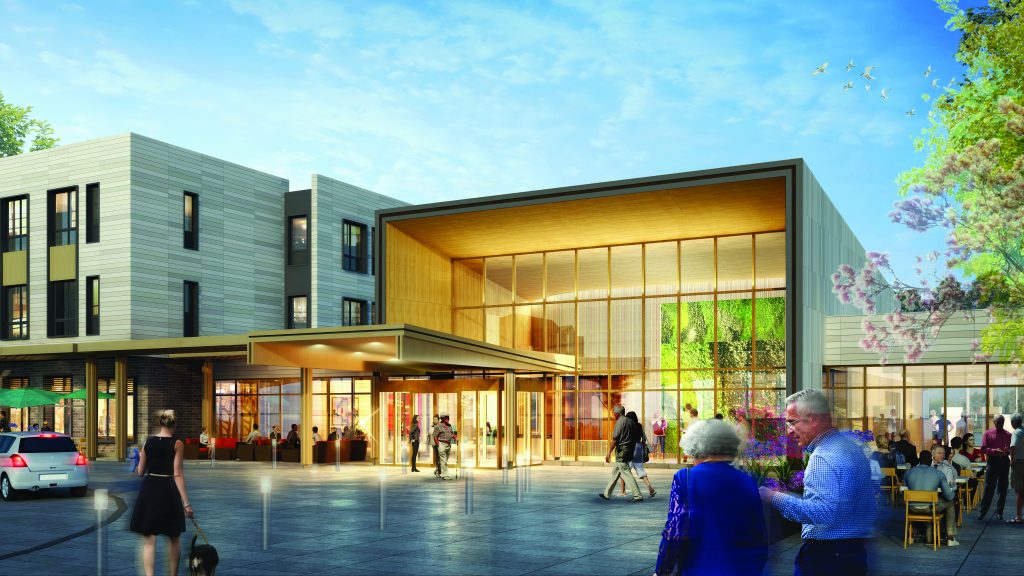 These Senior Living Communities are Combatting Staffing Shortages with Innovative Solutions
This is Part 1 of a 2 Part series. The companion article will address how three senior housing operators, separate from those featured below, are approaching their search for workers without senior living experience. Part 2 will publish on SeniorLivingNews.com later this week.
The senior living industry suffered an acute deficit of workers well before Covid-19 hit. The pandemic further exacerbated the issue. According to the Bureau of Labor Statistics, nursing homes and residential care facilities lost nearly 13% or 380,000 workers between February and July 2020.
Now, occupancy rates are on an upward trajectory. This month, NIC MAP® data, powered by NIC MAP Vision, an affiliate of the National Investment Center for Seniors Housing & Care (NIC), and on a more granular level, Brookdale Senior Living, reported occupancy increases in the third quarter. As resident numbers rise, there's even greater pressure on the industry to bolster staffing levels accordingly.
LeadingAge's July 2021 white paper Feeling Valued Because They Are Valued: A Vision for Professionalizing the Caregiving Workforce in the Field of Long-Term Services and Supports, directly addresses the specific issues contributing to the employment crisis, ultimately offering six strategies for developing an action plan to build a pipeline of caregivers and to better retention rates.
But long before the pandemic took even more of a toll on the industry's workforce, senior housing business on the East Coast and another based in the Midwest had already created their own playbooks to tackle the matter. Still a third operator in the South took a competitive approach.
Higher Earnings
Low wages are a major contributor to the challenges of maintaining adequate hiring and retention rates. LeadingAge's white paper states that professional caregivers earn a median hourly wage of $12.80. Some fast food chains are paying workers more.
Britta Edwards, vice president of senior living at Austin-based JCI Senior House took notice of a Chik-fil-A sign offering starting wages of $14 to $20 an hour. After JCI added three area senior living communities to its portfolio in early August, housekeepers' hourly pay went up from $11 to $14 and the floor for caregivers hourly wages went up to $15, with still higher earnings offered to employees with experience and longevity in the industry.
"JCI also operates apartment complexes in the Austin market and the goal is for $15 to be the company's official minimum wage," she explained. "That will make us more competitive today, but we'll be back on a level playing field once other companies recognize that they need to do this too. But for now, it does make us a better choice for workers."
Creating Career Pathways
Marlene Rotering, president & CEO of Edgewood Senior Solutions Group, parent company of lifecare community Edgewood in North Andover, Mass., and The Baldwin in Londonderry, New Hampshire, once saw talent in two high school students working in Edgewood's dining room, one as a server and the other as hostess. After gauging their interest in a career with the community, Rotering set them on a path forward. Today, both are in their late 30s and serve as Edgewood's executive director and head of human resources respectively.
The experience also proved an opportunity for Rotering to add to her skill set as a leader. Five years ago, she launched the "Build the Bench" program.
"I think the industry's typical response is to give signing bonuses and bonuses for picking up shifts and referring new hires, but that only helps for the short term," she said. "People want recognition and they want to know they have a career path in order to better themselves, their lives and the lives of their families. That is my focus and will continue to be my focus."
While ground has just broken on The Baldwin, the three-tiered program will also feature at the Granite State property when it opens. From early-career employees still learning about themselves and their goals at the Ambassador Team development level to newly minted managers determining their preference for managing people or systems in the Leadership Team Development phase to senior leaders enhancing their skills for building strategy and culture in the Executive Leadership tier, all staff invited into the program are self-starters who are dedicated to resident care. They are also mentored directly by Rotering.
The C-Suite Buy-In
Rotering is not the industry's only CEO to proactively invest time and resources in employees. Judy Whitcomb, senior vice president of organizational effectiveness and strategy at Chicago-based Vi Living credits the company's CEO Randy Richardson for the continued success of Vi's employee programming.
"What differentiates Vi is our president and CEO's commitment to this type of culture," she said. "Randy believes in learning and when there's that level of explicit support from the president, who's also involved and engaged in our learning and recognition programs, it really sets the tone and that's absolutely critical." She added, "investment in employees all across the organization is important."
During Whitcomb's 14-year tenure with Vi, employee-focused initiatives have grown to include ongoing recognition events from months dedicated to acknowledging teams in specific departments like caregivers to honoring its communities' most dedicated staffers during the annual Heart of Vi awards.
More than 3,000 employees take an average of 50,000 classes annually on Vi's E-Campus launched more than a decade ago. The online university gives all employees unrestricted access to a range of courses that provide the opportunity to explore work in other departments or advance in their current role.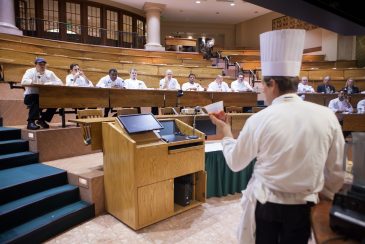 Through its Career Ladder program, Vi also sponsors certain educational requirements that allow team members to progress in their current roles. Employees who participate in the self-directed program receive management support and once they complete specified training, development and competency achievements, they can move advance from a Certified Nursing Assistant 1 to a Certified Nursing Assistant 2, for example.
Likewise, Vi's one-year Leadership Program also gives employees opportunity for advancement and that includes frontline workers such as dining room servers who might want to become team leads or even dining room managers.
These programs, along with benefits like tuition reimbursement for both full- and part-time employees as well as access to ESL (English as a Second Language) and Rosetta Stone, have all had a positive impact on Vi's employee retention.
Whitcomb attested that Vi's retention rate is likely one of the highest in the industry. "It's ballooned over the last year and is now about 7.3 on average," she said.
Increases in retention rates also speak to greater quality of care and enhanced customer service.
Credit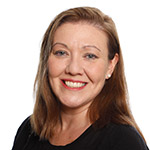 Kerry Medina
Senior Editor
Kerry Medina is Senior Editor of Senior Living News, parent company of Senior Community Forum. With a journalism degree from NYU, she has more than 20 years of experience as a journalist and content marketing professional, continuously focusing on B2B marketing and communications. In her current role, Kerry covers the senior living sector for SeniorLivingNews.com and SeniorCommunityForum.com and also moderates executive-led panel discussions at industry leading events.