Alexa Scores with Seniors
Senior living communities across the country have been reporting high rates of adoption and success with the use of Amazon's voice-activated personal assistant Alexa—some with devices at various places throughout communities, some with devices in each residence or moving in that direction.
But success isn't just because the devices have made technology more user-friendly and useful. It's due in large part to the careful way organizations are introducing the technology—often through well-thought-out pilot programs—and the care they're taking to make sure people know how to use the devices.
In a study published in the journal Healthcare that analyzed older adults' perspectives on technology intended to allow them to stay in their own homes longer, researchers found that many times frustration with the new technology made older adults unsure of their ability to use it, leaving them unmotivated to even try.
Eskaton, a nonprofit Sacramento-based senior living organization, in May became the first senior living provider in California to bring voice assistance to all its residents living in one community—Eskaton Village Roseville.
The new voice-first enhancements are built upon existing Smart Home capabilities at the community that enable residents to turn on and off lights, adjust their thermostat, call the front desk and ask for the events of the day.
"Eskaton believes in creating adaptive living environments that empower the independence and well-being of all residents regardless of age and ability," said Sheri Peifer, chief strategy officer. "For Eskaton, the integration of voice control means transforming the way we interact with our environment. We believe an environment should be livable at any age, and we are leveraging voice-first technology to achieve that goal."
For residents, the integration of voice has been highly anticipated. When Eskaton rolled out the smart lighting capabilities with technology partner K4Connect last year, residents asked for voice-enabled control. That dream is now a reality.
Joyce, 92, a resident living with macular degeneration, and another resident who uses a walker, can turn on and off their lights without standing.
Joyce told Senior Living News she has lost vision in her left eye, and that's moving toward her right eye. She can't see the hands on a clock or read digital time, so she asks Alexa to tell her the time, as well as the temperature outside to know how to dress, play her favorite music or ask about daily activities or menus. Because she lives alone, she also sees Alexa as a companion.
"One of the things we have found—because we rolled this out very intentionally—was that each person uses this in their own unique way," said Therese ten Brinke, project coordinator of strategic initiatives. "Each person is going to use Alexa to help them live independently. Being able to leverage voice makes their space customizable, re-imagining what it means to live well with even changing physical and cognitive abilities. The more livable residents feel their environment is, the closer we feel to them."
Some residents are setting reminders and utilizing Alexa to control their environment and their life. One resident likes to ask for Bob Dylan music. Some only use it for music and not home automation.
"For other providers who are going down this path, finding your elder champion has been very successful for us. Joyce was part of our initial pilot when we first started testing, and she has been a cheerleader," ten Brinke told Senior Living News. "It has broken down some of the fears residents have. Joyce has been an incredible partner, participating in focus groups with other residents, talking at meals about how she uses Alexa. It has been helpful for us as an organization and empowering for her to have. She's our inspiration and helping us more forward."
Eskaton saw value in providing voice-first technology to all residents, including those living with dementia. Eskaton believes that human support supplemented with artificial intelligence can enrich anyone's life.
"We also saw the support Alexa provided for caretakers," said ten Brinke. "Leadership saw the value in training the caretakers to help residents use this new technology but also add to their learning programs. When I get into a community, residents already have music started or are playing trivia. It's incredible to see them feeling empowered, especially for those living with some cognitive impairment.
"What we've heard from care partners in the dementia neighborhood—residents love being able to customize the music, pull up any song or genre when they get up and go to bed," added ten Brinke. "We have a wonderful leadership team at the village. We loved the idea. It was very intentional that they wanted to leverage this across the community, and we also offered guided support."
Since the voice install, Eskaton has seen an approximate 80% adoption rate from residents. About 72% use voice daily, and there has been an 30% increase in IoT adoption. Eskaton plans to implement the Amazon voice solution across their residential living communities.
Glendale, CA-based Front Porch, which includes 10 full-service retirement and began piloting Alexa in 2017, continues to find new ways to incorporate the use of Alexa to individual residents' needs and lifestyles. The Front Porch Center for Innovation and Wellbeing is currently scaling and diffusing these solutions through the Voice-activated Independence for Smart Home Engagement Initiative (VISHN), a project that introduces voice and automation technologies to senior living and affordable housing communities through the support of the Consumer Technology Association Foundation. VISHN has to date reached over 400 homes across seven communities and is exploring emerging opportunities in Voice-First to promote independence and wellbeing.
Early this year, Carlsbad, CA-based Kisco Senior Living installed Amazon Echo Dots in 165 independent living apartments at its flagship community The Cardinal at North Hills, a CCRC in Raleigh, NC—the first in the country to outfit all residences within a community.
Kisco will continue to learn about resident and staff use and needs and how to optimize the voice (and other technology) experience at its communities, as will Seattle-based Leisure Care; St. Louis-based Ascension Living; Atlanta-based The Arbor Company; Fort Worth, TX-based Civitas Senior Living; and Waltham, MA-based Benchmark, who are among many providers in various stages of piloting and/or partnering with different technology providers that incorporate Alexa into their offerings.
Credit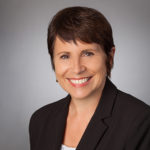 Cheryl Slavinsky
Editor
As editor of Senior Living News, Cheryl curates the news and writes a weekly feature story. She also plans the education portion of the HealthTAC events produced by Senior Living News and moderates the executive panel discussions. Cheryl has consulted with senior living clients for more than 20 years and served as senior public relations strategist for Varsity, a marketing and sales consulting agency focused on occupancy for retirement, assisted living and continuing care retirement communities (CCRCs)/Life Plan communities, and more. She previously managed national media relations as Rite Aid's director of public relations.