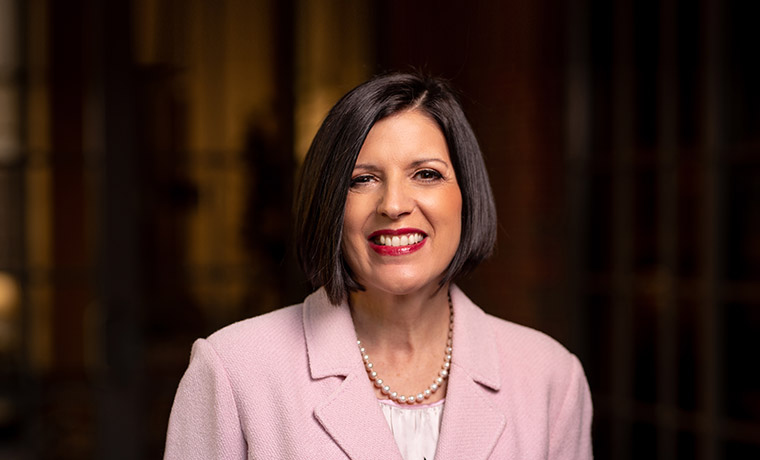 The CEO Series: Cindy Baier, Brookdale
To kick off Senior Living News' new CEO Series, we spoke with President and Chief Executive Officer of Brookdale Senior Living, Cindy Baier.
Baier leads a $3.5 billion company, more than 33,000 employees and nearly 700 senior living communities that have the ability to serve approximately 60,000 residents and is also a member of Brookdale's Board of Directors. When her tenure as president and CEO began in February 2018, she initiated the company's operational turnaround strategy and developed the "Winning Locally" action plan. Baier has also led the company through the largest public health crisis in the last 100 years, while her efforts to increase diversity at Brookdale resulted in the Board approaching gender parity.
She also serves on the board of directors at Argentum, the National Investment Center for Seniors Housing & Care (NIC) and the Nashville Health Care Council, where she is vice chair. Additionally, Baier is a member of the NYSE Board Advisory Council and serves on Vanderbilt University Medical Center's Audit and Compliance Committee and Quality and Safety Committee.  CEO Forum Group named Baier one of its 2021 Top 10 CEOs Transforming Healthcare in America and the Committee for Economic Development of The Board presented Baier with the Corporate Citizenship 2020 Award.
We took this opportunity to ask Baier about leadership and she delivered, tackling the topic's more challenging aspects, including the evolution of her own leadership and that of Brookdale community leaders, Diversity and Inclusion (D&I), and importantly, how Brookdale's vaccination efforts were spearheaded.
Read on to learn from Baier herself why stewardship at Brookdale is dynamic at both the corporate and community levels.
Senior Living News: Cindy, how has your leadership changed since the pandemic started?
Cindy Baier: I'm a firm believer that strong leadership means being flexible, clear and compassionate. Leadership isn't one size fits all, especially during a once-in-a-lifetime pandemic. Since the start of the pandemic, I've really made an intentional effort to connect with my team, both professionally and personally, to better understand what's going on in their lives, what their aspirations are and what motivates them. All of that information allows me to better tailor my interactions with each individual person. Leadership is an ever-evolving journey.
SLN: How has the pandemic redefined leadership among community staff for the long term?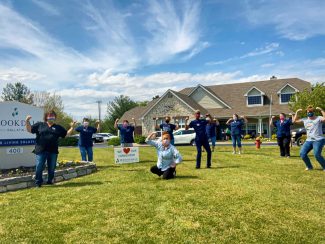 CB: For the many faults of the pandemic, it truly has brought our associates, at every level, closer and resulted in increased comradery. Our community operations have experienced what I would consider the most significant rate of change in decades, and our community leaders have expertly adapted to respond to our residents' and associates' needs. I've seen an increased acumen for dealing with and creating change in these leaders as they've experienced new circumstances and guidelines. We would not be in the strong position we are in today without their efforts and the dedication they bring to their roles, our communities and the industry.
SLN: In your own words, how would you say the pandemic has influenced your perspective on leadership and DEI?
CB: At Brookdale, we recognize the value that each person's unique background brings and how those diverse perspectives help us in our mission of enriching lives. I've worked to be intentional with Brookdale's diversity and inclusion efforts and believe that diversity plays a key role in the way we address and create solutions during challenging times, especially throughout the pandemic. This year, we welcomed our first Diversity and Inclusion Manager to continue assisting in the development and design of our processes and programs around diversity and inclusion.
SLN: Has the Pandemic brought about an intersection between innovation and leadership at Brookdale?
CB: The pandemic required us to innovate and adapt with a renewed focus, one we find achievable as a nimble learning organization. We're constantly looking for ways to work smarter to accomplish our goals and objectives, whether that be with the use of new technologies or otherwise. In senior living, there can be an apprehension to change, but at Brookdale, we're creating the blueprint for innovation that solves problems, meets business needs and helps aid residents in living healthier, more fulfilling lives. We're leading the way to the future of senior living.
SLN: Have residents taken on more leadership roles since the start of the pandemic?
CB: Our residents are very involved at Brookdale. From their leadership in community activities to our National Advisory Committee led by residents from across the country, our residents are well represented. Residents led the way in our communities and beyond during our vaccine efforts through open conversations about why they chose to get the vaccine.  Some residents even spoke proactively and publicly about the importance of vaccination.
SLN: What do you foresee for future leaders of the aging services sector?
CB: I foresee a unique opportunity for future leaders to serve at an unprecedented scale. Senior living is on the precipice of what I believe to be a significant demand for services. As the industry approaches that apex, I believe we'll continue to need leaders who have the operational expertise to balance mission and margin. The business of aging will continue to be a unique sector, and that balance includes the complexities of the needs, wants and desires of residents and associates.
Credit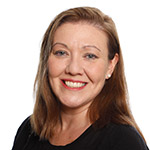 Kerry Medina
Senior Editor
Kerry Medina is Senior Editor of Senior Living News, parent company of Senior Community Forum. With a journalism degree from NYU, she has more than 20 years of experience as a journalist and content marketing professional, continuously focusing on B2B marketing and communications. In her current role, Kerry covers the senior living sector for SeniorLivingNews.com and SeniorCommunityForum.com and also moderates executive-led panel discussions at industry leading events.