Tucson Senior Living Community's Dementia Care Services to Open Soon
Tucson Place at Ventana Canyon, a senior living community on 5660 N Kolb Rd., Tucson, AZ 85750, is about to serve even more families with its expansion into memory care services. Tucson Place at Ventana Canyon is managed by Pegasus Senior Living.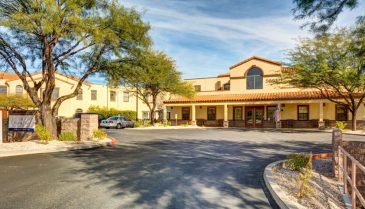 The assisted living community's new service will cater to families with loved ones who live with Alzheimer's and other forms of dementia. Their slated opening is in early 2022.
Individuals who require memory care thrive in a secure and consistent environment with specialized attention from associates as well as participation in active day-to-day schedules. Operator Pegasus Senior Living's signature programming Connections meets all of these needs with its data-based and evidence-based structure, all led by Dr. Sandra Petersen, Pegasus' Health and Wellness Director, who specializes in neuroplasticity techniques.
Over a decade ago, a stroke left Dr. Petersen unable to walk, speak, or process simple memory tasks. Through rehabilitation with brain health specialists, she discovered neuroplasticity treatment.
Neuroplasticity refers to the brain's ability to be dynamic. As the effects of Alzheimer's and dementia cause changes in the brain, Dr. Petersen's own experiences triggered an idea to combat that.
"If it could work post-stroke," says Dr. Petersen, "why couldn't the same idea of neuroplasticity work in memory care?"
Dr. Petersen was able to make a recovery after only two years by challenging her brain and body to learn new things.
The Connections program mimics how its founder overcame her challenges by engaging memory care residents with mentally provoking activities and encouraging movement, bringing stability and fulfillment to every-day life.
Tours will be available for families looking into memory care senior housing in Tucson while following COVID-19 safety guidelines. Media interviews are also available with Dr. Petersen or leadership members of the community.