Aegis Living Lake Union Receives ULI 2023 Americas Awards for Excellence
WASHINGTON, D.C. — Aegis Living Lake Union has been honored on this year's list of 10 recipients on Urban Land Institute's 2023 Americas Awards for Excellence. The Seattle senior living community was named in the open category as well as in the Low-Carbon Development category. Aegis Development, a subsidiary of Aegis Living that provides development and design consulting services for senior living, built Aegis Living Lake Union.
"As one of only two recipients in Seattle, and the only senior living community on the list, we are honored to receive the 2023 ULI Americas Awards for Excellence," said Adam Clark, President of Aegis Development. "When we embarked on the journey to create the world's greenest senior living building, our goal was to set a new standard for what is possible, bringing an equal commitment to sustainable building and exceptional senior living. We made this dream a reality and hope to be a model for others serving our rapidly growing aging population. I could not be prouder to share this incredible recognition with our residents, staff and community."
ALSO: Aegis Living Launches New Affiliate Company, Aegis Development LLC
ULI began the Awards for Excellence program in 1979 to recognize superior development efforts in the private, public, and nonprofit sectors. Winning projects represent the highest standards of achievement in the land use profession and encompass a wide range of land uses, sizes, investments, and geographic locations. The winners of the ULI Americas Awards for Excellence become finalists for the 2023 ULI Global Awards for Excellence, competing against projects from the Europe and Asia Pacific regions.
This year, 68 projects and programs from across the Americas region were submitted for the competition and judged by a 13-member jury composed of development, finance, planning, urban design, architecture, and landscape architecture experts.
Aegis Living was founded in 1997, and they currently own and operate 36 communities along the West Coast with several more communities in development. It was certified as a Great Place to Work in 2021 and 2022, and this year 30 of its 36 communities (83 percent) have been recognized by U.S. News as being among the 2023-2024 Best Senior Living communities.
The Urban Land Institute, which was established in 1936, is a non-profit education and research institute supported by its members. Its mission is to shape the future of the built environment for transformative impact in communities worldwide. ULI has more than 46,000 members worldwide representing all aspects of land use and development disciplines.
Credit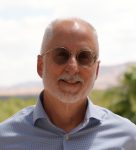 Jim Nelson
Editor
Jim Nelson is the Editor at Senior Living News, an online trade publication featuring curated news and exclusive feature stories on changes, trends, and thought leaders in the senior living industry. He has been a writer and editor for 30+ years, including several years as an editor and managing editor. Jim covers the senior living sector for SeniorLivingNews.com, distributes its e-newsletter, and moderates panel discussions for the company's HEALTHTAC events.